Better Than Mom's Mac & Cheese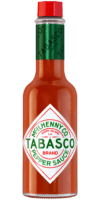 Original Red Sauce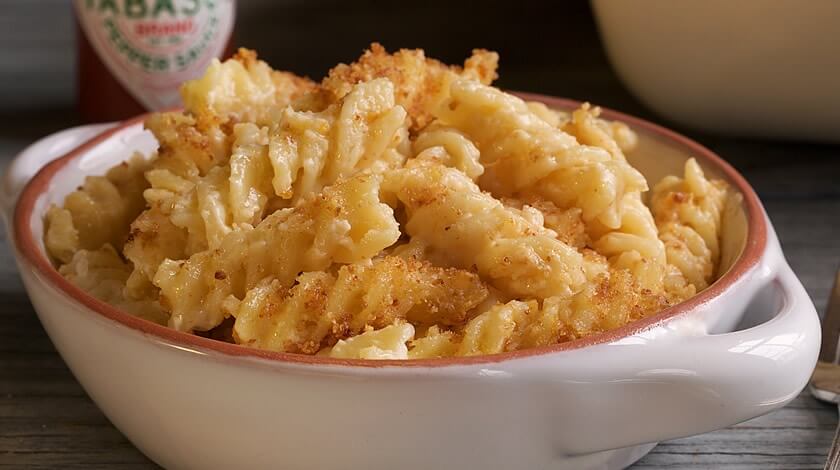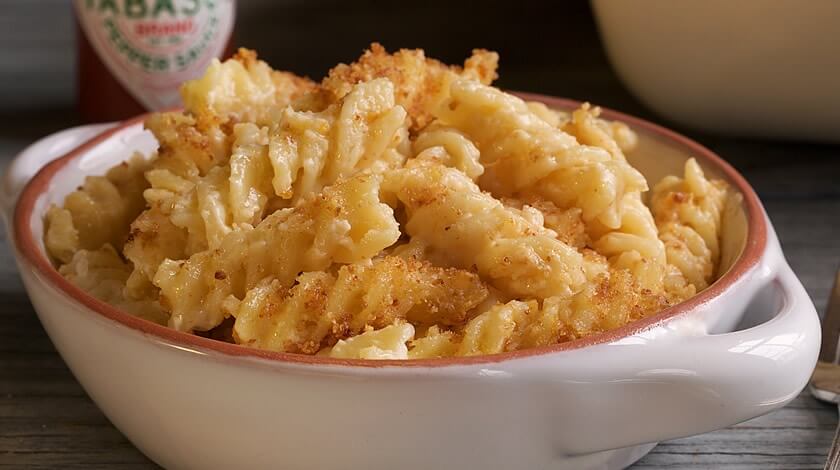 Ingredients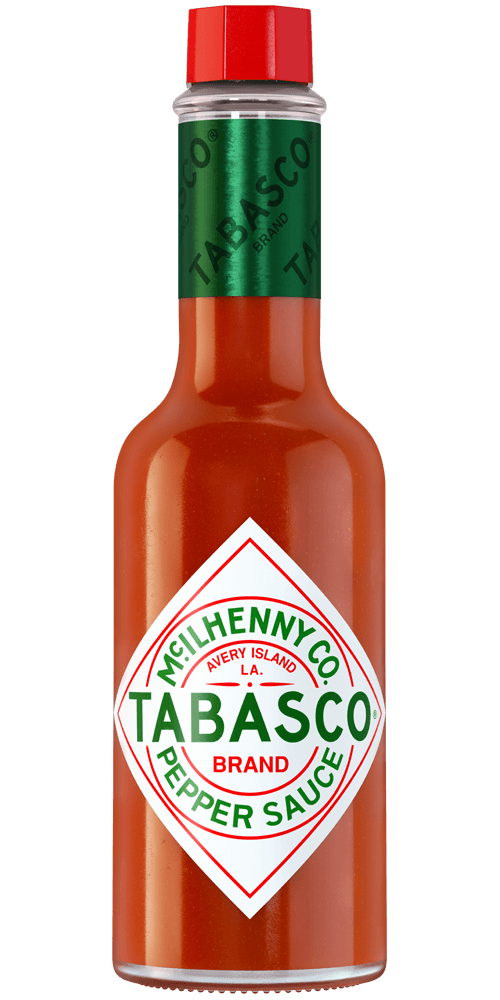 1 1/2 teaspoons
TABASCO® brand Original Red Sauce
1 box (16-ounces) corkscrew or mini penne pasta
1/4 cup butter or margarine
1/4 cup all-purpose flour
4 cups milk
3/4 teaspoon salt
1 cup shredded Gruyère cheese
1 cup shredded sharp Cheddar cheese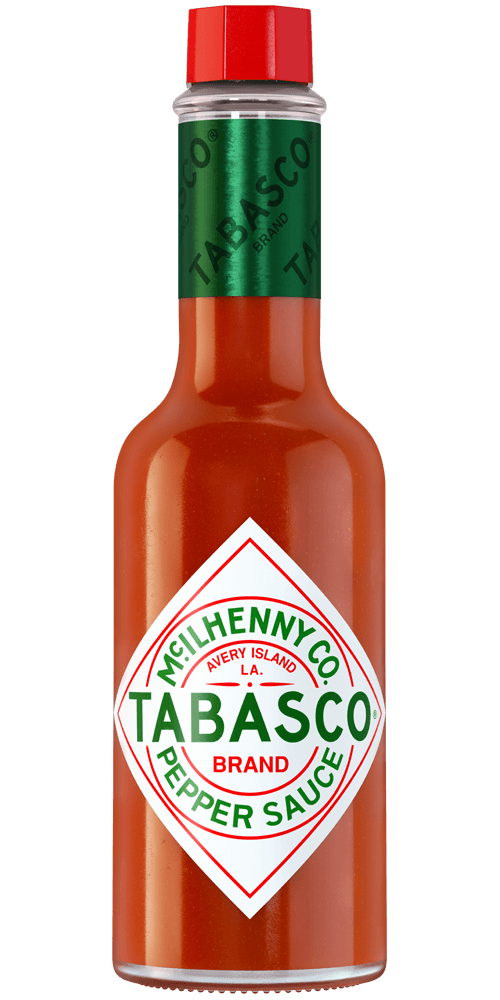 1/2 teaspoon
TABASCO® brand Original Red Sauce
1/3 cup butter or margarine
1/2 cup dried seasoned bread crumbs
Preparation
Prepare pasta as directed on label. Drain; set aside.
Meanwhile, melt butter in 3-quart saucepan over medium heat. Stir in flour until well blended and smooth. Gradually whisk in milk, salt and TABASCO® Sauce. Cook until thickened and smooth, stirring often. Add cheese to sauce and stir until melted. In large bowl, toss sauce with cooked pasta. Spoon mixture into ungreased 2-quart baking dish.
Preheat over to 375ºF.
Prepare breadcrumb topping: In a small skillet over medium heat, melt butter or margarine. Stir in bread crumbs and TABASCO® Sauce until well blended. Spoon crumb mixture over macaroni and cheese.
Bake 20 minutes until crumbs are toasted and mixture is heated through.
You will need:
Original Red Sauce
Our most versatile sauce. Enliven the flavor of any meal.