Better Than Mom's Mac & Cheese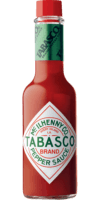 Original Red Sauce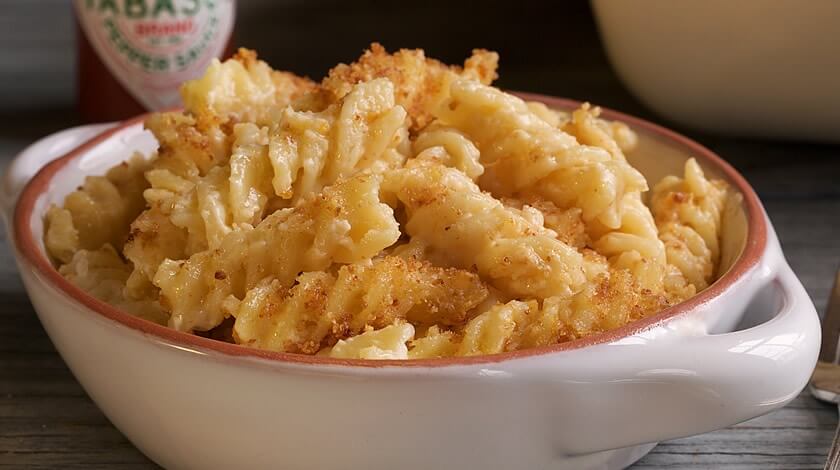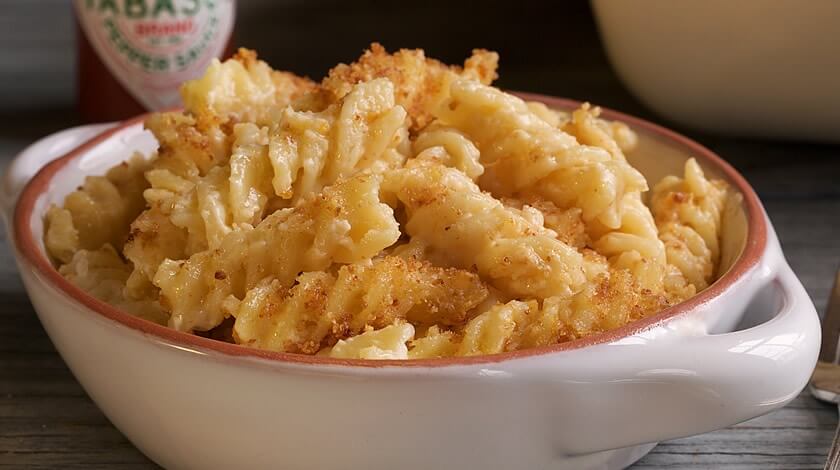 Ingredients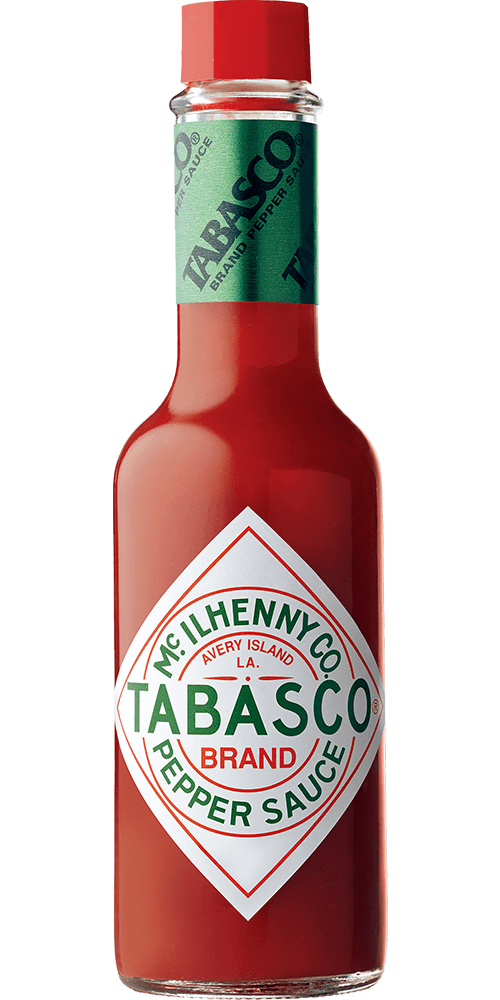 1 1/2 teaspoons
TABASCO® brand Original Red Sauce
1 box (16-ounces) corkscrew or mini penne pasta
1/4 cup butter or margarine
1/4 cup all-purpose flour
4 cups milk
3/4 teaspoon salt
1 cup shredded Gruyère cheese
1 cup shredded sharp Cheddar cheese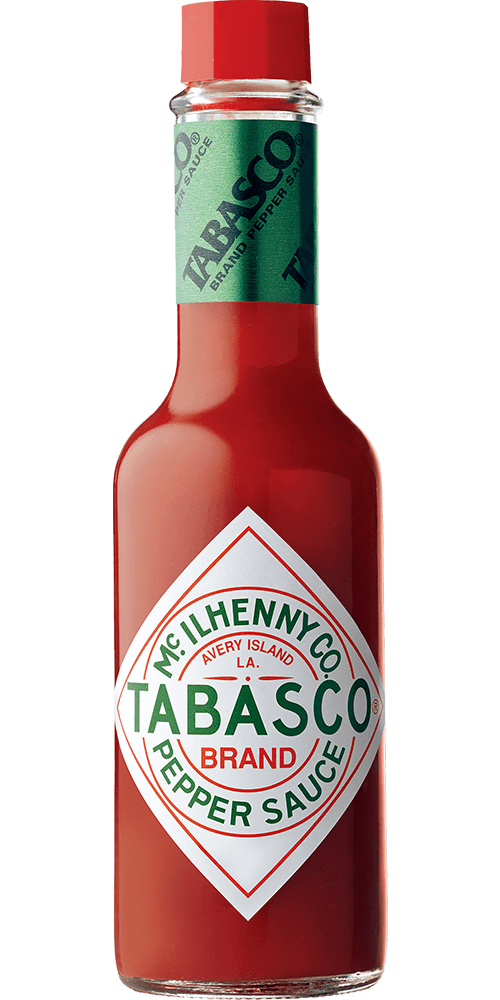 1/2 teaspoon
TABASCO® brand Original Red Sauce
1/3 cup butter or margarine
1/2 cup dried seasoned bread crumbs
Preparation
Prepare pasta as directed on label. Drain; set aside.
Meanwhile, melt butter in 3-quart saucepan over medium heat. Stir in flour until well blended and smooth. Gradually whisk in milk, salt and TABASCO® Sauce. Cook until thickened and smooth, stirring often. Add cheese to sauce and stir until melted. In large bowl, toss sauce with cooked pasta. Spoon mixture into ungreased 2-quart baking dish.
Preheat over to 375ºF.
Prepare breadcrumb topping: In a small skillet over medium heat, melt butter or margarine. Stir in bread crumbs and TABASCO® Sauce until well blended. Spoon crumb mixture over macaroni and cheese.
Bake 20 minutes until crumbs are toasted and mixture is heated through.
You will need:
Original Red Sauce
Our most versatile sauce. Enliven the flavor of any meal.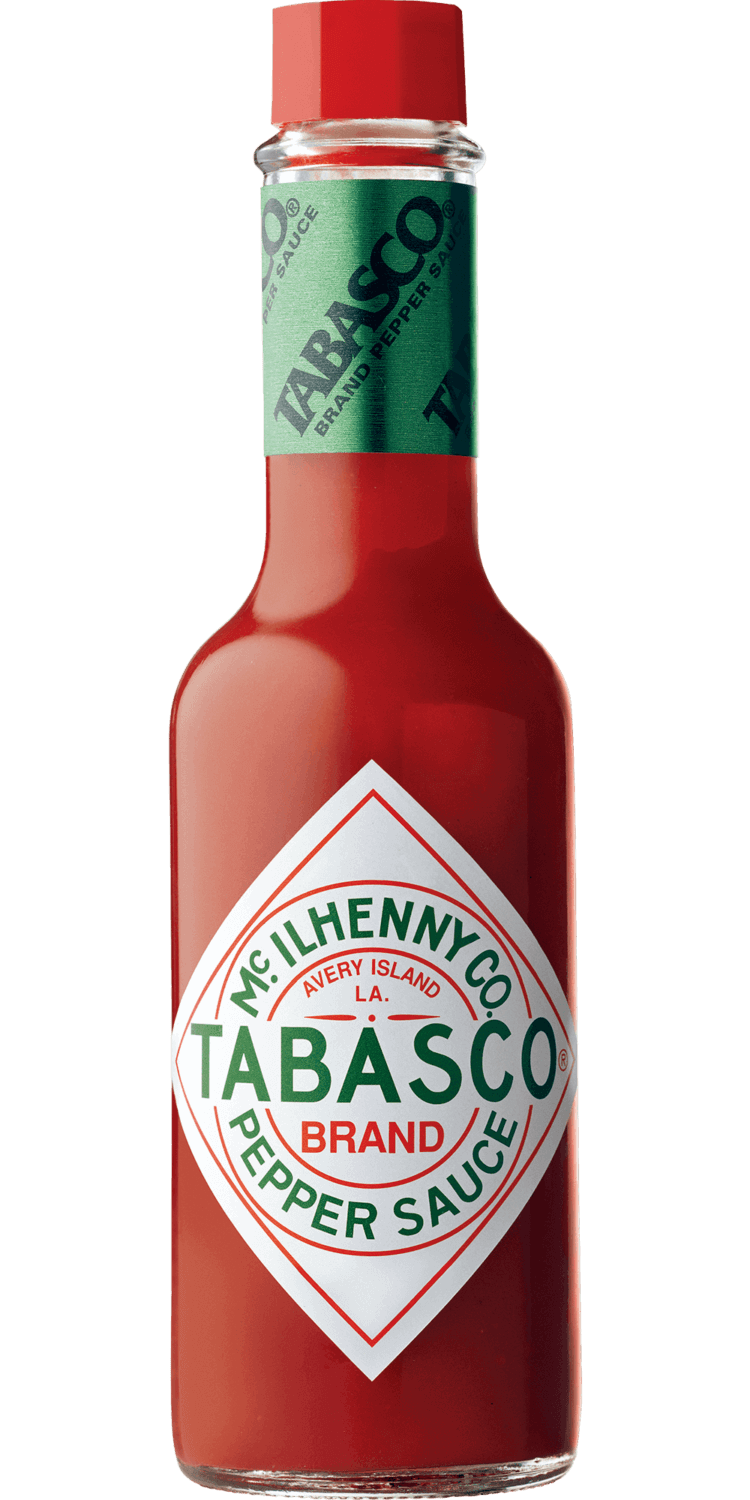 Close Email Overlay
Want to be the first to know about new products?
We want to stay in touch! We'll send you the occasional email, but only with the important stuff.