Jalapeño Bloody Marys by the Pitcher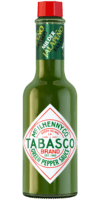 Green Jalapeño Sauce
Servings:
Makes 6 servings or 1 pitcher.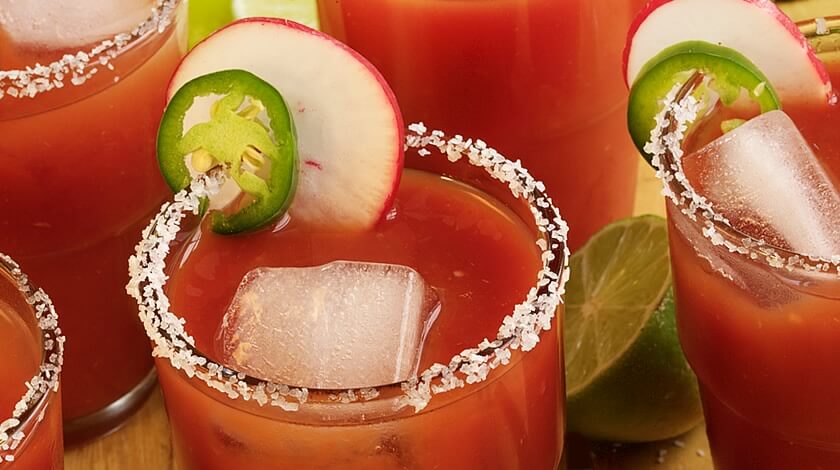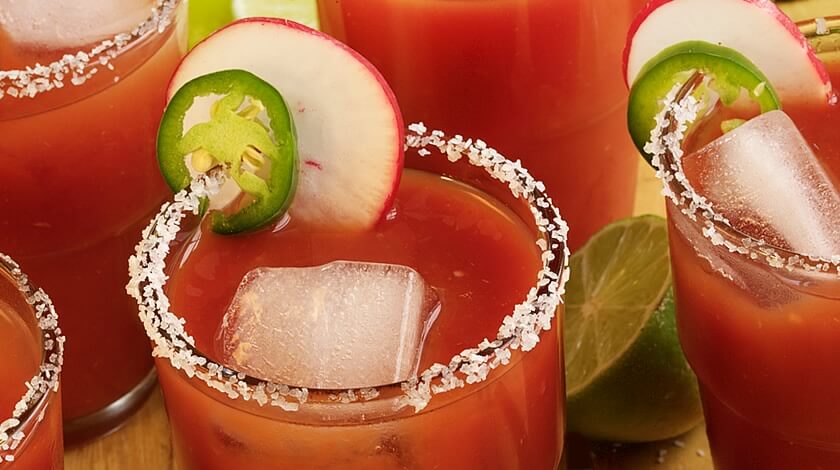 Ingredients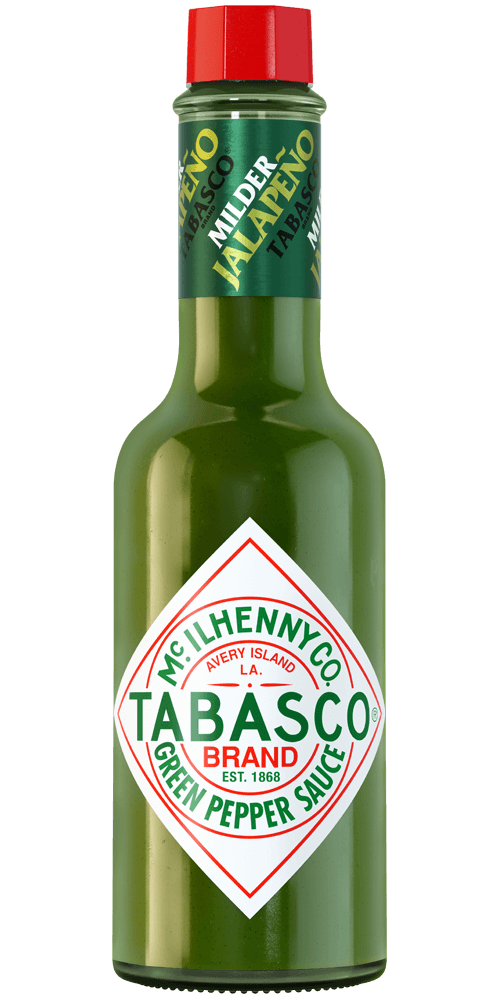 2 teaspoons
TABASCO® brand Green Jalapeño Pepper Sauce
3 cups tomato juice
3/4 cup Smithworks® Vodka
1/3 cup freshly squeezed lime juice
1 tablespoon Worcestershire sauce
1 tablespoon orange juice
1 teaspoon prepared horseradish
1/4 teaspoon salt
1/4 teaspoon black pepper
Salt to rim glasses
1-2 small jalapeños, sliced into 6 rounds
1-2 radishes, sliced into 6 rounds
Preparation
Fill six 8-ounce salt-rimmed highball glasses with ice. Blend ingredients in a pitcher. Pour into glasses and garnish each with a jalapeño and a radish round.
You will need:
Green Jalapeño Sauce
Mild jalapeño flavor. Pairs well with dips and Mexican cuisine.