Smoky Bourbon Bloody Mary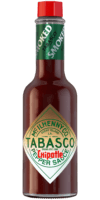 Chipotle Sauce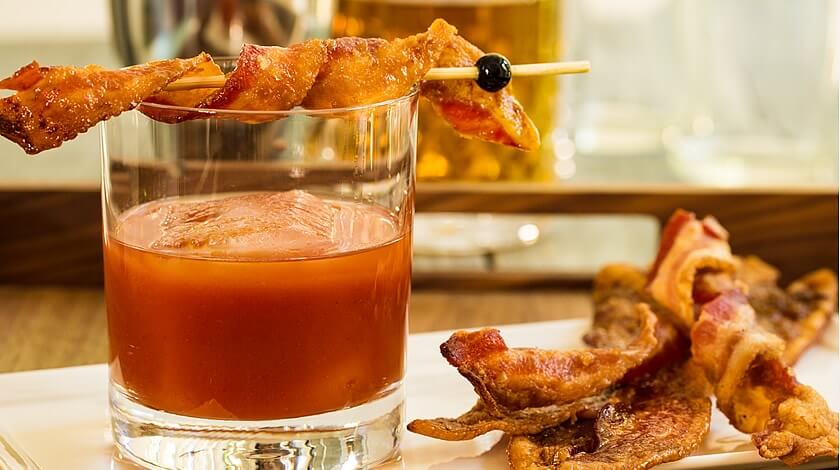 Ingredients
4-6 slices bacon
1 tablespoon brown sugar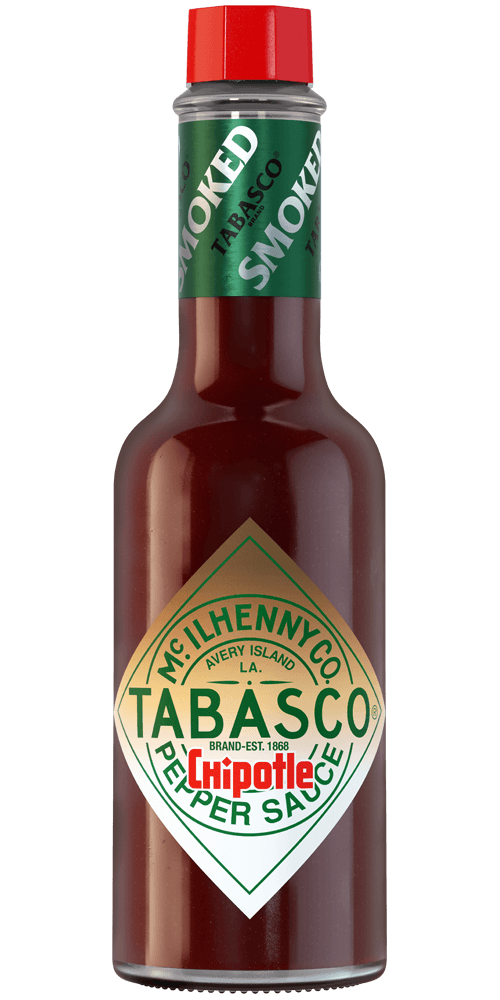 1/2 teaspoon
TABASCO® brand Chipotle Pepper Sauce
1 cup TABASCO® brand Bloody Mary Mix
1/4 cup bourbon
Preparation
Candied Bacon
Place bacon on a paper-towel-lined plate and cover with an additional paper towel. Microwave on high for 3 1/2 minutes or until bacon is almost completely done. Sprinkle with sugar and microwave uncovered for 1 minute more. Let cool completely.
Alternatively, heat oven to 400°F. Place bacon slices on a rack, placed on top of a baking pan. Cook bacon on the top rack of the oven until almost completely crisp, about 18 minutes. Sprinkle bacon with sugar and cook 5 minutes more. Remove bacon immediately from rack to prevent sticking and cool completely.
Bloody Mary
Combine all ingredients in a shaker. Pour over ice into two glasses. Then garnish each with a slice or two of Candied Bacon.
You will need:
Chipotle Sauce
A smoky, flavorful sauce. Pairs well with any BBQ dish.