International
From Tokyo to Johannesburg and from Brazil to Bangkok, TABASCO® Pepper Sauce brings out the flavor in foods everywhere.
Scroll Down To Content
In every corner of the globe, TABASCO® Sauce delivers a world of flavor.
Food is the language of the world, and TABASCO® has a place in every conversation.
The TABASCO® Family of Flavors is versatile and compliments every culture and cuisine.
TABASCO® Brand Pepper Sauce: A Versatile Sauce With Universal Appeal
The familiar little bottle with the diamond label is sold in over 180 countries and territories worldwide.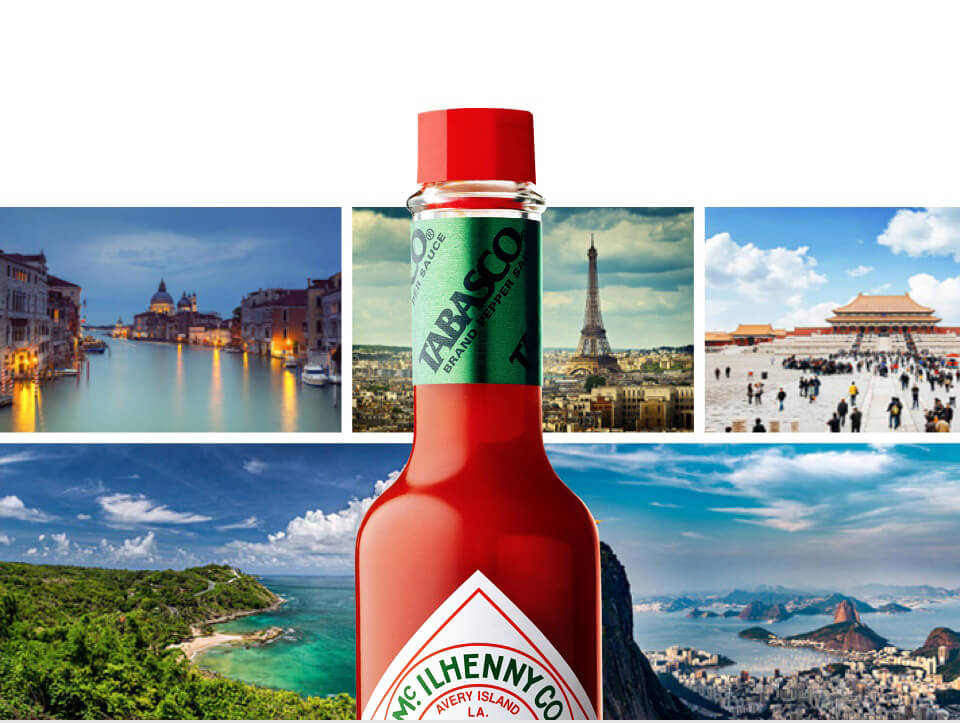 International Websites
Visit our international websites to learn more about TABASCO® Brand products in your part of the world.