Tabasco®

Get recipes, print coupons & find product info for our 7 Pepper Sauce flavors. Also, learn about McIlhenny Company & explore Avery Island, our Louisiana home.

https://en.wikipedia.org/wiki/Tabasco_sauce

https://twitter.com/tabasco

https://www.pinterest.com/tabasco/

https://www.youtube.com/channel/UCdWgVh97gg1i3CMwTP1ls9g

https://www.facebook.com/TabascoUS/

https://www.instagram.com/tabasco/

https://www.tiktok.com/@tabascobrand

?>
Tabasco® Brand Sweet & Spicy Sauce
Mild, rich, sweet…with more than a hint of heat: TABASCO® Sweet & Spicy Sauce is ideal for slathering, drizzling and dabbing onto grilled meats, fish, fried foods, and noodles. Winner of PEOPLE's Food Awards 2022 - Best Dipping Sauce - add this sauce to marinades and dressings for extra richness or try it as a delicious dipping sauce for your favorite fried foods.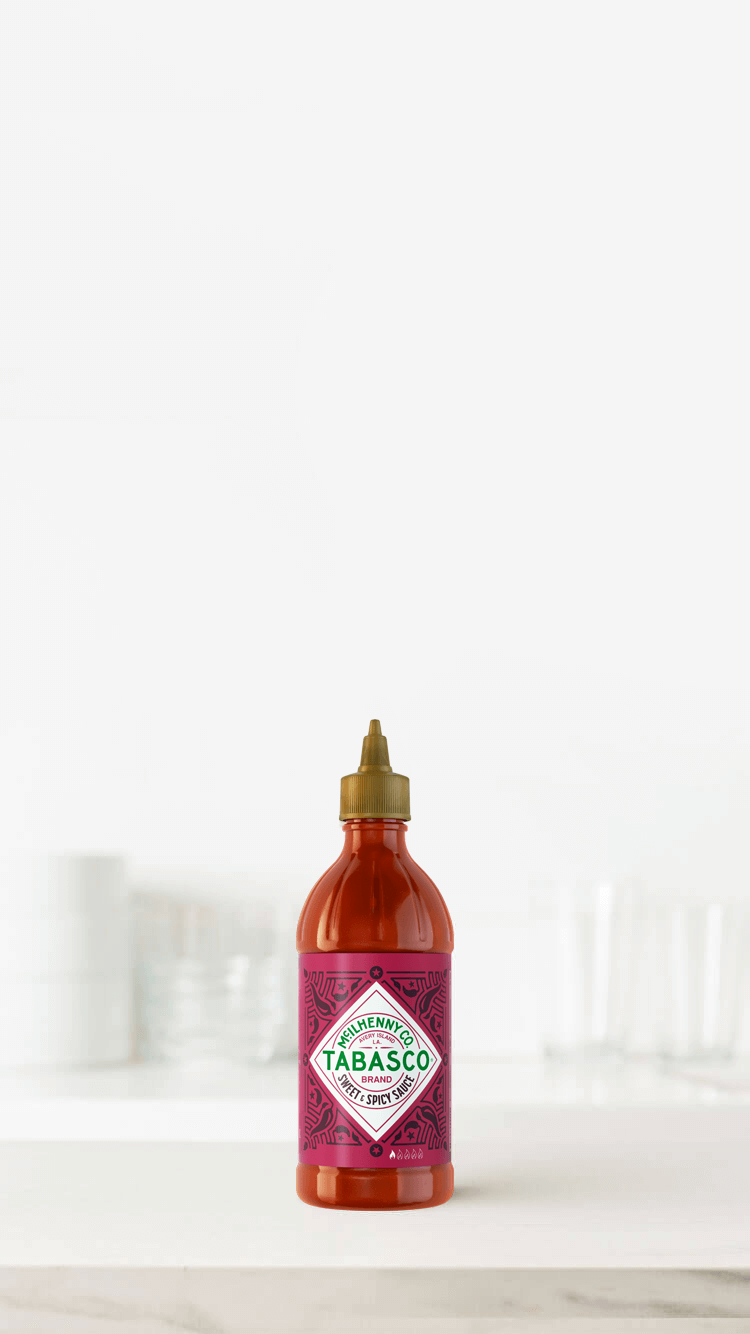 Scoville Rating: 100 - 600
A "Scoville Heat Unit" is a measure of capsaicin - the chemical in peppers responsible for their heat.
View Full Scoville Chart
Ingredients
Sugar
Red pepper
Water
Distilled vinegar
Pear concentrate
Garlic
Onion
TABASCO® Sauce (distilled vinegar, red pepper and salt)
Ginger
Salt
Xanthan gum
Spices
Nutrition Facts
per 1 tsp or 5mL