Egg Quesadilla with Fresh Avocado, Lime and Chorizo
By Sam Grainger at Madre Liverpool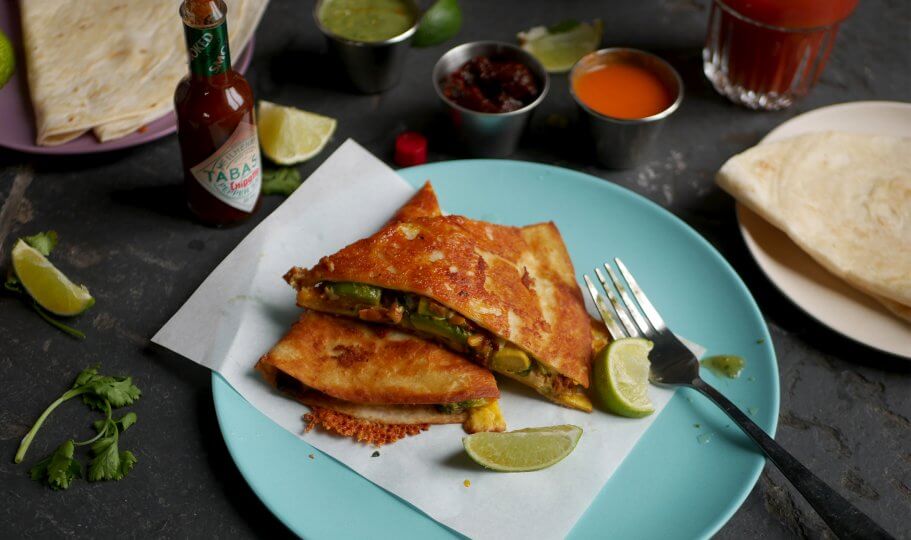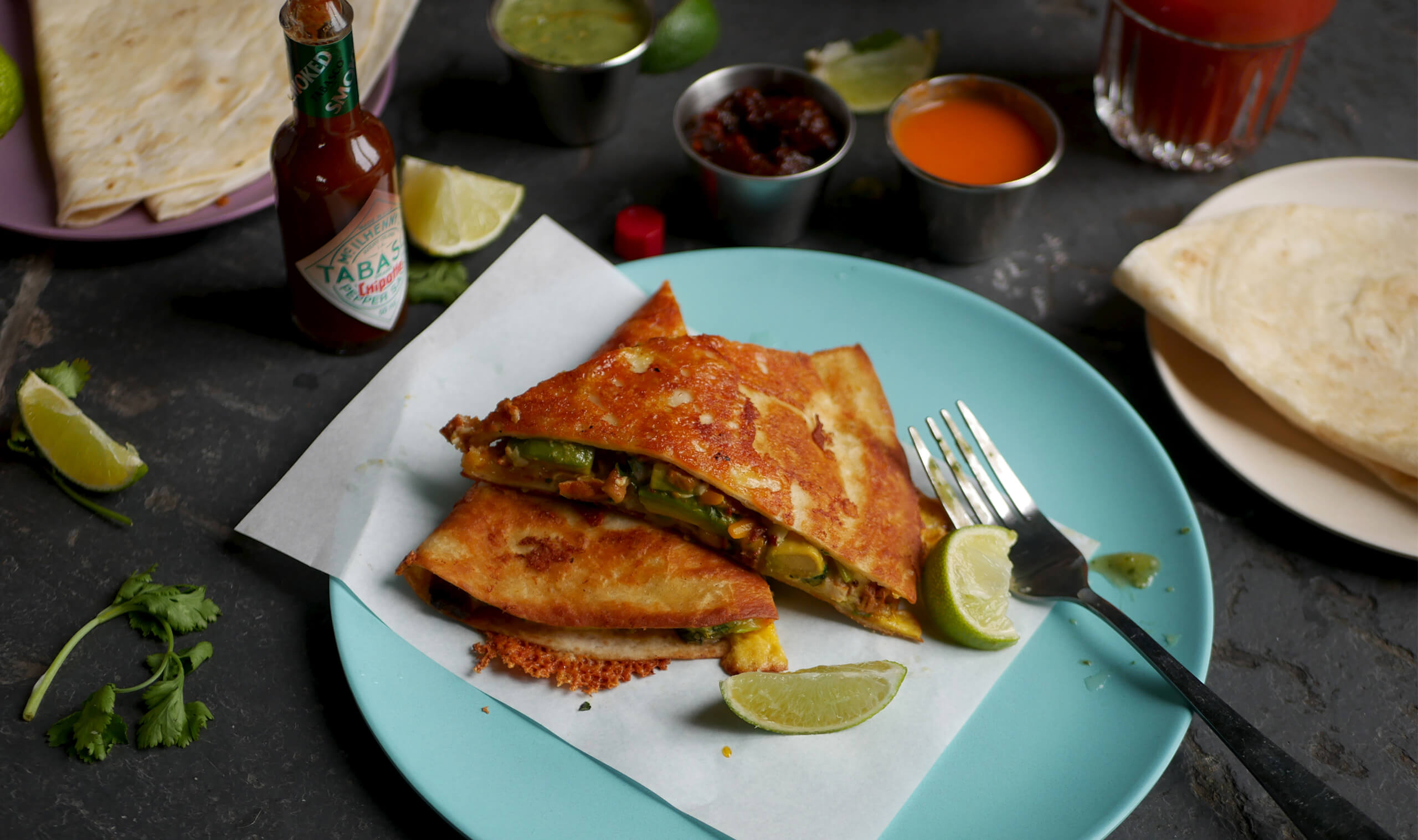 Ingredients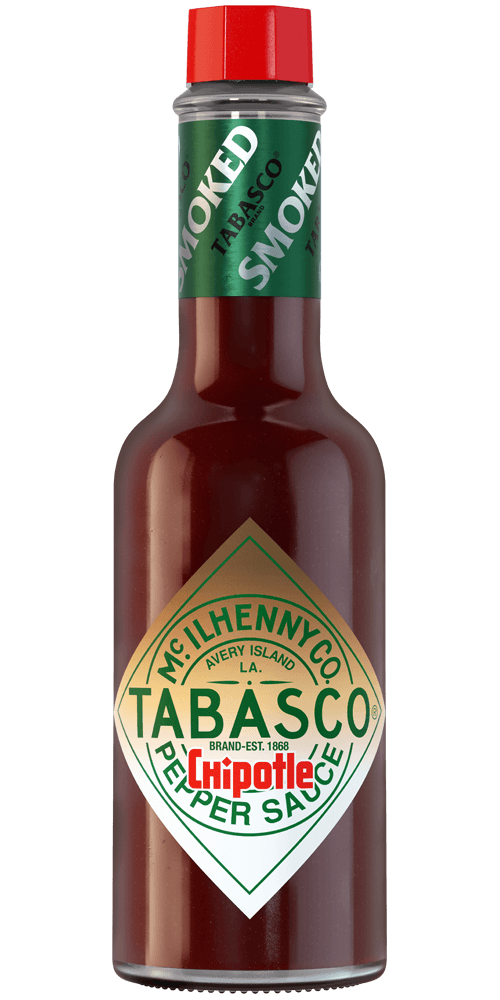 3 ½ Tbsp
TABASCO® Chipotle Sauce
8oz ground pork mince
¼ cup Wensleydale cheese
4 eggs
1 avocado
3 limes
¼ cup butter
2 tsp garlic powder
2 tsp smoked paprika
1 tsp chilli powder
Good pinch of salt
½ cup cilantro (coriander), chopped
1 large flour tortilla
Preparation
To Prepare the Chorizo
Combine pork mince in a mixing bowl with TABASCO® Chipotle Sauce, garlic powder, smoked paprika, chilli powder and salt.
Mix by hand until fully incorporated and place into the fridge until ready to use.
To Prepare the Eggs
Grate the Wensleydale cheese with a fine grater into a mixing bowl.
Crack over eggs and mix with a fork, season with salt.
To Prepare the Avocado
Dice avocado into small chunks in a mixing bowl.
Add the juice of 2 limes and season with salt.
Finely chop your cilantro (coriander) and add this to the avocado, don't over mix until mush, try and keep it chunky.
Refrigerate until needed.
Method
Place a frying pan onto medium heat.
Add the chorizo mix and begin to fry, break it up with a wooden spoon while cooking, make sure there are no large chunks.
Turn the heat up to high and cook away any liquid and colour the meat to a light golden brown. Cook for 10 minutes on low.
Place a second frying pan onto a low/medium heat.
Add the butter until melted and the pan is coated.
Place your flour tortilla into the pan completely flat, spoon over the egg and Wensleydale cheese mixture evenly over the whole tortilla, spread over as thin as possible.
After 2 minutes the egg will be cooked out and the cheese melted.
Spoon over the chorizo mix from the other pan as evenly as possible. Then spoon the avocado mix evenly over the tortilla.
Carefully fold the tortilla in half in the pan. The tortilla should be crisp on either side, if not flip it over and cook for a further minute until crisp.
Carefully take the quesadilla out of the pan and place onto a chopping board, leave for 1 minute before slicing in half.
Serve one half each onto a plate with half a lime and your favourite TABASCO® Brand Pepper Sauce flavour for dipping.