TABASCO® Sauce is the MVP of Your Game Day Spread
While cheering on your team can work up a serious appetite, spending time in the kitchen preparing a game day spread may cause you to miss all the action on the field. This football season let TABASCO® Sauce be your MVP. With TABASCO® Sauce, you can effortlessly whip up flavor-packed, game day favorites for the whole squad within minutes. That means no fumbling in the kitchen hours after the coin toss.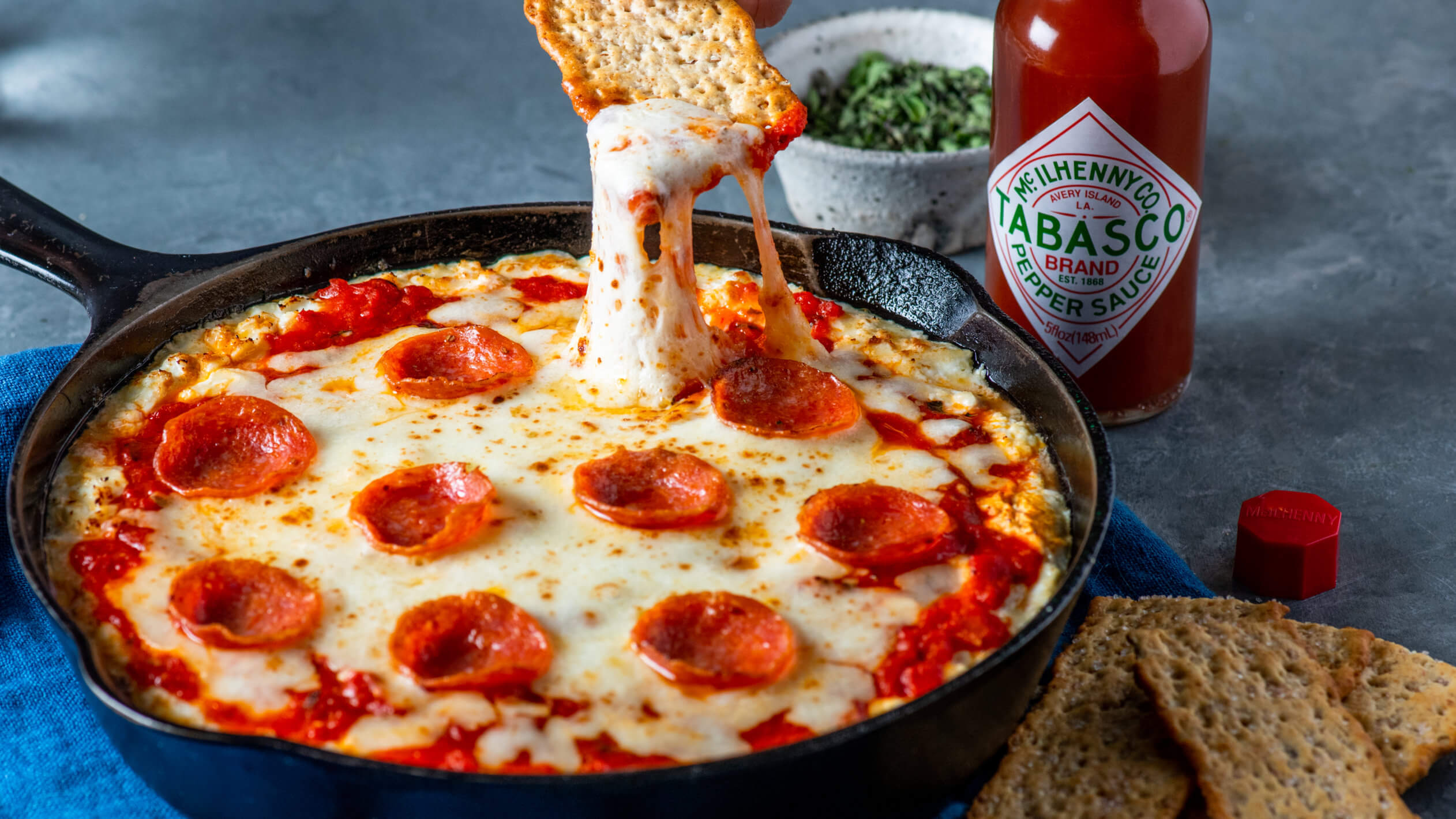 Are you craving classic chicken wings, or maybe you want to wow your friends with something a little bolder, like a pizza dip? Regardless of what you're serving, TABASCO® Sauce enhances the flavors of your food, adding complexity that tastes as if you were in the kitchen all day, even if it really just took 15 minutes and a few dashes and splashes.
Here are five crowd-pleasing recipes, ranging from tailgating staples to some real game-changers–all amplified by TABASCO® Sauce. And, if you're still hungry, browse our recipe page for more flavorful recipes that will fuel your crew all season long.
Fair warning: if you start cooking with TABASCO® Sauce for your friends on game day, they might ask you to host every week.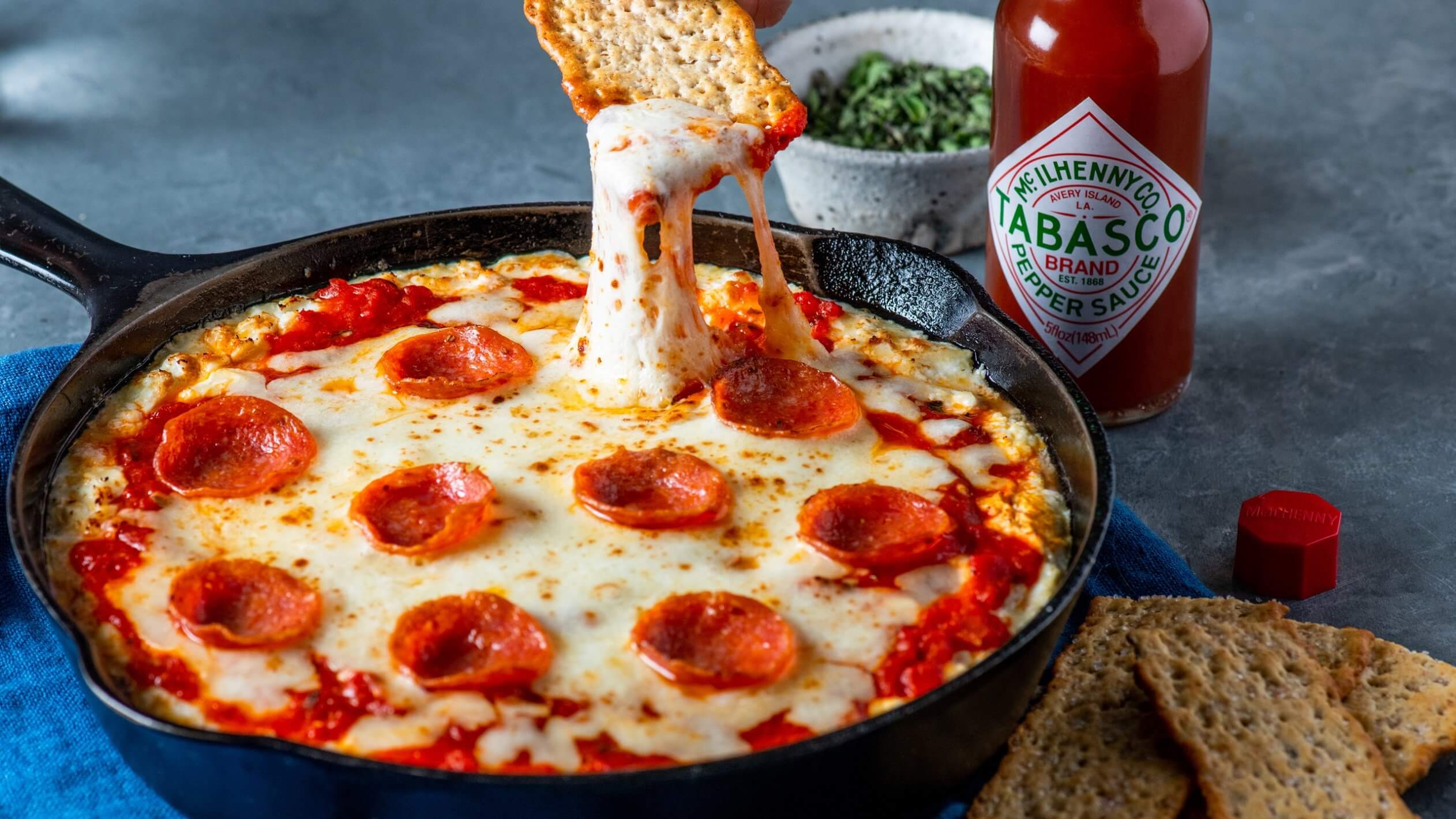 Spicy Pizza Dip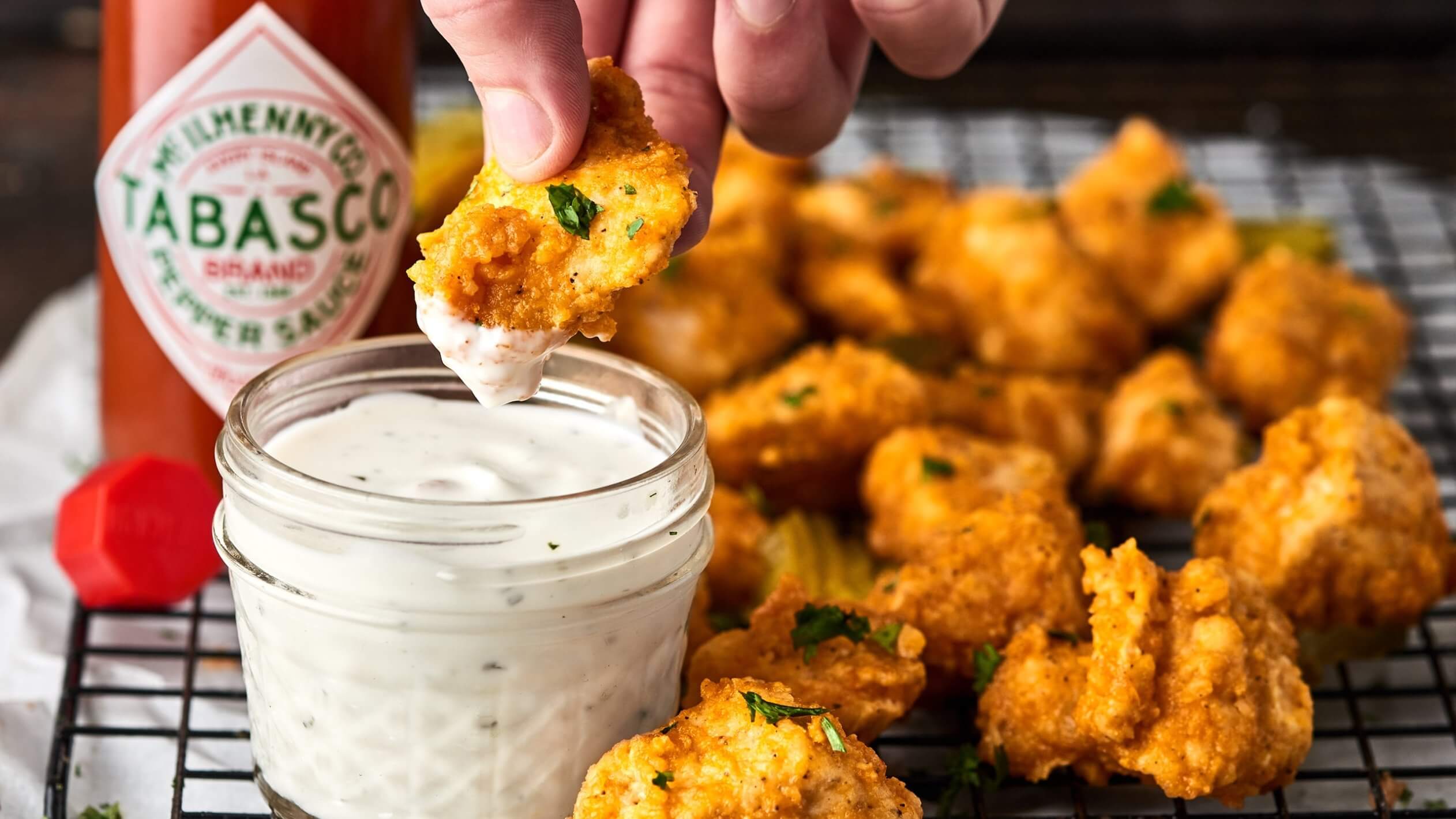 Baked Hot Chicken Poppers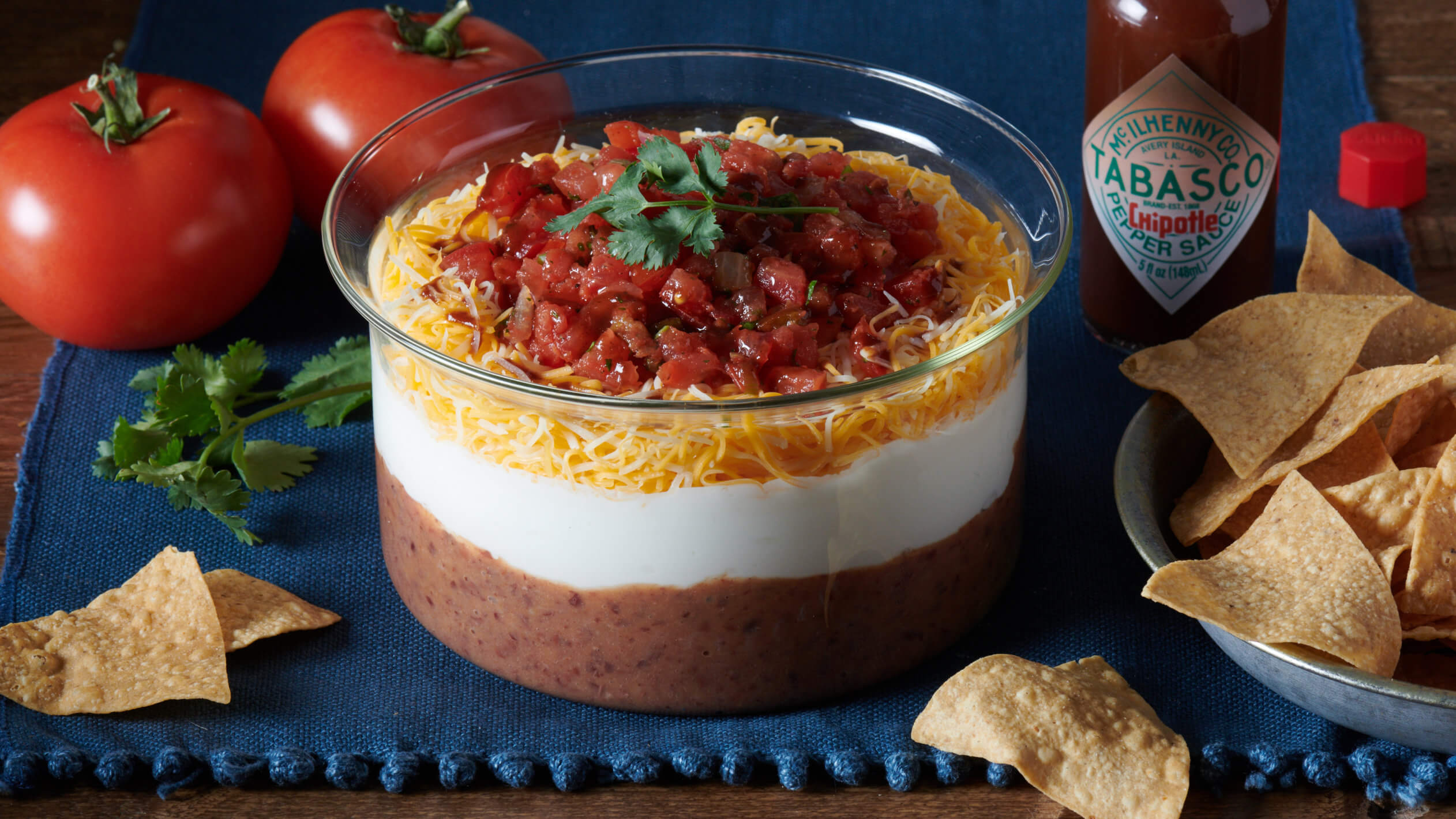 Three Layer Chipotle Bean Dip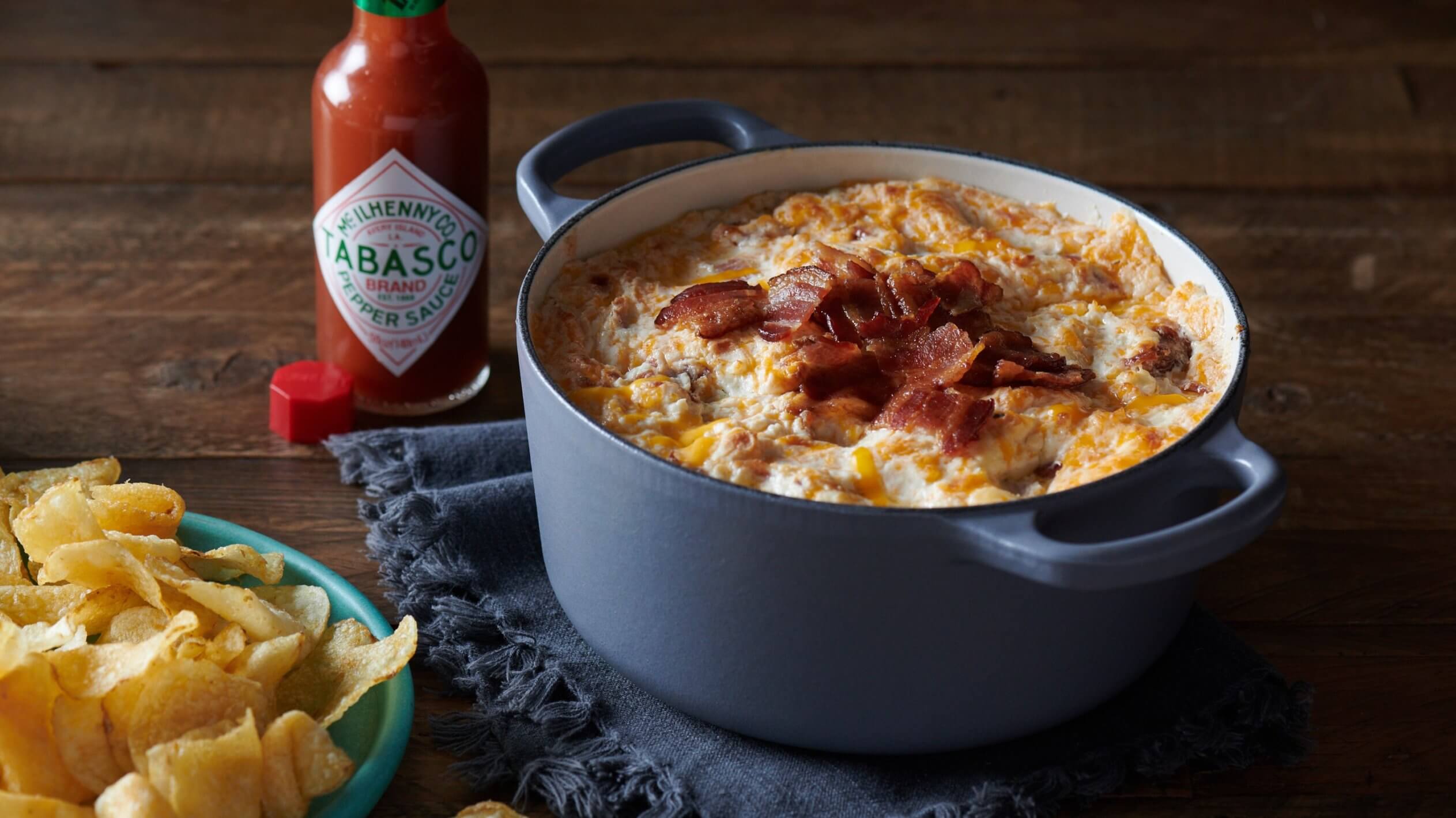 Spicy Bacon Dip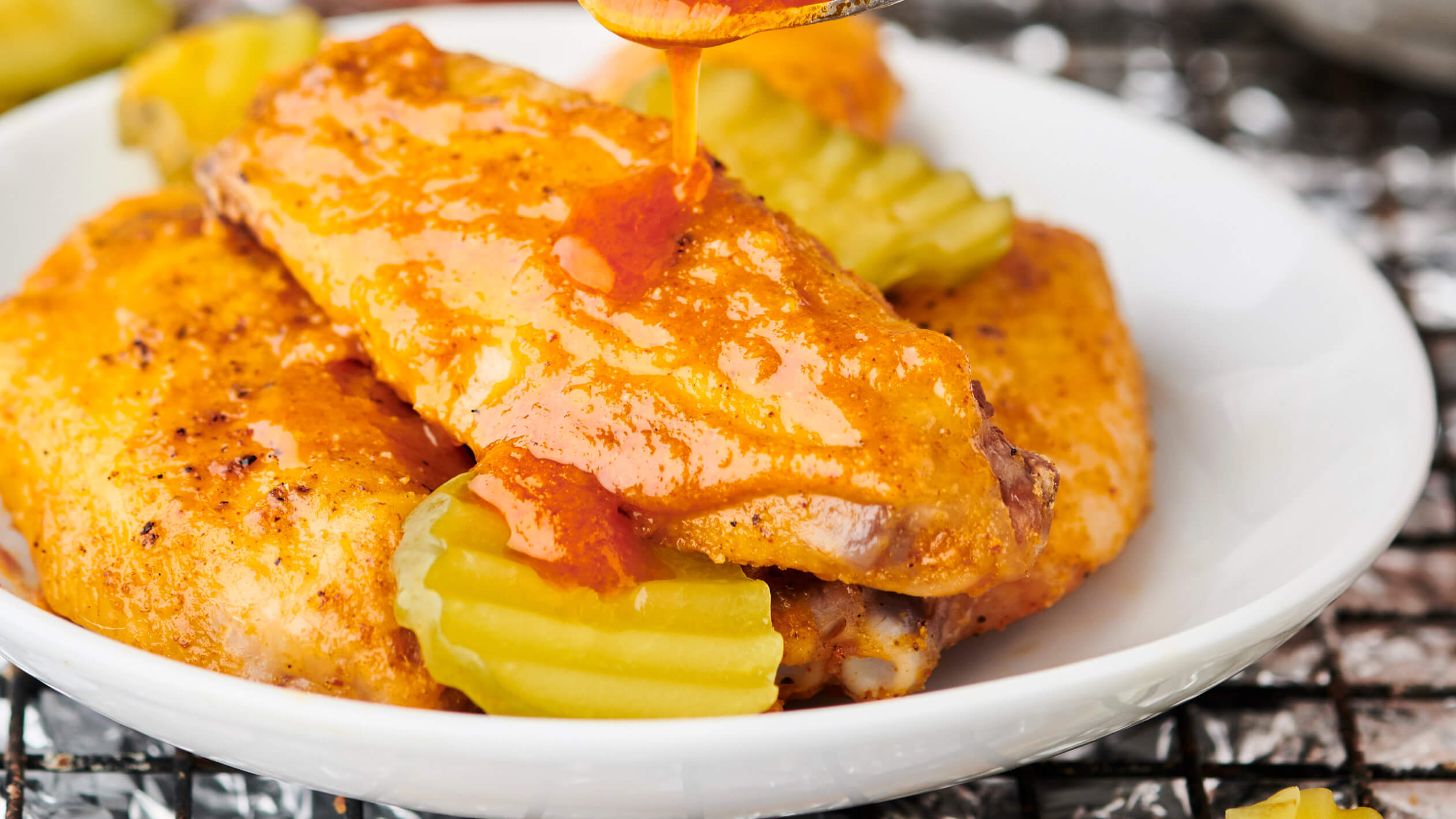 Nashville Style Wing Sauce