Sobremesa: Spending Time Around the Table with Pati Jinich
During the holidays, my family participates in a lot of what we Mexicans call "sobremesa." Sobremesa directly translates to "over the table," but refers to a long, leisurely meal with your family and friends. My relatives eat and converse at the table for hours , and then we spend even more time at the table enjoying after-meal drinks like steaming cups of café de olla (spiced sweet Mexican coffee), fragrant tea or a vibrantly colored and refreshing agua fresca. When our appetites subside, board games and family albums appear, which help entertain us at the table even longer until everyone is hungry all over again.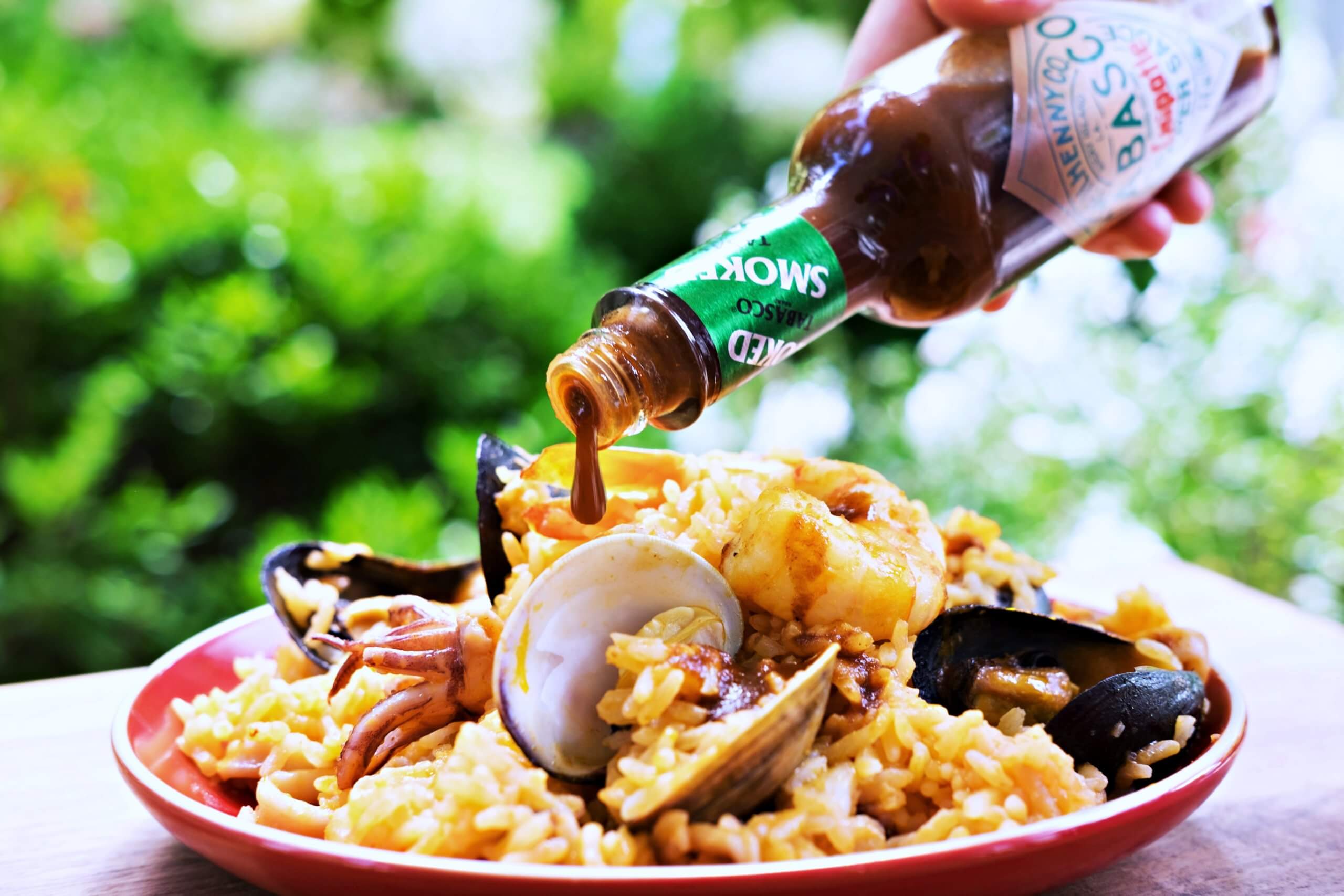 Usually, for the holidays, we have two meals a day. We start with a late brunch, which typically features huevos a la Mexicana (the way my dad taught me to make them), frijoles de olla (beans from the pot), warm corn tortillas, dulce de leche cinnamon rolls and champurrado (masa-thickened hot chocolate) to wash it down.
Because brunch stretches well into the afternoon, we won't need another meal until dinner. While I'm cooking, everyone in my family jumps into the kitchen to help me prepare foods that are a bit more laborious than our typical day-to-day meals: tamales in a variety of flavors from savory to sweet, bacalao navideño (Christmas salt cod), pomegranate-braised short ribs, a spicy seafood rice seasoned with TABASCO® Chipotle Sauce and an assortment of our favorite cookies. There's also plenty of hot chocolate or rompope (Mexican-style egg nog) around for everyone to enjoy while they work.
For me, the holidays are all about being with family and cooking the foods we love. While I spend more time than usual in the kitchen during the holidays, I like to take a relaxed approach that makes the process fun and results in a delicious feast for the whole family to enjoy. Here are my tips to keep that leisurely "sobremesa" spirit while you're preparing your own holiday meal:
Make recipes that you already know and that you love – your excitement will be contagious!


Seek out recipes that can be prepared ahead of time and can be served at room temperature, or ones that only need to be popped in the oven for a few minutes right before it's time to eat.


Save time by keeping ingredients on hand that have complex flavor profiles like TABASCO® Sauce, which will help enliven their flavors and add some extra sazón to your dishes.


Accept help – if your family and friends offer to lend a hand, say yes! It will mean more time together. Also, let them bring drinks, appetizers or desserts.


Try to have more than one side dish, it will feel bountiful and keep everyone at the table longer.


Now that you're ready for a sobremesa of your own, try out my recipe for Spicy Seafood Rice made with TABASCO® Chipotle Sauce. It's sure to be a hit at your family's holiday meal. Enjoy!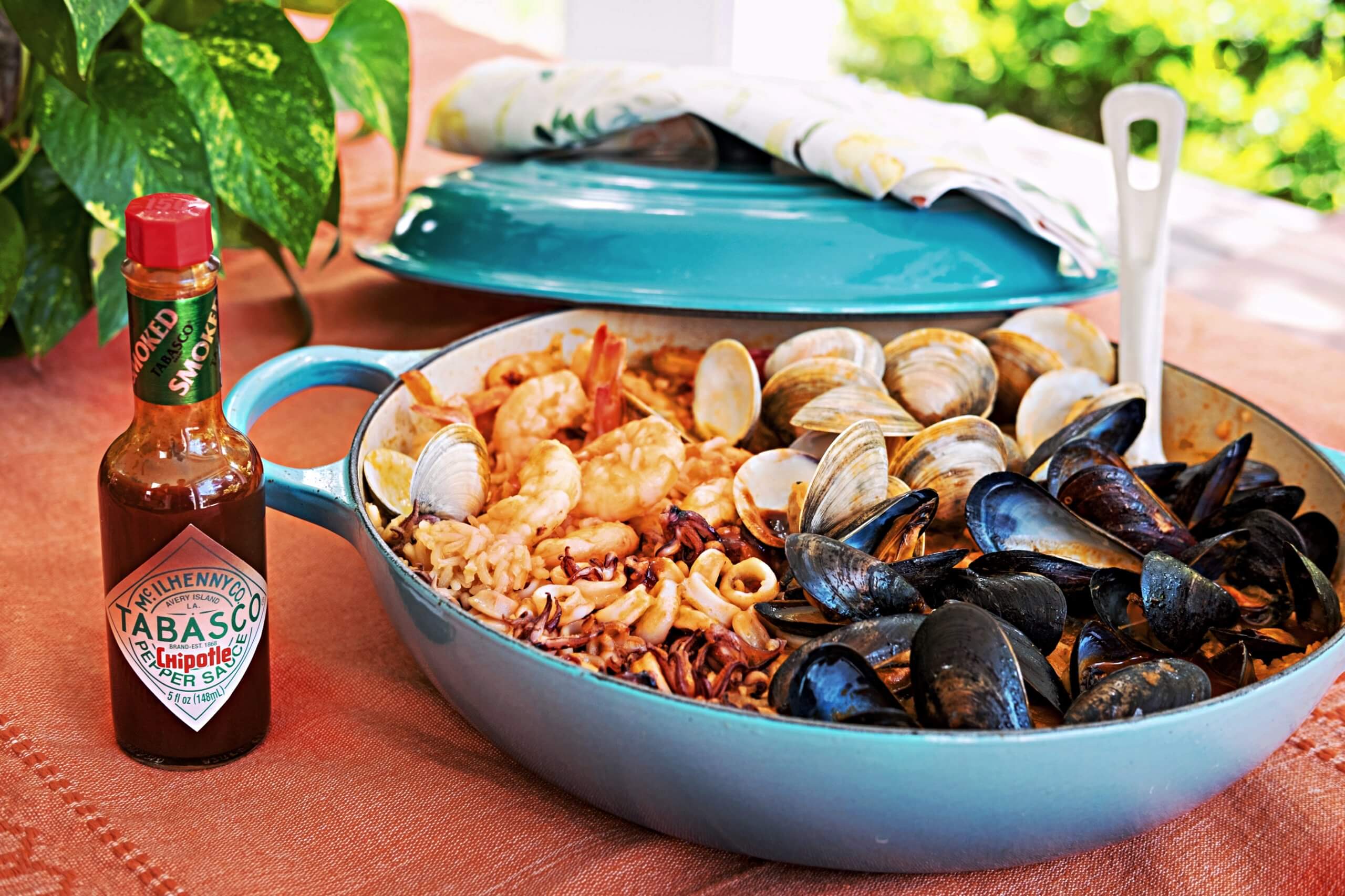 Spicy Seafood Rice Recipe by Pati Jinich
Interested in more recipes by Pati Jinich? Look no further!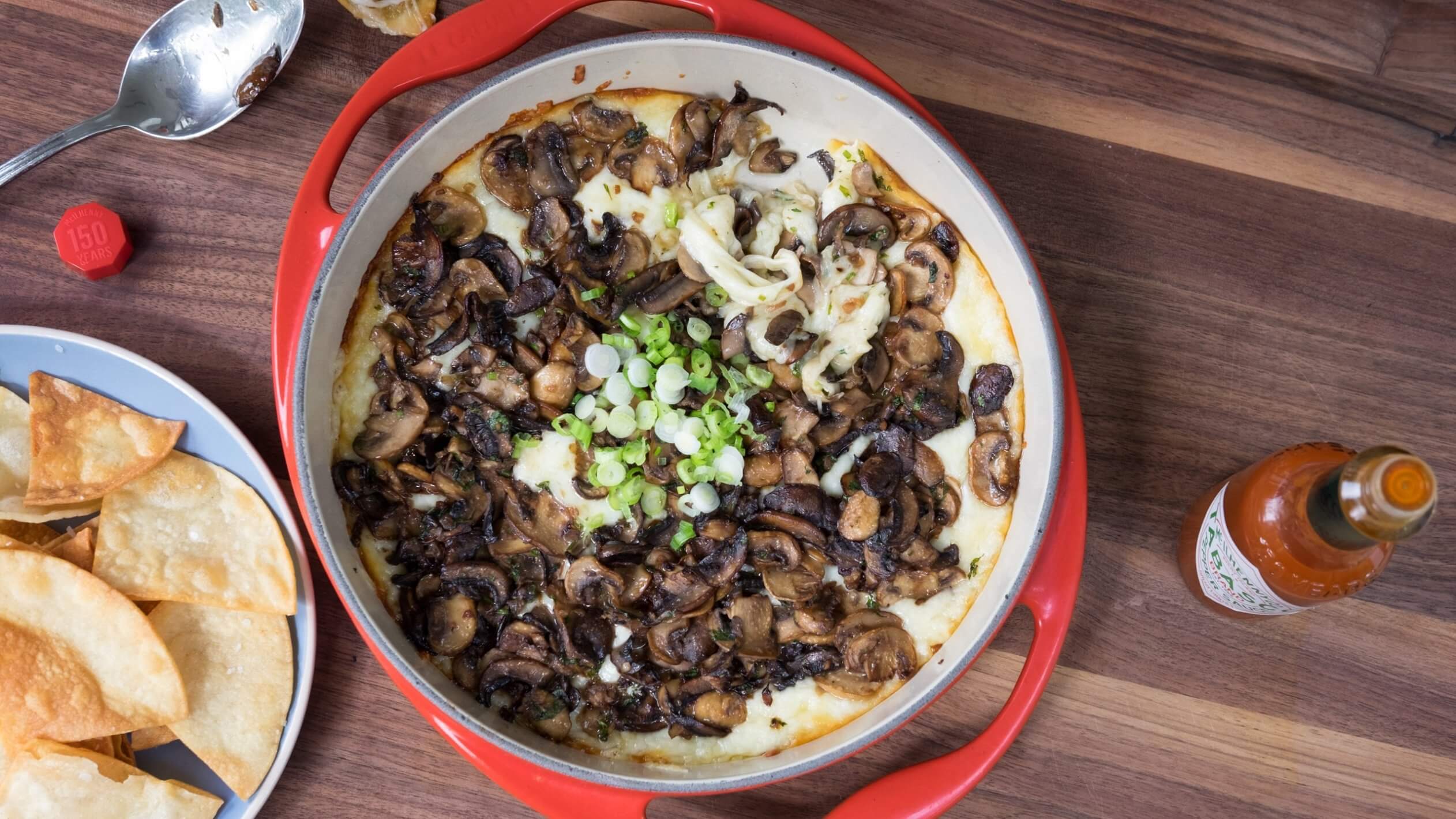 Mushroom and Epazote Queso Fundido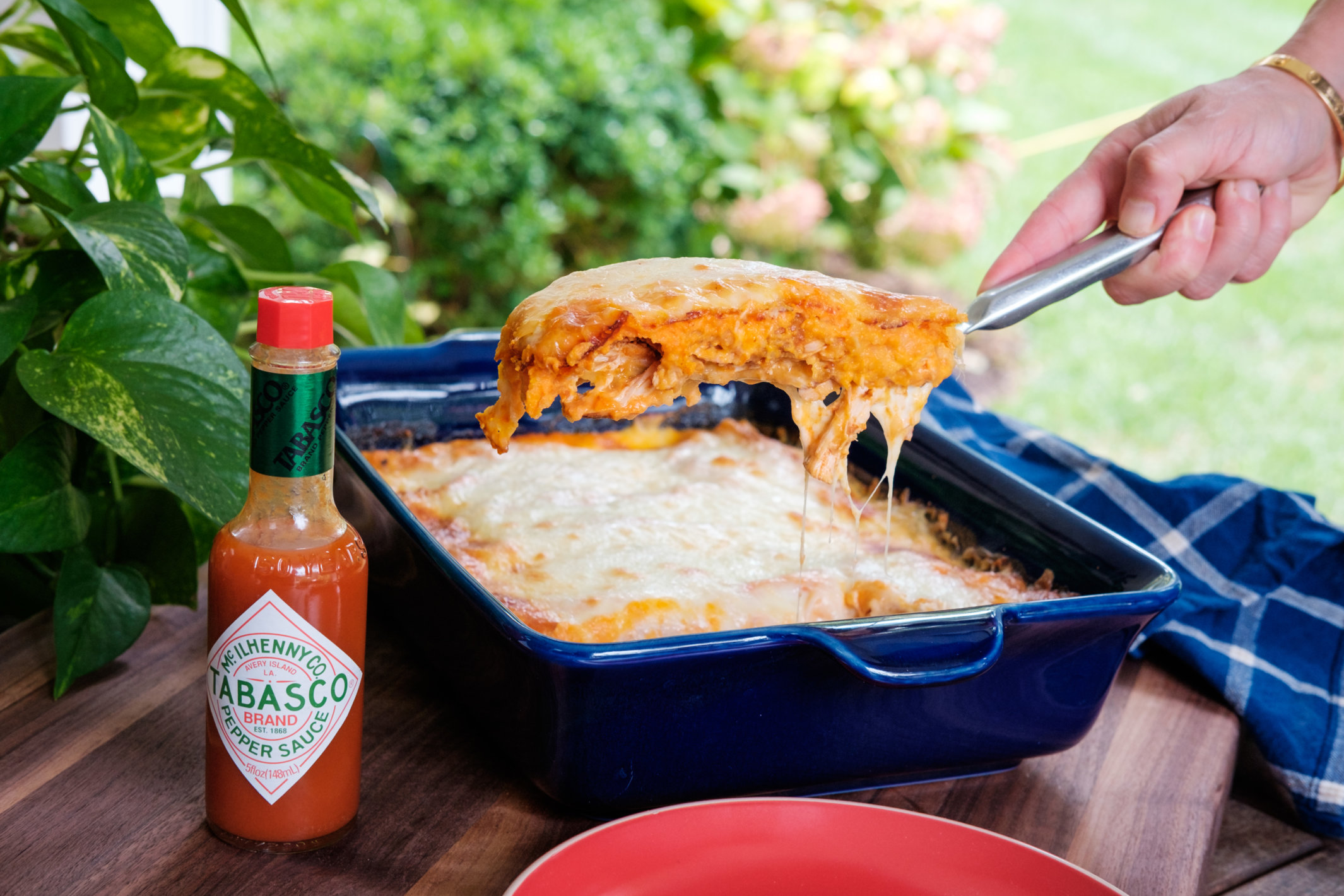 Spiced Up Cheesy Chicken Enchilada Casserole