Thai One On
By Chris Bostick, Master Mixologist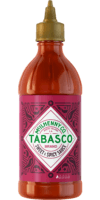 Sweet & Spicy Sauce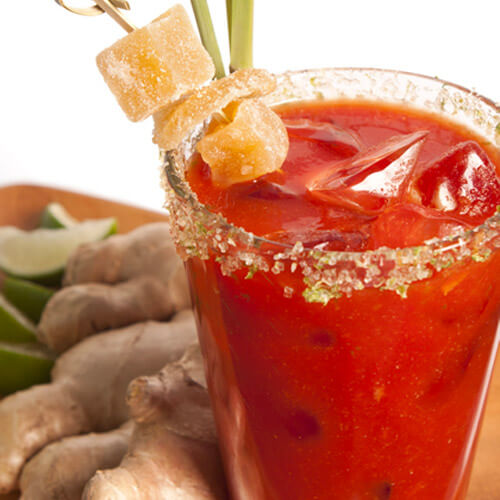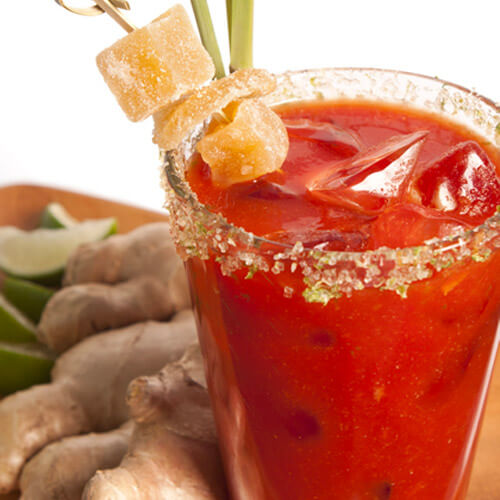 Ingredients
1/2 ounce TABASCO® brand Soy Sauce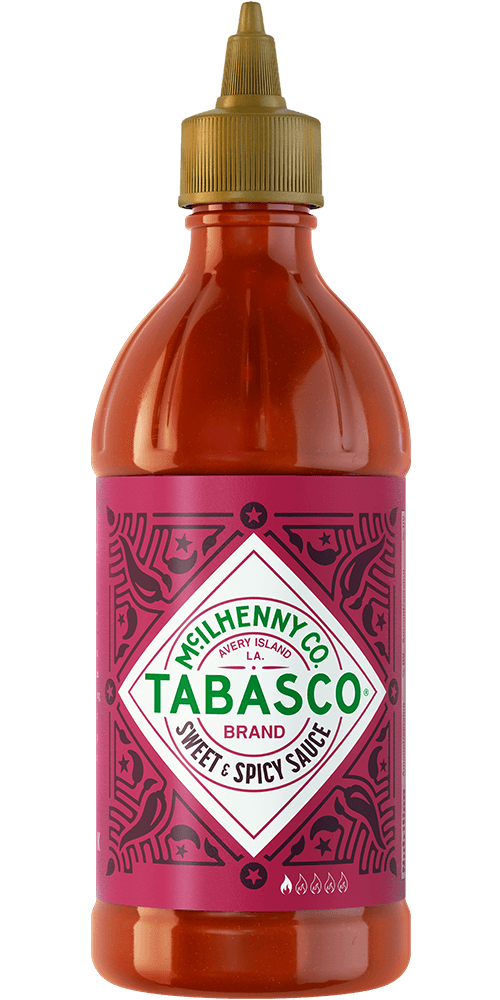 2 teaspoons
TABASCO® brand Sweet & Spicy Pepper Sauce
2 ounces quality vodka
7 ounces tomato juice
1 teaspoon minced ginger
1/2 teaspoon sea salt
1/8 teaspoon cracked black pepper
1/4 teaspoon sesame oil
1/2 teaspoon garlic powder
1/4 teaspoon grated lemongrass
1 lime, juiced
Lemongrass stalk
Candied ginger
1/4 teaspoon grated lemongrass
1/4 teaspoon lime zest
1/2 tablespoon sea salt
1/2 tablespoon cane sugar
Preparation
Combine all Lime and Lemongrass Salt ingredients; mix well.
Combine remaining ingredients. "Roll" ingredients back and forth from mixing glass to tin several times; mix well.
Fill a pint glass with ice and rim with Lime and Lemongrass Salt. Pour mixture into ice-filled, rimmed pint glass. Garnish with lemongrass stalk and candied ginger.
You will need:
Sweet & Spicy Sauce
A mild, sweet sauce made for dipping.