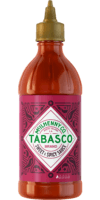 Sweet & Spicy Sauce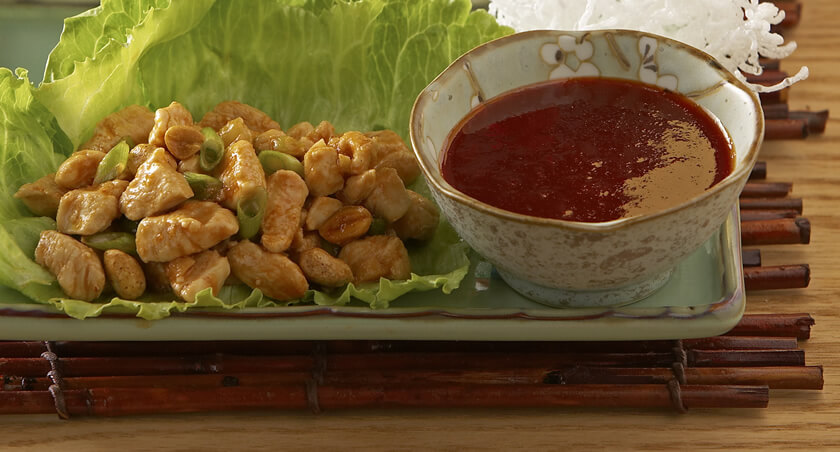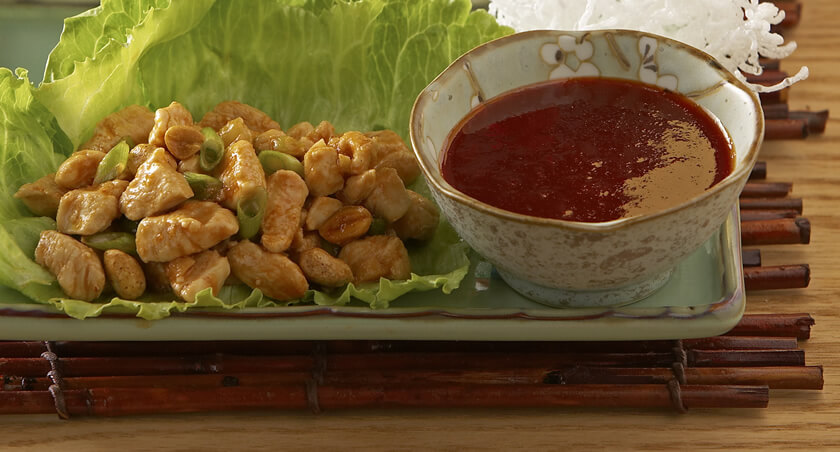 Ingredients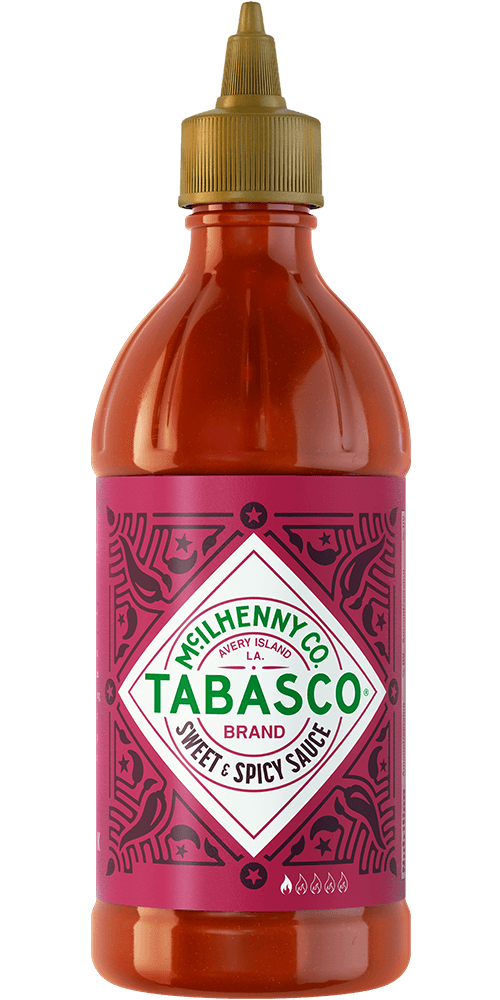 3 tablespoons
TABASCO® brand Sweet & Spicy Pepper Sauce
1 tablespoon sesame oil
1 clove garlic, minced
1 pound boneless, skinless chicken breasts, cut in 1/2-inch cubes
1 tablespoon soy sauce
1 (8-ounce) can water chestnuts, drained and chopped
3 green onions, chopped
1/3 cup dry roasted peanuts
1/2 head iceberg lettuce, separated into whole leaves
Preparation
Heat oil in a wok or a large skillet over high heat. Add garlic and cook 30 seconds. Add chicken and cook about 3 minutes or until no longer pink inside, stirring frequently.
Stir in TABASCO® SWEET & Spicy Sauce and soy sauce and stir-fry for 2 minutes. Add water chestnuts and cook 2 minutes. Add green onions and peanuts and cook 2 minutes more.
For each wrap, spoon a small amount of chicken mixture onto a lettuce leaf and wrap lettuce to enclose filling. Serve immediately.
You will need:
Sweet & Spicy Sauce
A mild, sweet sauce made for dipping.