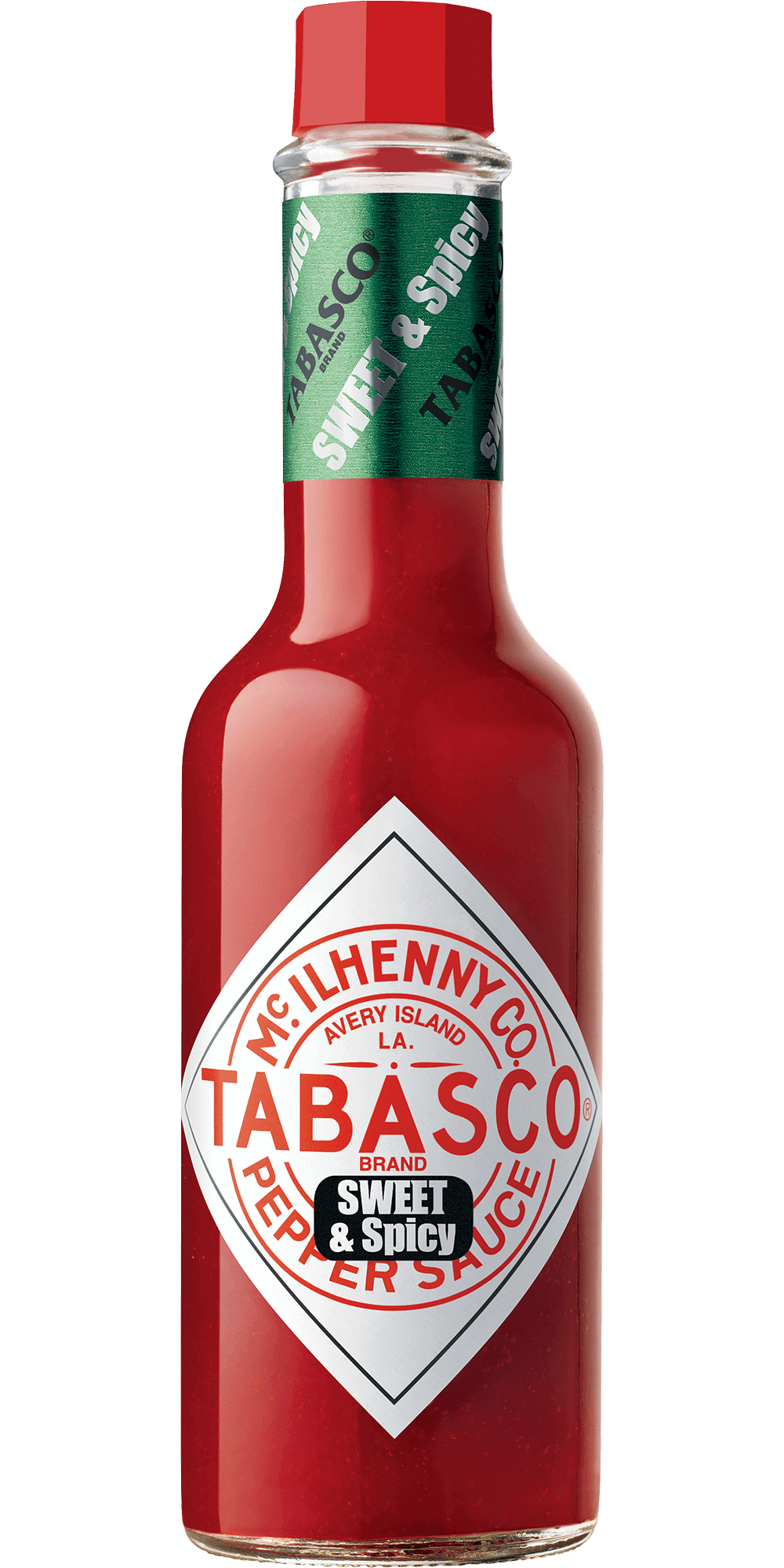 SWEET & Spicy Sauce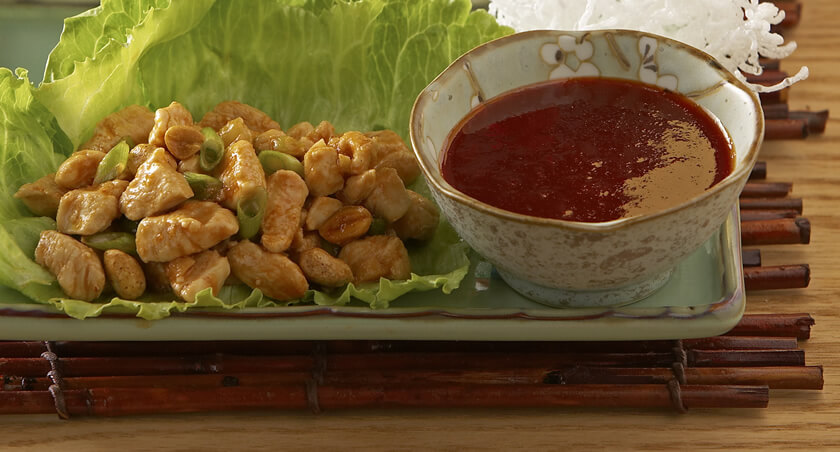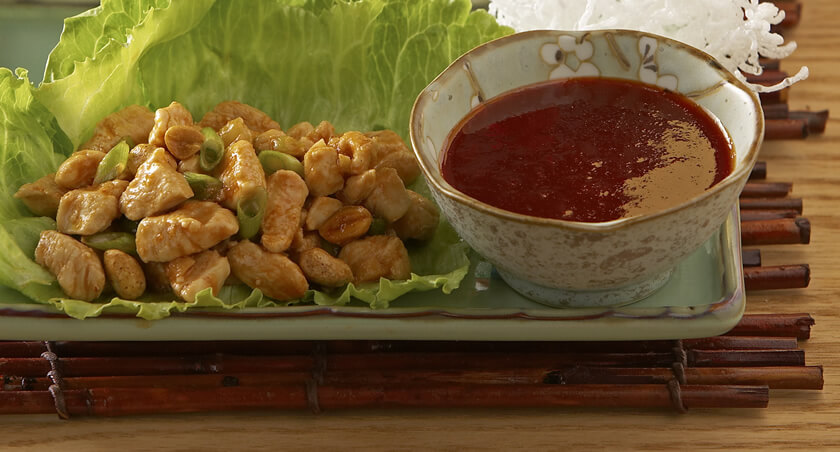 Ingredients
3 tablespoons
TABASCO® brand SWEET & Spicy Pepper Sauce
1 tablespoon sesame oil
1 clove garlic, minced
1 pound boneless, skinless chicken breasts, cut in 1/2-inch cubes
1 tablespoon soy sauce
1 (8-ounce) can water chestnuts, drained and chopped
3 green onions, chopped
1/3 cup dry roasted peanuts
1/2 head iceberg lettuce, separated into whole leaves
Preparation
Heat oil in a wok or a large skillet over high heat. Add garlic and cook 30 seconds. Add chicken and cook about 3 minutes or until no longer pink inside, stirring frequently.
Stir in TABASCO® SWEET & Spicy Sauce and soy sauce and stir-fry for 2 minutes. Add water chestnuts and cook 2 minutes. Add green onions and peanuts and cook 2 minutes more.
For each wrap, spoon a small amount of chicken mixture onto a lettuce leaf and wrap lettuce to enclose filling. Serve immediately.
You will need:
SWEET & Spicy Sauce
A mild, sweet sauce made for dipping.
Close Email Overlay
Want to be the first to know about new products?
We want to stay in touch! We'll send you the occasional email, but only with the important stuff.