Sweet & Spicy Pork Tenderloin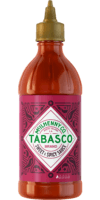 Sweet & Spicy Sauce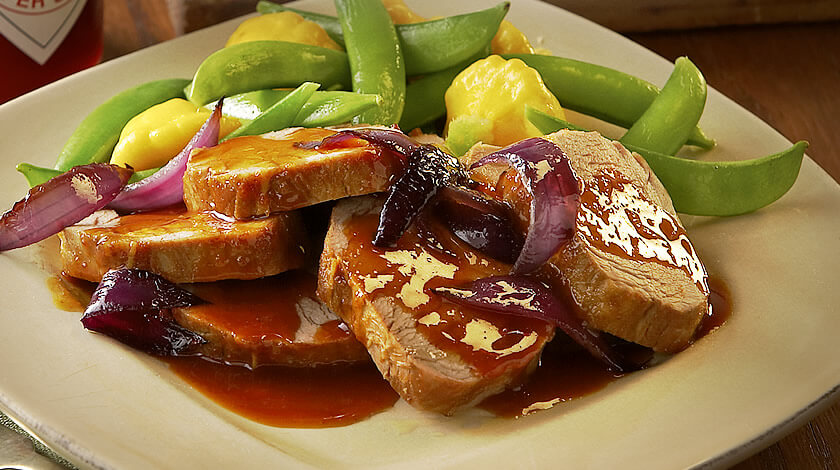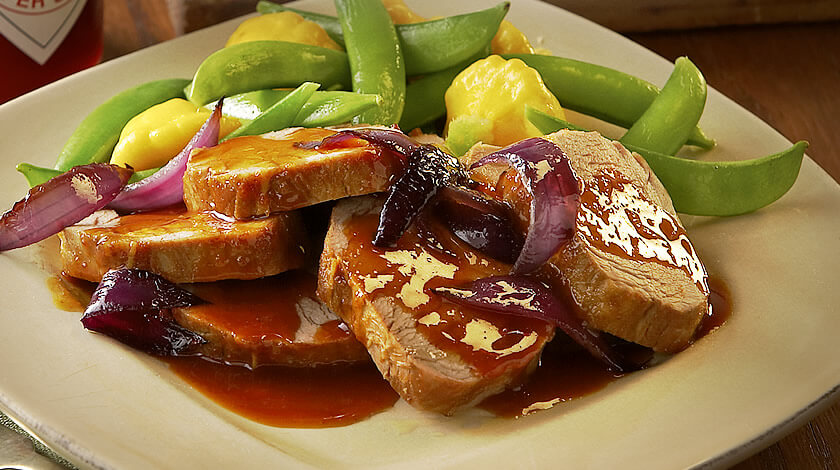 Ingredients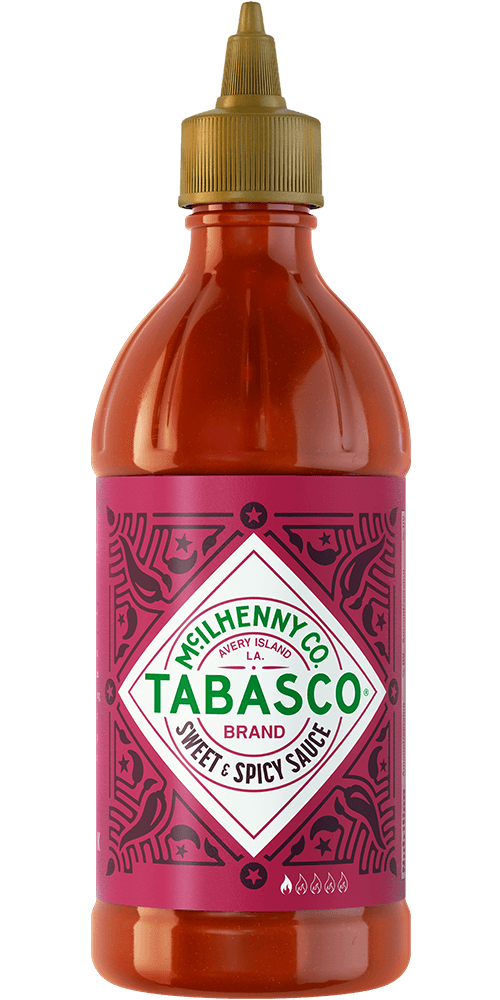 2 tablespoons
TABASCO® brand Sweet & Spicy Pepper Sauce
1 pound pork tenderloin
1/8 teaspoon salt
1 tablespoon olive oil
1 medium red onion, thinly sliced
1/4 cup plus 1 tablespoon dark rum, divided
1 cup beef broth
1/2 cup water
Preparation
Season pork with salt. Heat oil in an ovenproof skillet or small Dutch oven over medium-high heat. Place tenderloin in skillet and brown on all sides. Add onion and cook 3 minutes more, stirring onion and turning meat frequently.
Stir in 1/4 cup of the rum, broth, water, and TABASCO® SWEET & Spicy Sauce and bring to a boil. Cover skillet and transfer to a 350° oven; bake for 25 minutes.
Remove pork to a cutting board. Place skillet over high heat and bring sauce to a boil; cook until thick, about 7 minutes. Add the remaining 1 tablespoon rum and cook 1 minute longer. Slice pork and serve with sauce.
You will need:
Sweet & Spicy Sauce
A mild, sweet sauce made for dipping.