From Louisiana to NYC: Tips to Keep Your Tailgating Fumble-Free
A cold front and the Tigers on television—yep, summer has officially left the building. It's time to trade in my beach towels and guacamole for my folding chair and grilled meats. Let's get ready for tailgating season, baby!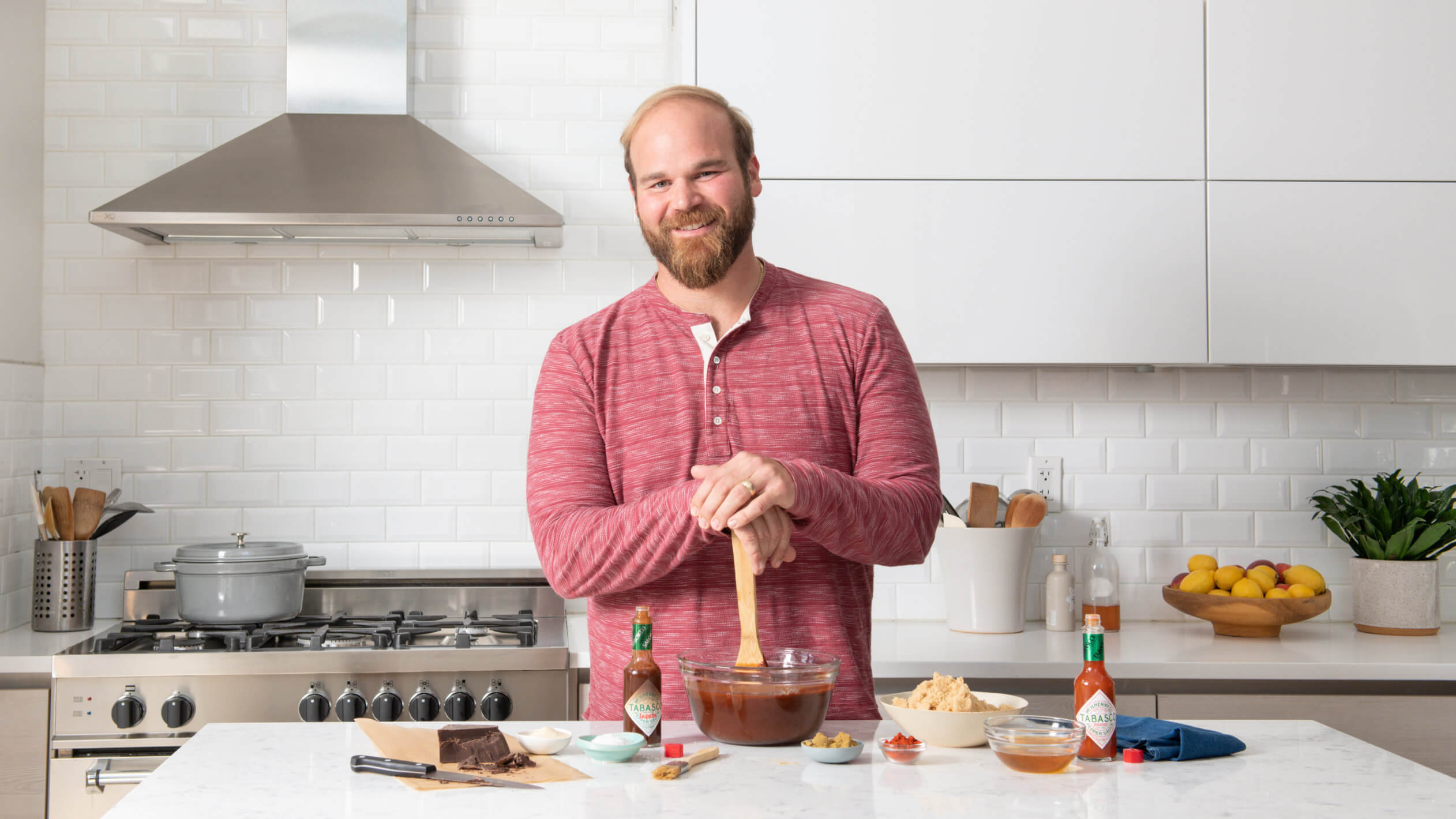 I was raised tailgating in Baton Rouge for LSU football games, but I've had to change my approach to the festivities now that I live in New York. These days, game day can be as simple as firing up my kettle, rubbing some ribs, and pouring myself a spicy Bloody Mary, spiked with TABASCO Sauce.
However, I have found a few Giants and Jets fan that I can share a grill and some laughs with outside of MetLife stadium. On special occasions, we smoke whole suckling pigs rubbed down in barbecue seasoning and TABASCO Chipotle Sauce. We've also made Cuban sandwiches with a mojo mayo made with TABASCO Sauce and grilled the sandwiches over coals. We've even made spicy chicken Pho when it was bitterly cold and snowy.
Sure, the warm familiar faces and undeniable tailgating culture of south Louisiana is truly remarkable. I miss gathering around huge kettles of jambalaya, gumbo and white beans. But, there is something special about tailgating in New York. Our tailgating crew isn't just from different cities, but different countries too! We've traded in jambalaya for paella, p'oboys for Cuban sandwiches, and gumbo for pho. Though I might be tailgating out of a parking lot in New Jersey these days, I still have a piece of home where ever I go with TABASCO Sauce.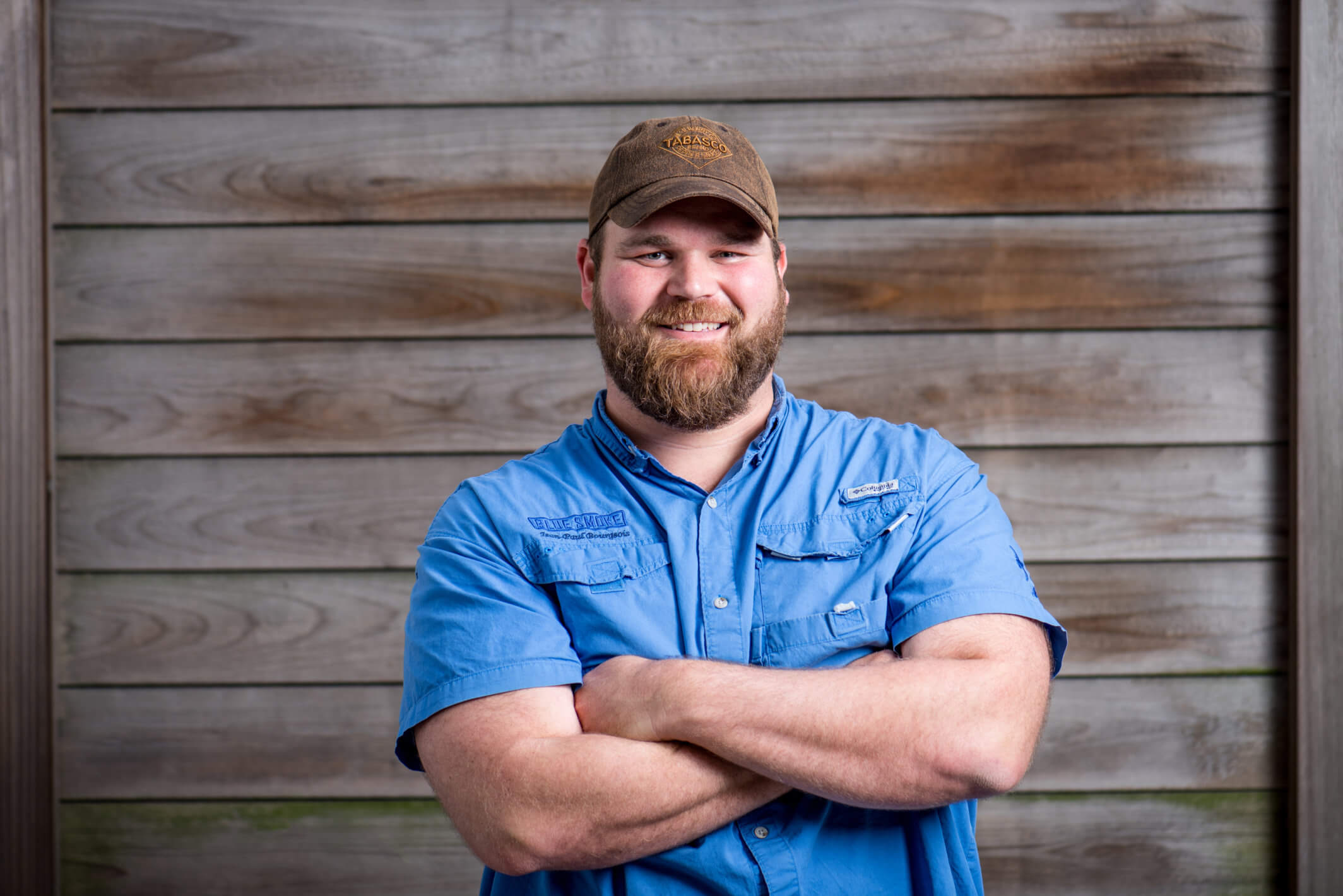 Since acclimating to a new region, I've picked up a few tips that might help you improve your tailgating experience regardless of where you are:
• Add TABASCO Sauce to honey for a quick and easy spicy honey to take your fried chicken, biscuits, and cornbread to the next level.
• Pack some foodservice gloves with the rest of your gear! Wearing gloves makes for an easy cleanup. Plus, it's often hard to find a spot in the parking lot to wash your hands.
• Marinate meats in TABASCO Sauce before grilling. It not only infuses proteins with flavor and heat, but the vinegar content also helps tenderize it.
• If your taste in drinks goes beyond beer, plan ahead and bring a flask of your preferred libation (my go-to is whiskey).
• Give your beer the michelada treatment! Just mix some TABASCO Sauce with lime juice and garnish the top of the can with the mixture.
Hope these tips come in handy. Happy tailgating!
Jean-Paul grew up in the small town of Thibodaux, Louisiana, and received his Bachelor's degree at John Folse Culinary Institute at Nicholls State University. In culinary school, Jean-Paul participated in an eye-opening exchange program with the Paul Bocuse Institute in Lyon, France. After completing his formal studies, he worked at Étoile restaurant at the Domaine Chandon winery in Napa before moving to San Francisco to help open EPIC Roasthouse as a sous chef under Chef Jan Birnbaum. In 2007, he moved to St. Thomas, where he served as sous chef at two local restaurants on the island.
In 2009, Jean-Paul moved to New York and joined the team at Maialino. Over four years, Jean-Paul was promoted several times and ultimately assumed the role of Chef de Cuisine of Gramercy Terrace at The Gramercy Park Hotel. In 2014, Jean-Paul became Executive Chef of Blue Smoke, overseeing both locations of Blue Smoke, Jazz Standard at Blue Smoke's Flatiron location, and Blue Smoke On The Road.