Avery Island 2018 Pepper Harvest Update
What's the best thing about fall? On Avery Island, the home of TABASCO® Sauce, it's the pepper harvest. Our peppers are the heart and soul of our sauce, and we take them very seriously. Each fall, ripe, red peppers, grown from the same seedstock that produced the very first bottle of TABASCO® Sauce in 1868, are hand-picked from the field.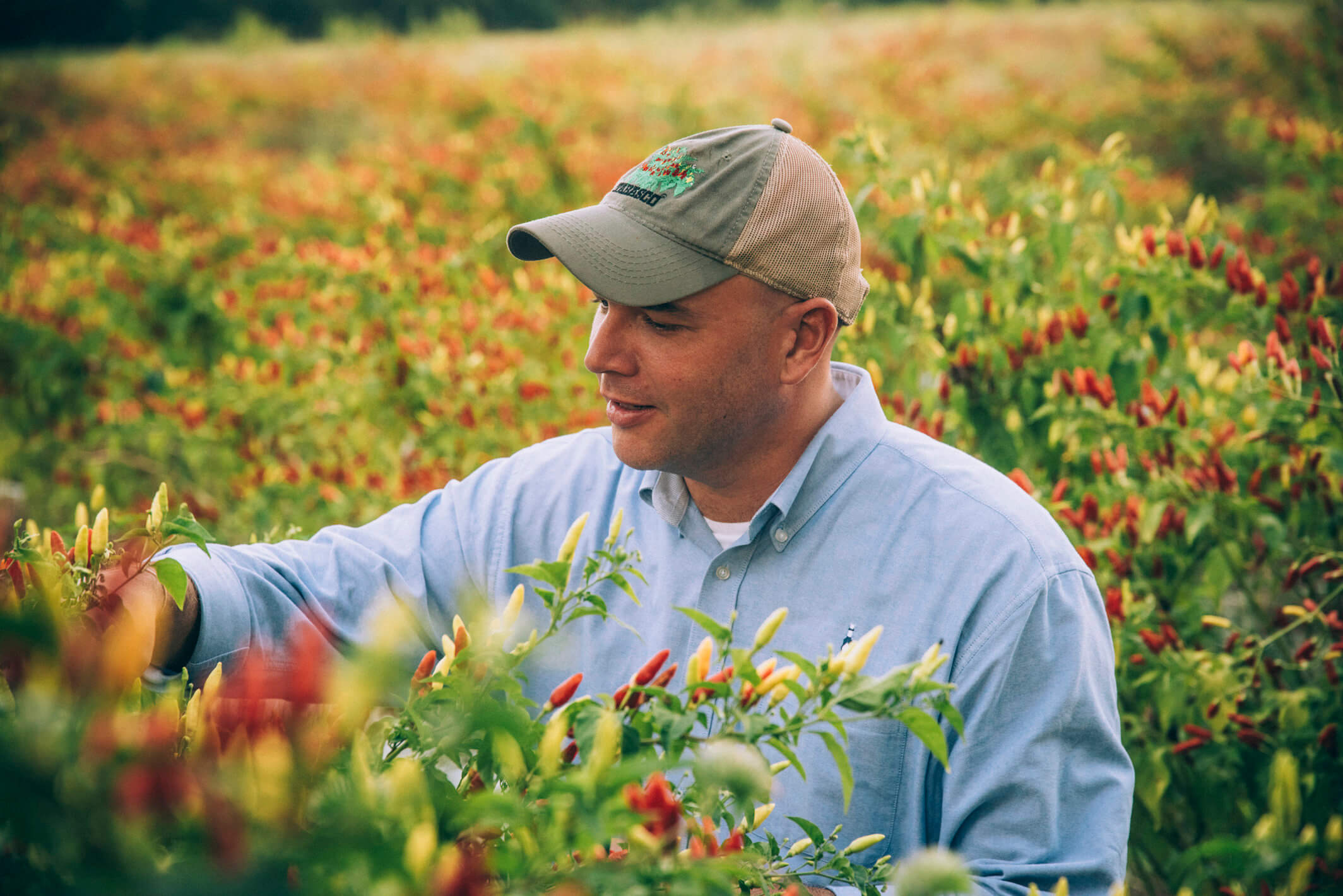 For the inaugural post on the TABASCO® Brand blog, we bring you a very special dispatch straight from our home base of Avery Island, Louisiana. John Simmons, senior manager of agriculture and sixth generation McIlhenny family member, took a bit of time out of his busy schedule to talk to us about this year's pepper harvest and the goings on at Avery Island. Read on to learn more about all things harvest from the team at McIlhenny Company.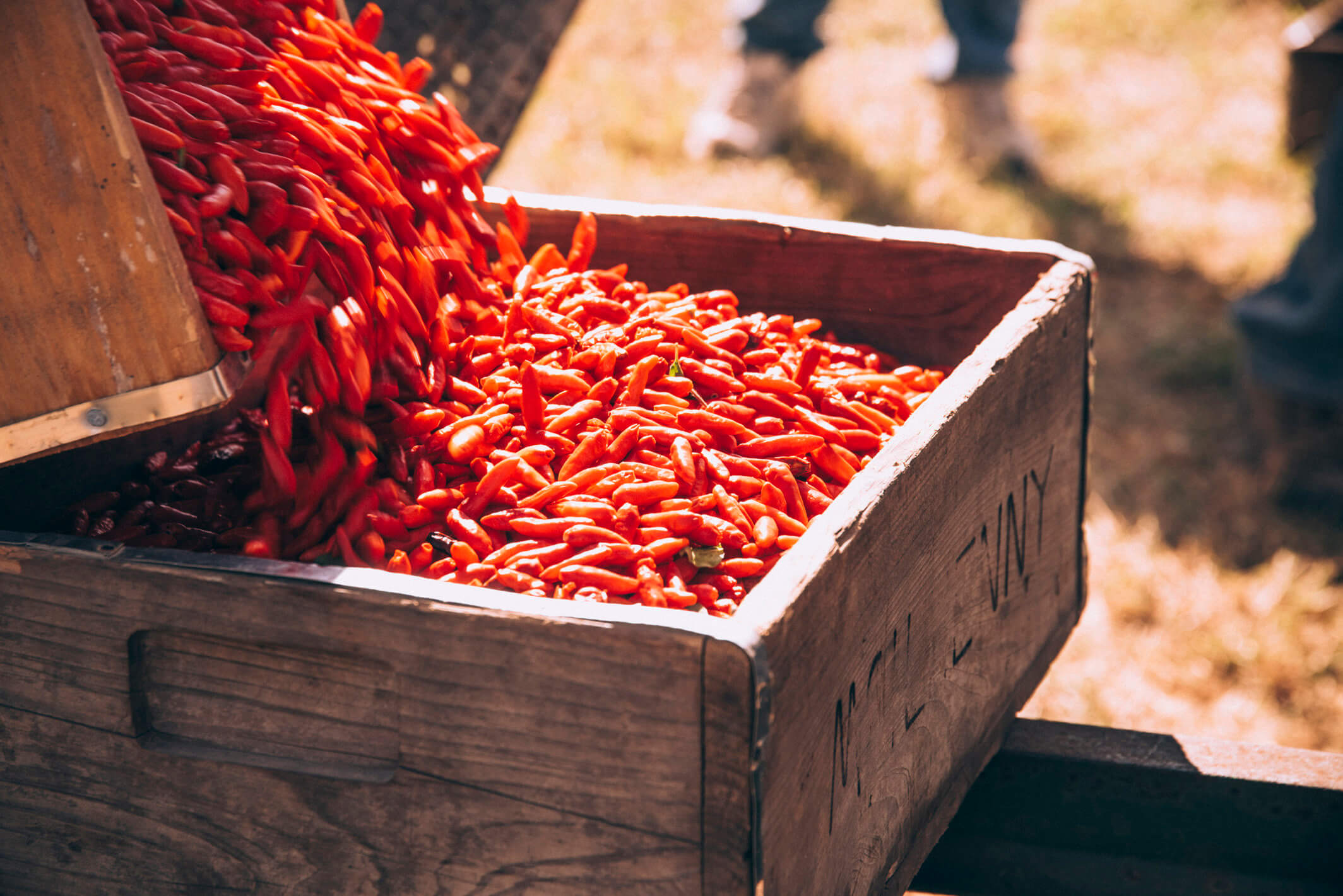 Q&A with John Simmons:
How has the 2018 growing season been so far for McIlhenny Company?
It's been a really good year so far. The last few years have been pretty wet and rainy, and generally we don't want it to be very wet. This year we've had a normal amount of rainfall, which has been really nice for us. The plants look great – really strong and healthy.
Harvest is happening now, but what happens on Avery Island before harvest starts?
In short, a lot! In early August, before harvest starts, we look for the strongest, healthiest plants, which we call mother plants, from which we will harvest seeds for next year's crop. We threw strings to mark mother plants on August 1st. The seeds extracted from these mother plants are then shipped to small farms around the world, many of which have been growing peppers for generations. These farmers help us to ensure a constant supply of peppers for year-round production.
Around this time, we also get together with the family, including my dad (CEO Tony Simmons) and uncle (EVP of International Sales and Marketing, Harold Osborn), to pick the pepper plants for our McIlhenny select seed. These plants are hand selected as the best of the best, to produce peppers for our Family Reserve Sauce. This year was particularly fun because a few of the younger family members that are working on the island this summer got to join in.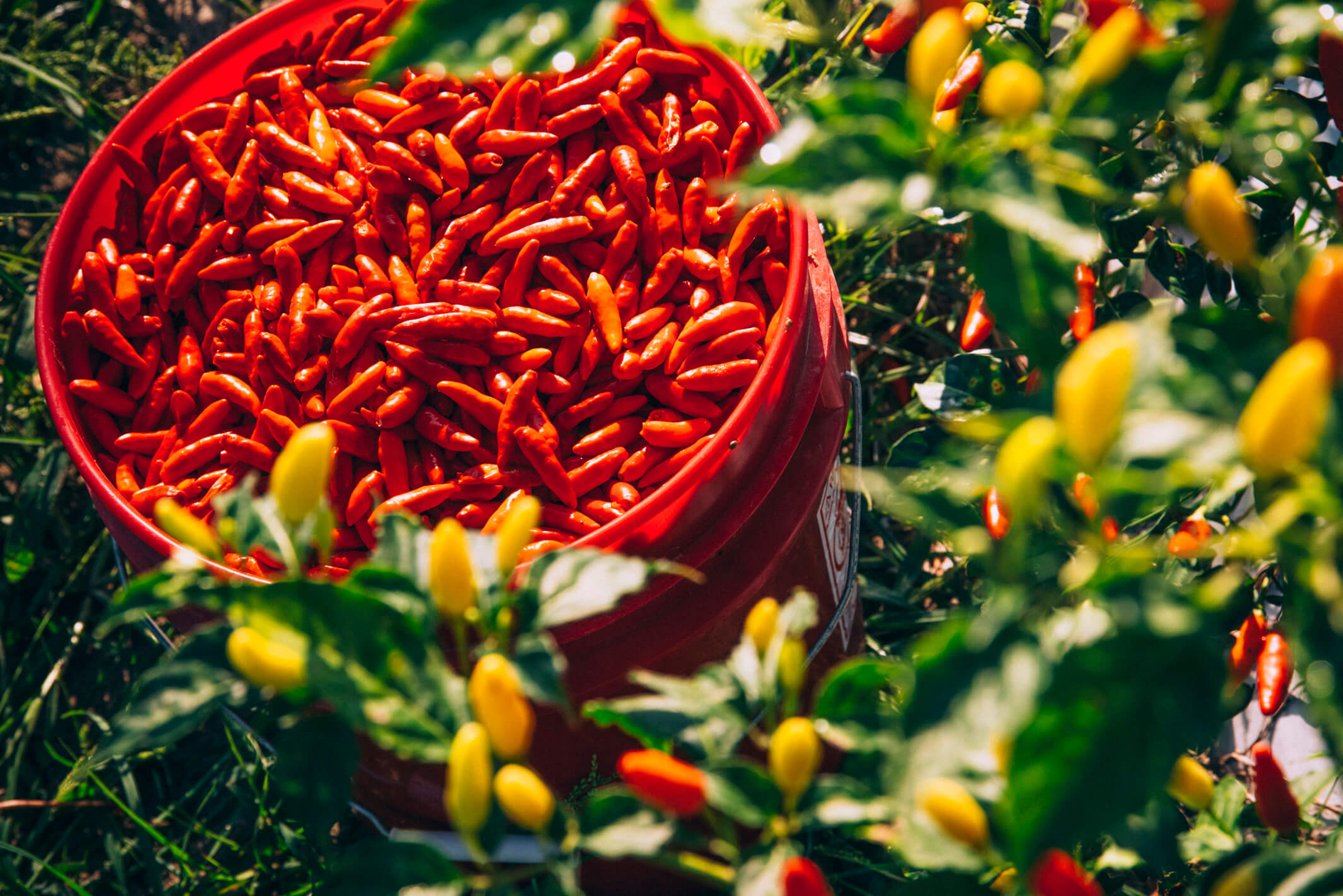 When did harvest kick off this year?
This year we started picking on August 13th. We'll usually pick all week for about two weeks, and then we give the plants a few weeks off to let more peppers ripen. Once ripe peppers are picked, they are immediately combined with salt and then crushed to form a pepper mash which is placed into white oak barrels for aging, so it's a really busy time.
We usually average about 50 people a day who come to the island from the surrounding areas to help us pick, which is just the right amount.
So, what's happening right now on Avery Island?
We just started picking again the Tuesday after Labor Day, so we're finishing up a couple weeks of harvest.
And what's next?
Every year we aim to be done with harvest by Thanksgiving. If we get a really cold snap with temperatures in the 40s at night, that will mean the end of harvest. So, we try to finish all our picking before that happens.
The pepper mash from this year's harvest will age in white oak barrels for three years to mellow and develop complexity of flavor. By 2021, it should be ready to become TABASCO® Sauce!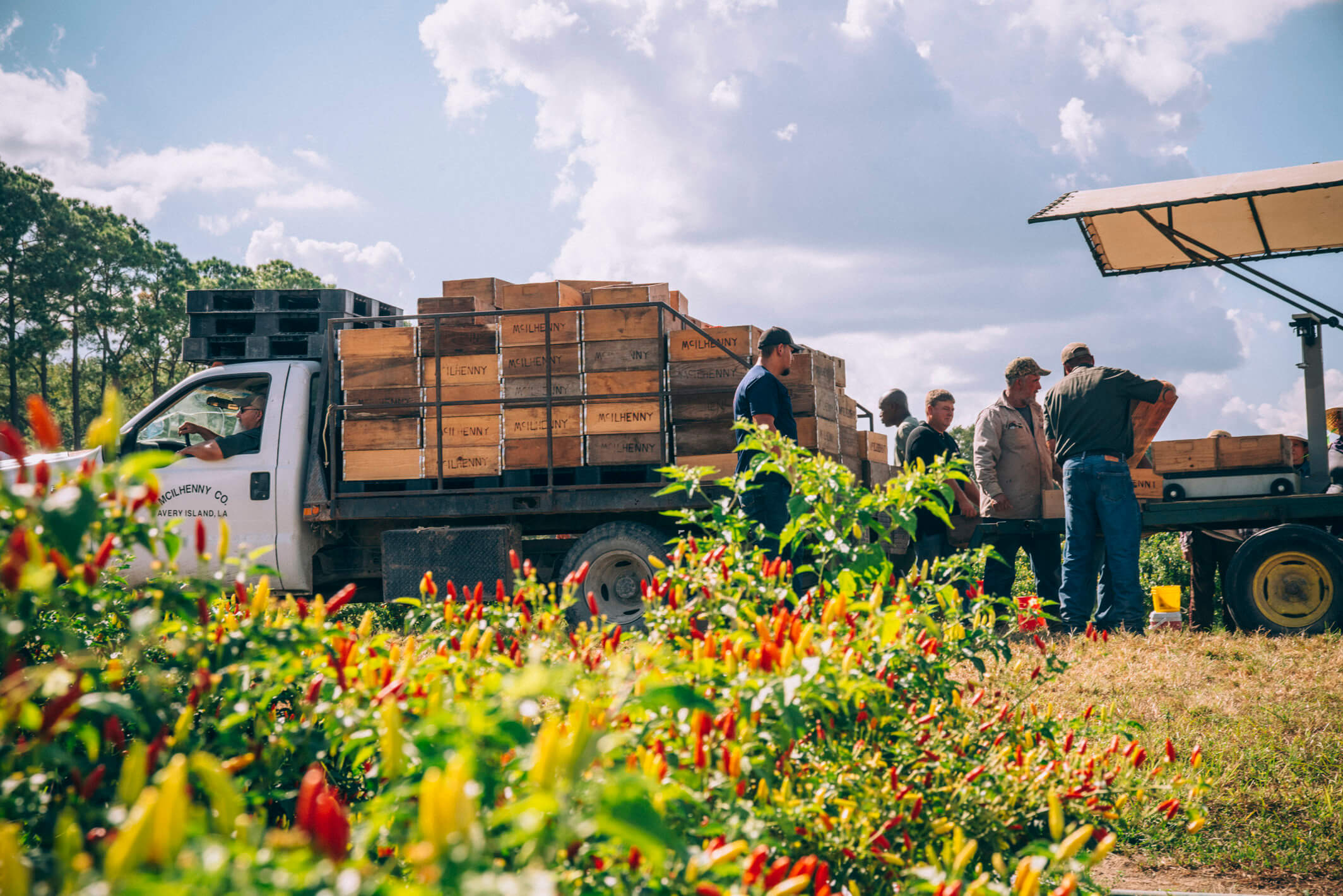 About John Simmons: John Simmons is Senior Manager of Agriculture for McIlhenny Company and a member of the sixth generation of the McIlhenny family involved in the production of TABASCO® Brand products.