Our Country Store Gift Guide
This holiday season, make gift-giving easy and give your loved ones what they really want—flavor to last them well into the new year and beyond. From limited-edition sauces to bold merch, our Country Store has a gift for everyone on your list. The grill master? We've got you covered. The foodie? Yep, them, too. The ultimate TABASCO® Sauce fan? Of course. Need we say more? Check out our holiday gift guide for some of our most enticing offers and enjoy free shipping on all orders that include gift sets through Friday, December 13, 2019.*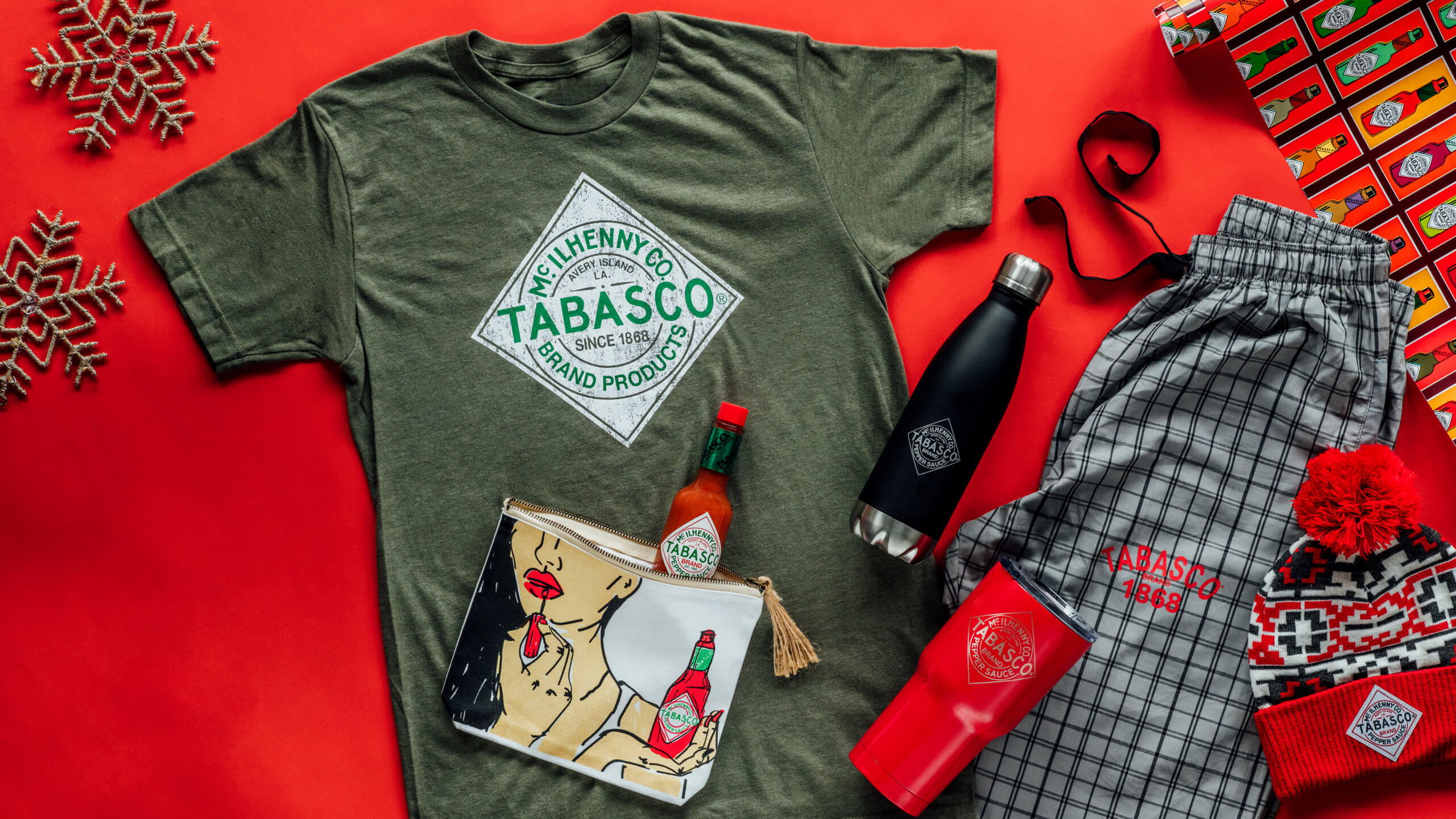 To have your items arrive by December 25, place your orders before December 12.
Happy Holidays!
TABASCO® Hard-to-Find Sauce Gift Set
On the hunt for hard-to-find flavor? You've come to the right place. With our TABASCO
®
Hard-to-Find Sauce Gift Set, you can give the gift of exceptional taste to anyone on your list. Ranging from sweet and mild to bold and blazin', this collection is packed with a selection of our most savored and sought-after sauces, including TABASCO
®
Scorpion Sauce, Family Reserve Sauce, Sriracha Sauce and SWEET & Spicy Sauce. Is your mouth watering yet?
Grill Master Gift Set This is the perfect gift for the outdoor cook in your life. Each Grill Master Gift Set includes special TABASCO®-branded gear that will add plenty of flavor to their next cookout.   
TABASCO® Flavor Fanatic Gift Set Do you know someone who's frequently looking to add to their collection of hot sauces? The TABASCO® Flavor Fanatic Gift Set is packed with a full suite of TABASCO® Pepper Sauces, goodies, gear and more. 
TABASCO® Personalized Gallons For the person who puts TABASCO® Sauce on ev-er-y-thing, our TABASCO® Sauce Gallons will ensure that they're well-stocked for the foreseeable future. Better yet, you can personalize the gallon with their name to add a personal touch. Nothing says "I'm a TABASCO® lover" like one of these glass jugs sitting on your kitchen counter!
*Note: Shipping discount automatically applied during checkout. Offer applies to domestic ground shipping to the contiguous U.S. only. Offers do not apply to tax, gift cards or past purchases. Not valid with any additional offers or discounts. Some items may not be available to ship to California.
TABASCO® Hard-to-Find Sauce Gift Set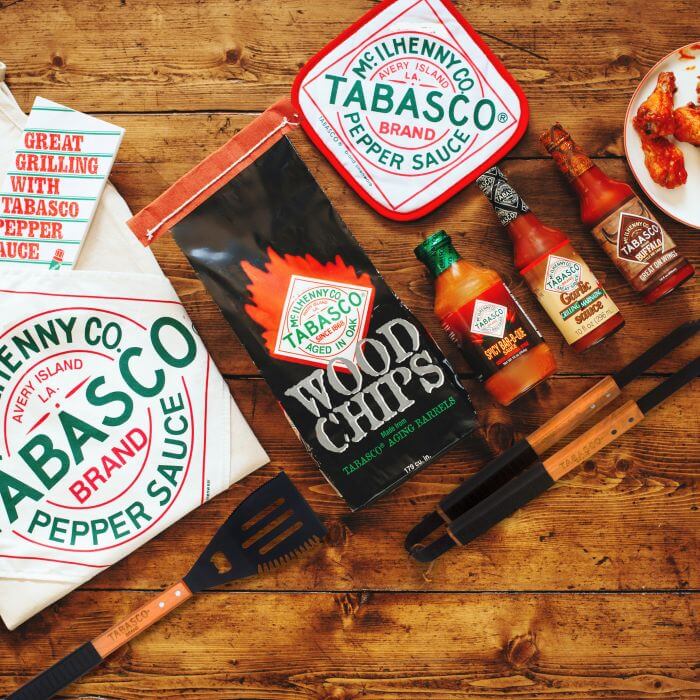 Grill Master Gift Set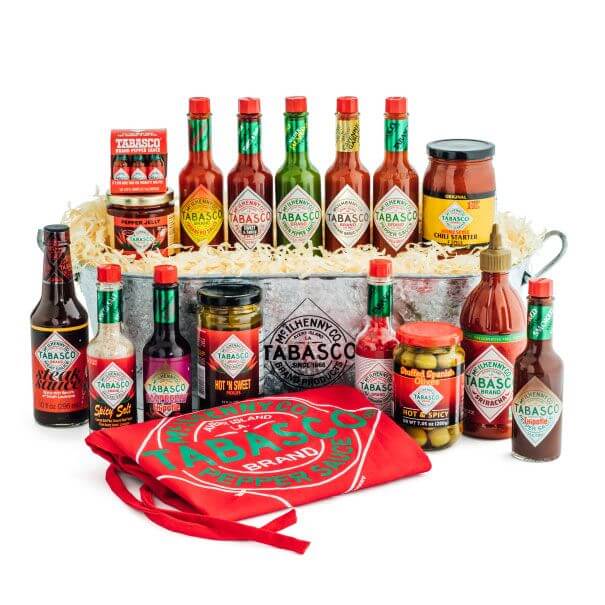 TABASCO® Flavor Fanatic Gift Set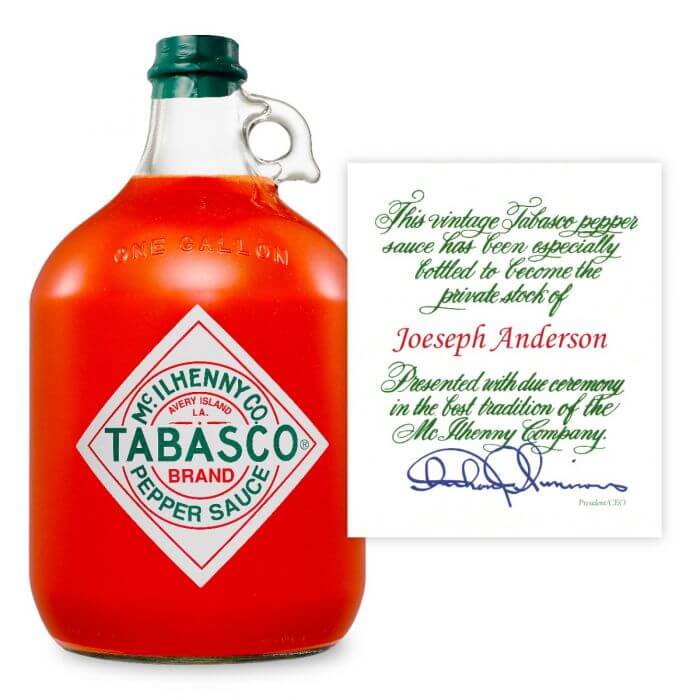 TABASCO® Personalized Gallons