Our Rarer Hot Sauces & Where to Find Them
You're likely very familiar with TABASCO® Brand Pepper Sauce, which is sold in 195 countries and territories and can be found in restaurants and bars around the world. However, there are a few of our lesser-known hot sauces with cult followings that you should seek out if you're craving a new flavor experience or hoping to expand your collection.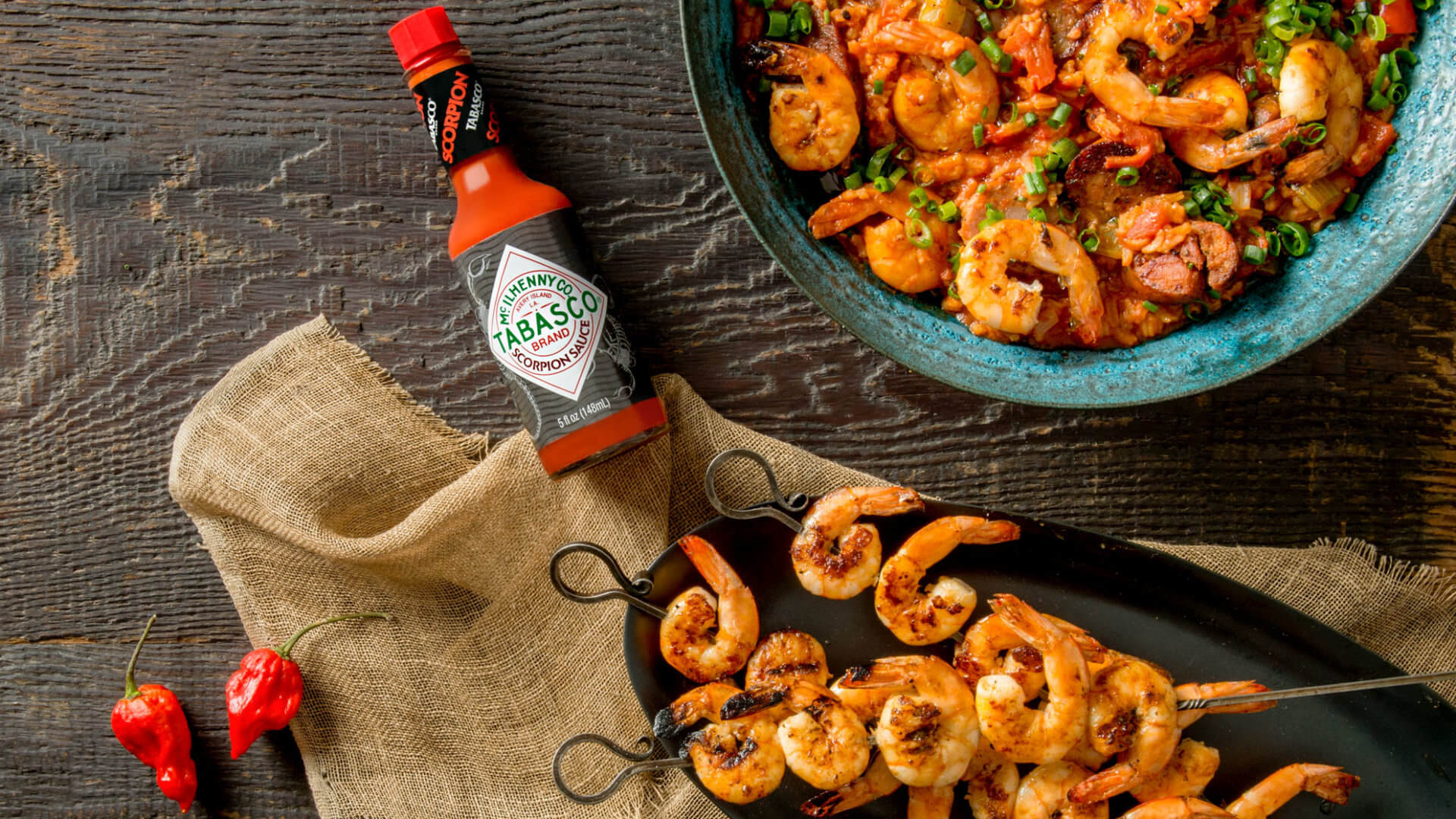 Luckily, while these sauces may be difficult to track down in the wild, they're all available in our online Country Store. Here's a roundup of some hot sauces that should be on your radar if they aren't already:
Looking for a hot sauce with intense heat? This sauce–made from a combination of scorpion peppers blended with guava, pineapple and a dash of TABASCO® Sauce–is tangy in flavor with untamed heat and a touch of Caribbean sweetness. In addition to the online Country Store, TABASCO® Scorpion Sauce is now available at select Kroger stores in the United States.
This exclusive hot sauce was once reserved for only the McIlhenny family and close friends, but now you can enjoy this flavor any time! TABASCO® Family Reserve Sauce is made from special, hand-selected peppers and Avery Island salt. The unique pepper mash is aged for up to eight years in white oak barrels–much longer than the three-year aging process for TABASCO® Original Red Sauce–and blended with white wine vinegar.
TABASCO® Sriracha Sauce is our take on a Thai classic. Made from sweet chilis and garlic, this sauce captures the spirit of the Southeast Asian recipe. The sauce also features barrel-aged red peppers, a signature element of McIlhenny Company's unparalleled craftsmanship. The resulting sauce is thick, rich and preservative-free.
TABASCO® SWEET & Spicy is our mildest hot sauce offering, and it's great as a dip, a glaze for grilling meats or a base ingredient in a salad dressing. Of course, it's also fantastic splashed on top of your favorite foods.
TABASCO® Roasted Red Pepper Sauce
TABASCO® Roasted Red Pepper Sauce is made with red peppers–slow roasted over open fire–combined with garlic, onions, basil and balsamic vinegar. The result is a rich, smoky hot sauce perfect with grilled meats, seafood, soups and much more.
TABASCO® Raspberry Chipotle Sauce
Our TABASCO® Raspberry Chipotle Sauce is blended with a vibrant raspberry puree to make a sweet and smoky hot sauce that goes great with beef, fish or fowl. It is also a fantastic vinaigrette ingredient for salads!
TABASCO® Hard-to-Find Hot Sauce Gift Set
Not sure what sauce to get first from this list? Our Hard-to-Find Hot Sauce Gift Set is a great place to start. It comes with TABASCO® SWEET & Spicy Sauce, TABASCO® Sriracha Sauce, TABASCO® Scorpion Sauce and TABASCO® Family Reserve Sauce so you can enjoy all these rare flavors in one convenient package.