Spiced Pumpkin Soup
by Kitty Coles
Habanero Sauce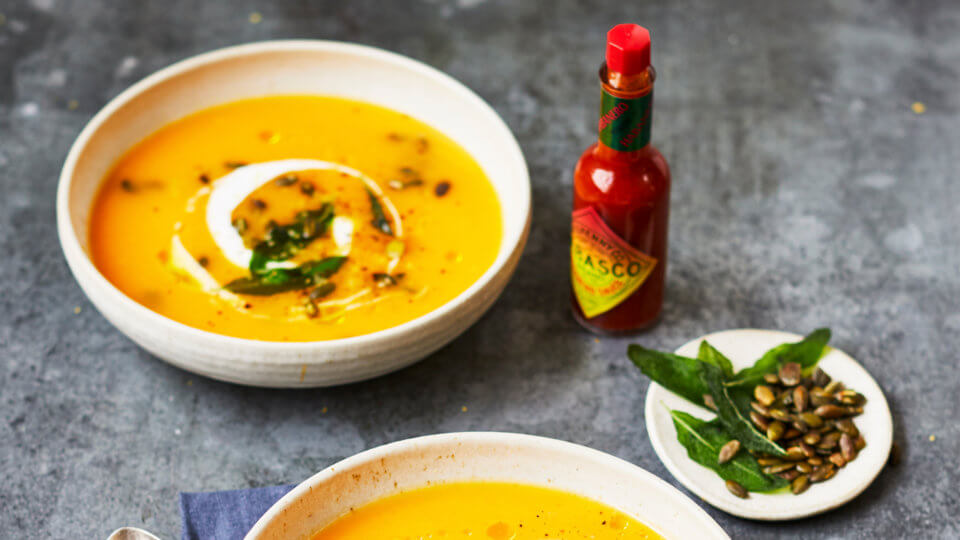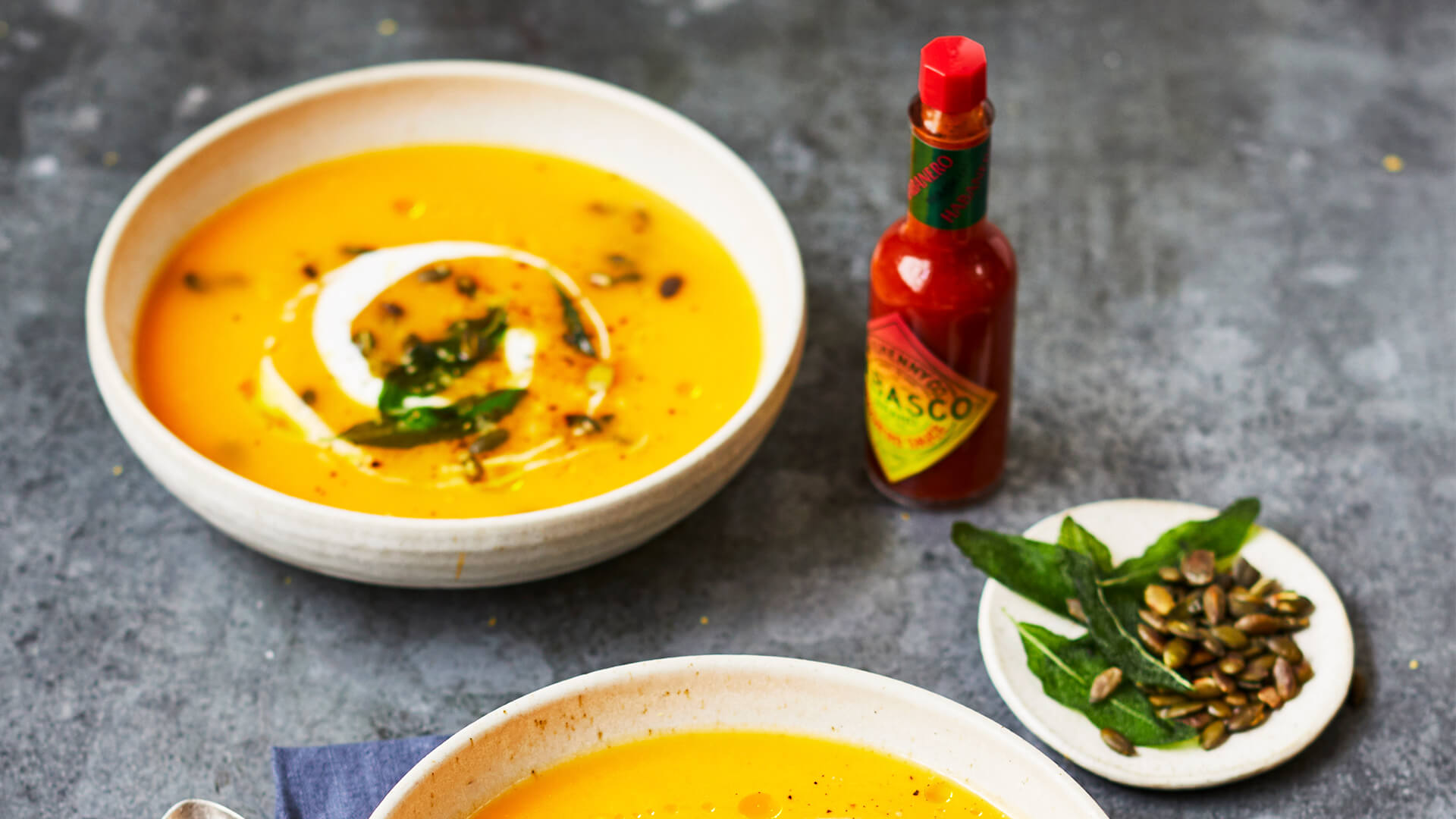 Ingredients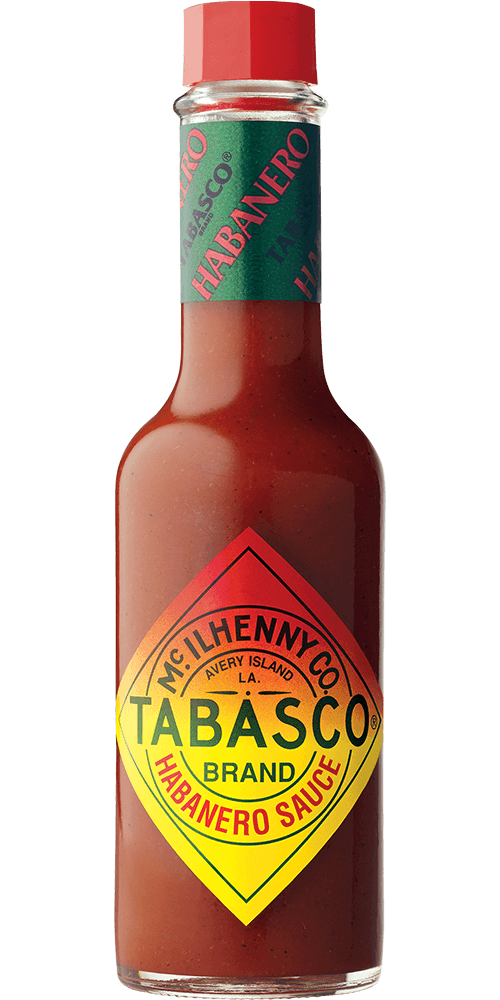 2 tsp
TABASCO® Habanero Sauce
4 tbsp olive oil
2 onions, finely chopped
4 cloves garlic, chopped
2-inch piece fresh ginger, peeled and chopped
4 sticks of celery, chopped
2 carrots, peeled and chopped
4 tbsp olive oil
4.4 lb pumpkin, deseeded and cut in to 1-inch chunks
6 1/3 cups chicken or vegetable stock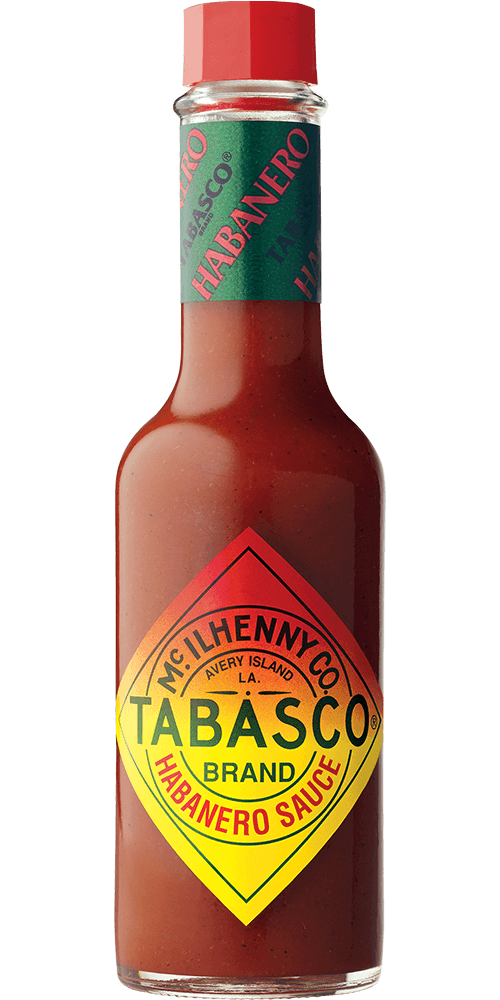 A few extra dashes of
TABASCO® Habanero Sauce
Handful of pumpkin seeds
8 sage leaves
3.5 fl. oz yogurt
Extra virgin olive oil
Preparation
Heat 2 tbsp olive oil in a large saucepan over a medium heat and add the onion, carrot, garlic, ginger and celery and cook for 10 minutes, or until soft
Now add the pumpkin, TABASCO® Habanero Sauce and stock to the pan along with a good pinch of salt and black pepper. Bring to the boil and then simmer for 30 minutes
When the pumpkin is cooked and tender, blitz the soup with a hand blender until smooth
In a small frying pan, toast the pumpkin seeds for a few minutes on a high heat and then remove from the pan
Now add the remaining 2 tbsp oil to the same frying pan and fry the sage leaves for a minute until crispy. Then set aside on some kitchen paper
Divide the soup between bowls and add a dollop of yogurt to each, then sprinkle with toasted pumpkin seeds, crispy sage leaves and little extra virgin olive oil. Add extra TABASCO® Habanero Sauce to taste!
You will need:
Habanero Sauce
Our hottest sauce. A fruity, jamaican style blend.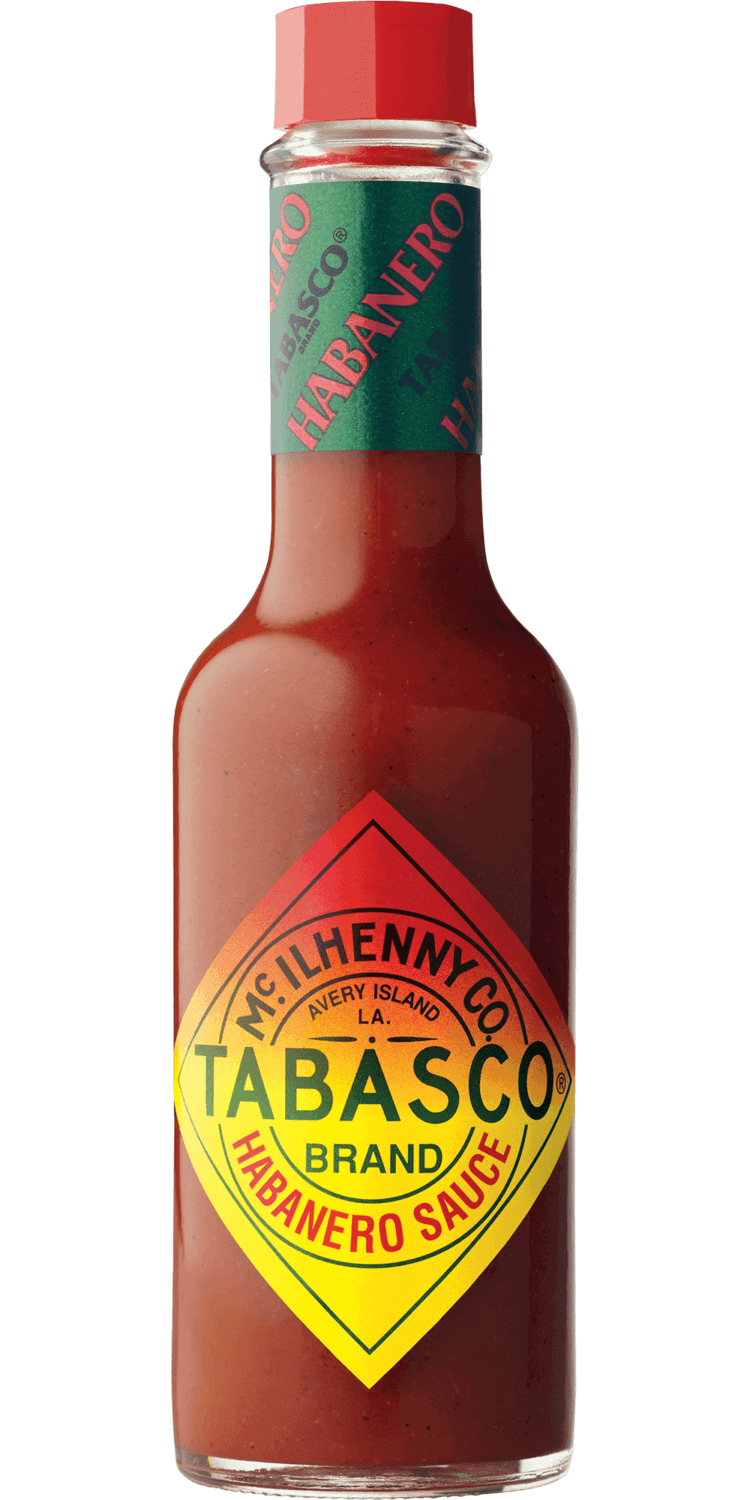 Close Email Overlay
Want to be the first to know about new products?
We want to stay in touch! We'll send you the occasional email, but only with the important stuff.