Smoke & Smolder Baked Beans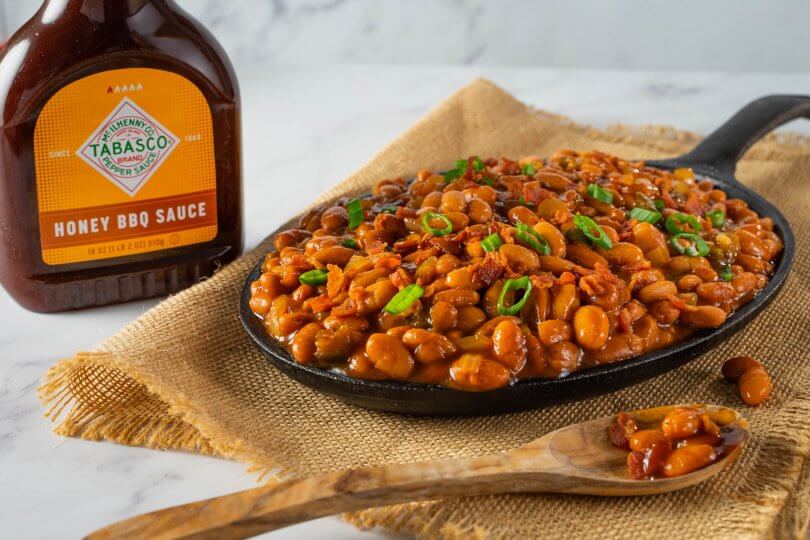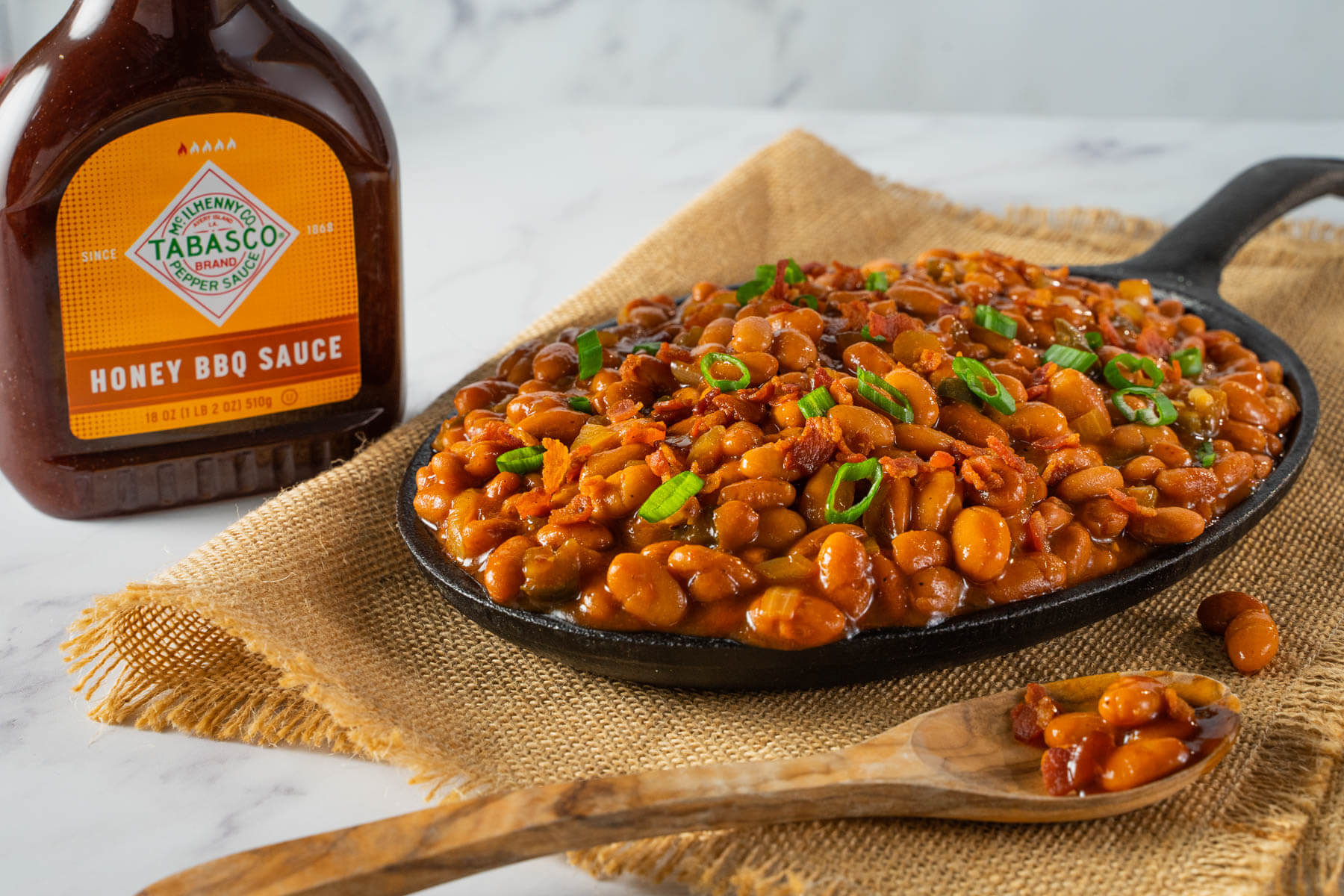 Ingredients
6 slices thick-cut bacon, cut into 1/4" pieces
2 cups yellow onion, peeled, small dice
1/2 cup jalapeno pepper, seeds removed, chopped fine
3/4 cup TABASCO® Honey BBQ Sauce
1 cup beef stock, low sodium
2 - 27 ounce cans pinto beans, drained & rinsed
1 tbsp green onion, sliced
Preparation
Add raw chopped bacon pieces to a large pot over low-medium heat and cook until bacon is golden brown and crispy, stirring frequently (about 10-12 minutes).
Remove bacon bits from the pan and add remaining ingredients except sliced green onions.
Stir to combine and bring to a light simmer for 15 minutes, stirring frequently.
Transfer to a large serving bowl or platter and sprinkle with sliced green onions and crispy bacon bits.
Serve immediately or keep warm for up to 4 hours.