Pepper Jelly & Cream Cheese Spread
The perfect appetizer – TABASCO® Pepper Jelly on top of cream cheese, served with crackers. A recipe that is delicious and easy for the holidays.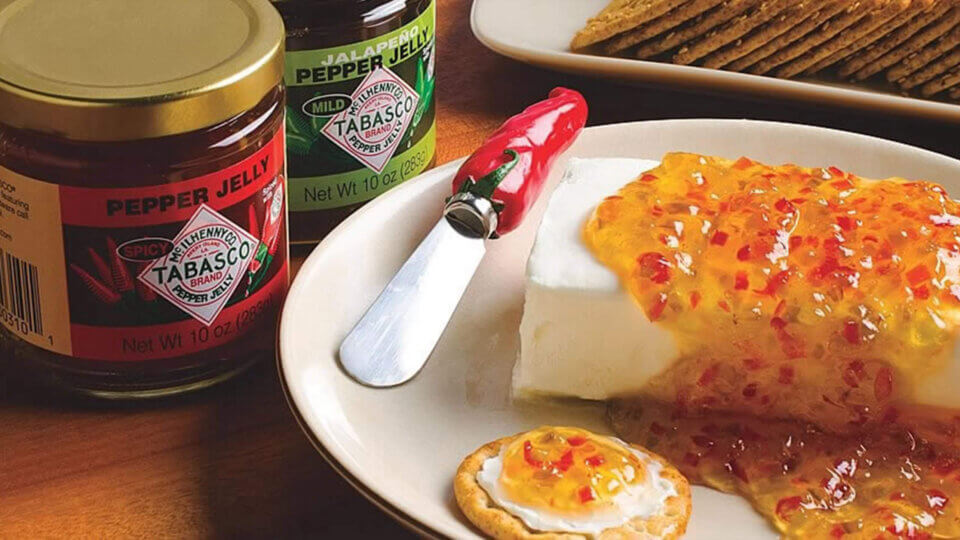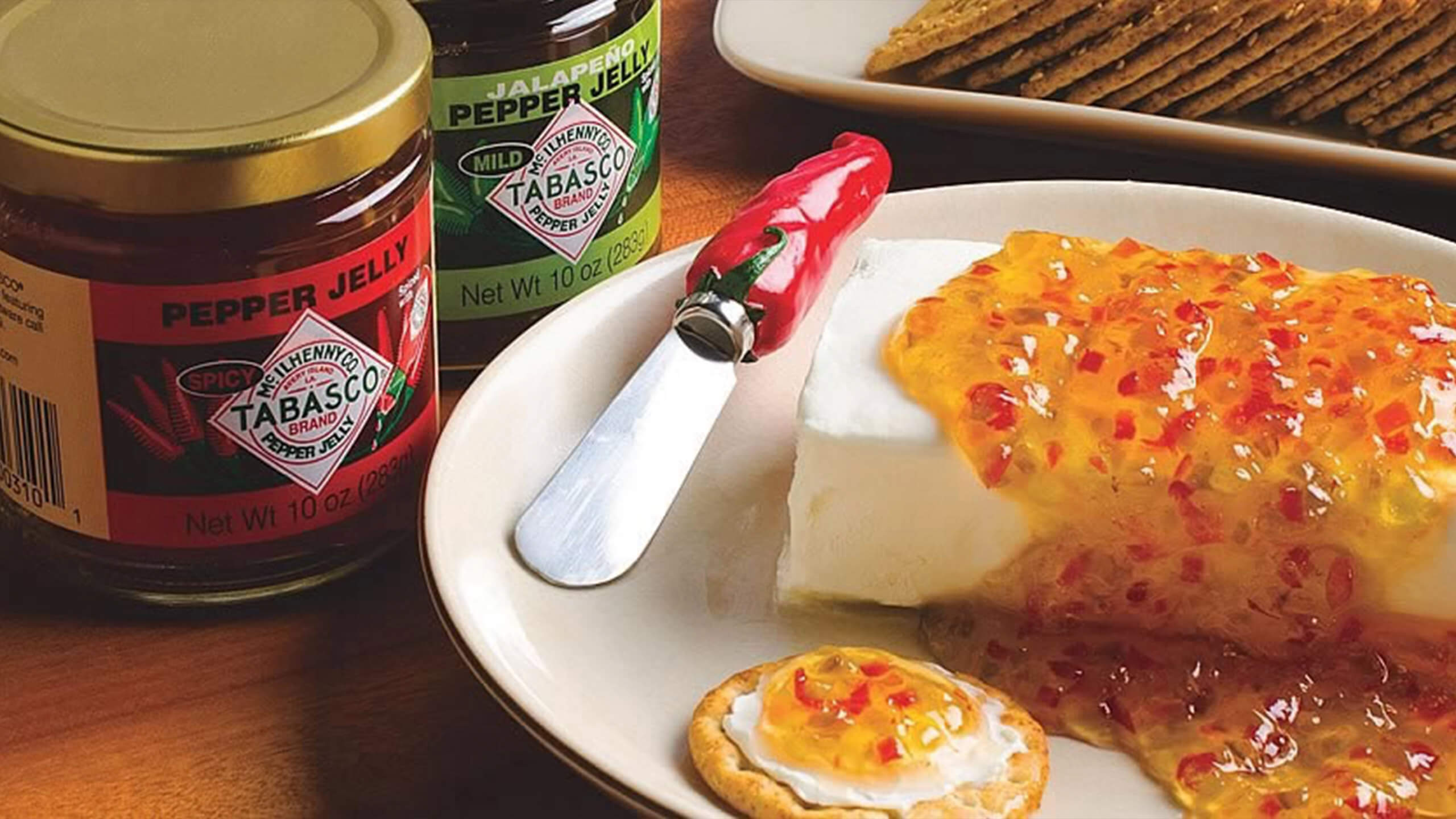 Entertaining Tip
Set the table with our Pepper Jelly Gift Set sold on our Country Store.
Ingredients
1 (8-ounce) package cream cheese
1 jar TABASCO® brand Original Spicy Pepper Jelly or Mild Jalapeño Pepper Jelly
Preparation
Place block of cream cheese on serving plate and pour TABASCO® Pepper Jelly over cream cheese. Serve as a spread for bagels or crackers.