Pepper Jelly & Cream Cheese Spread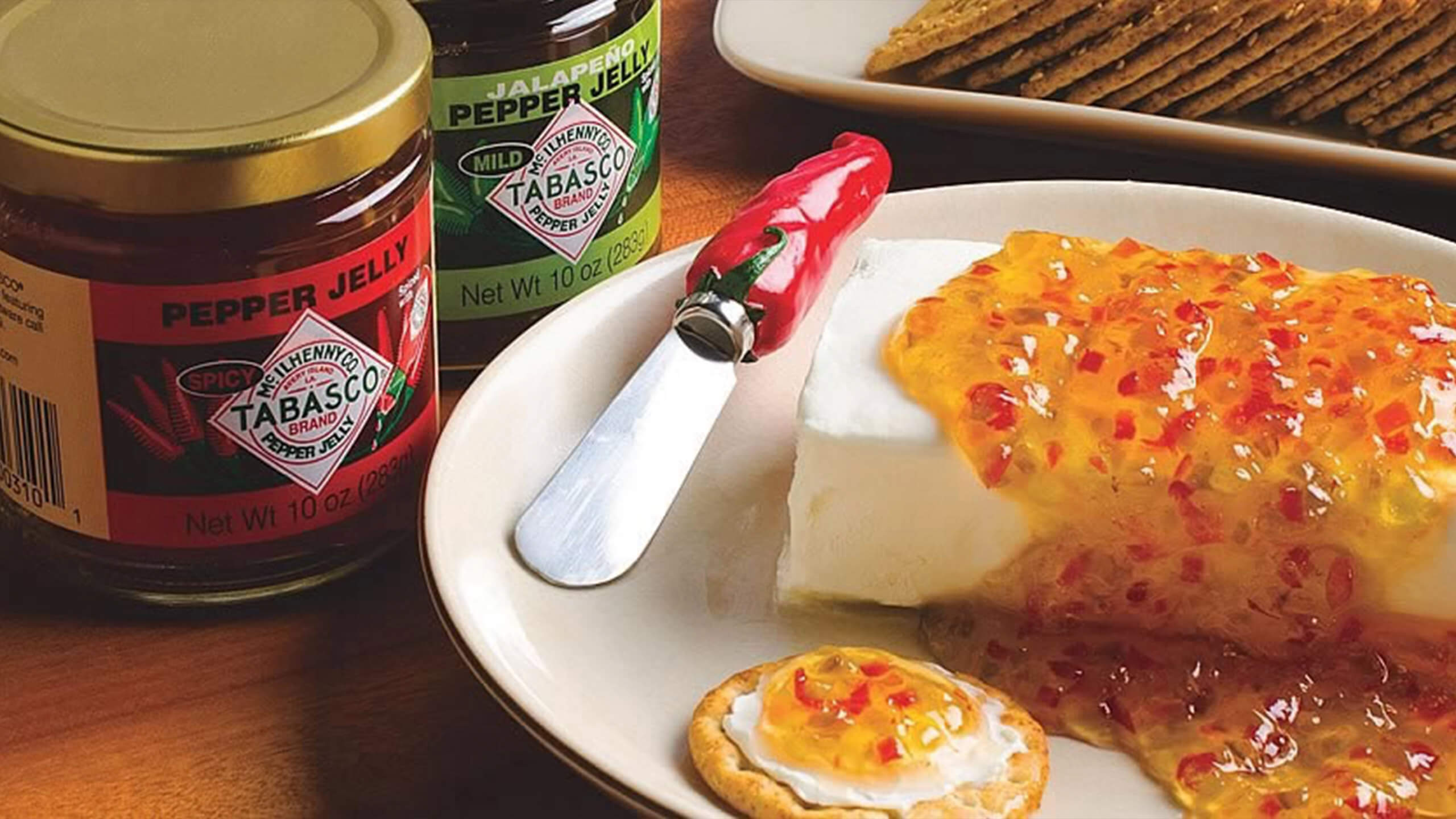 Entertaining Tip
Set the table with our Pepper Jelly Gift Set sold on our Country Store.
Ingredients
1 (8-ounce) package cream cheese
1 jar TABASCO® brand Original Spicy Pepper Jelly or Mild Jalapeño Pepper Jelly
Preparation
Place block of cream cheese on serving plate and pour TABASCO® Pepper Jelly over cream cheese. Serve as a spread for bagels or crackers.
Close Email Overlay
Want to be the first to know about new products?
We want to stay in touch! We'll send you the occasional email, but only with the important stuff.