Jalapeño Mesquite Chicken Kebabs
A hot-take on traditional kebabs, these
TABASCO® Jalapeño Mesquite
Chicken Kebabs are perfectly balanced with bright and tangy notes.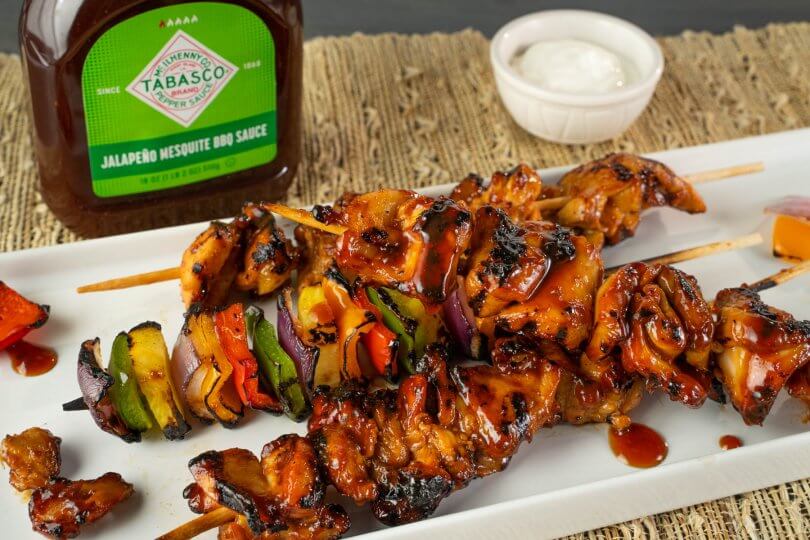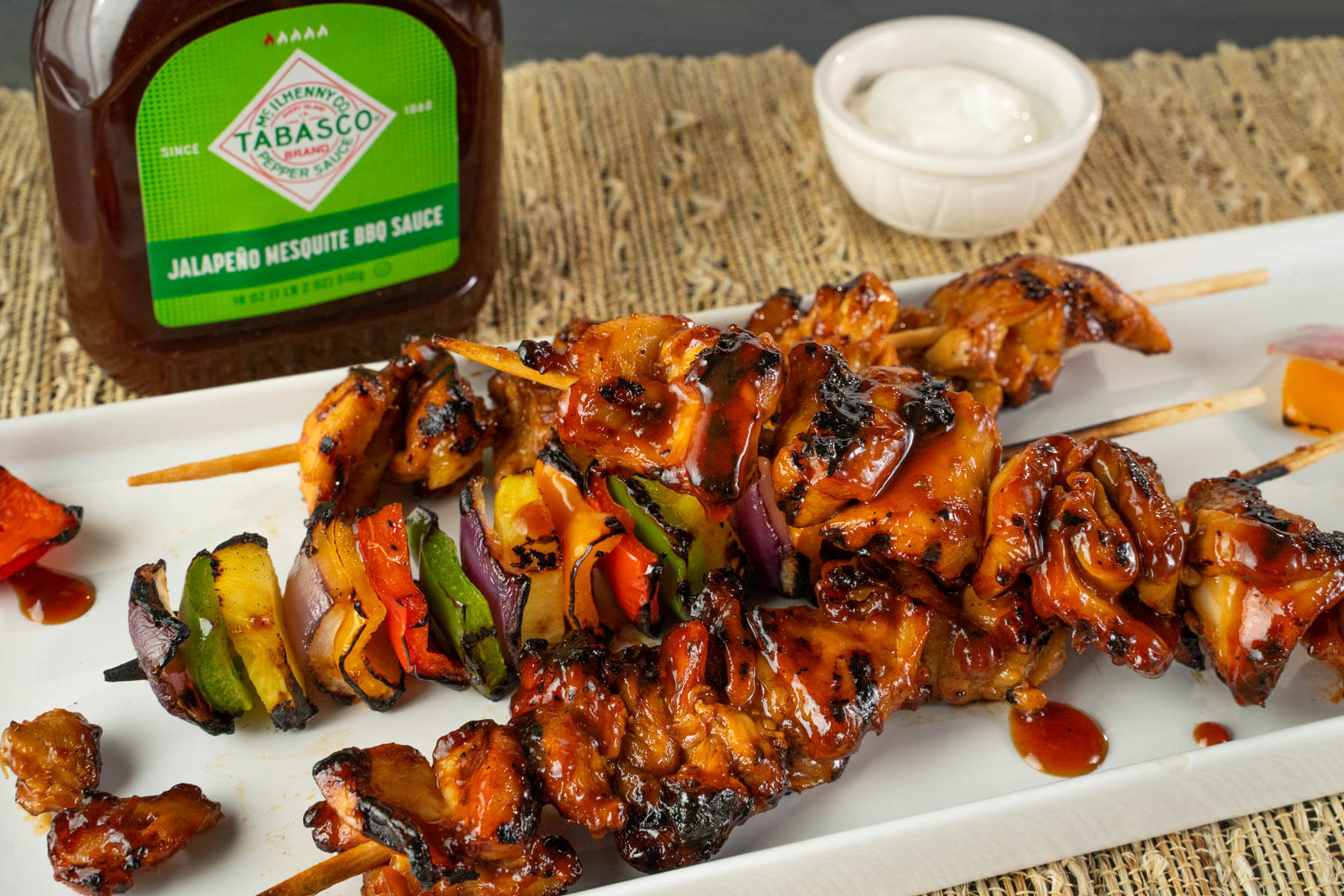 Ingredients
8 each 8-10 wooden skewers
1 pound chicken thighs, boneless, skinless, cut into 1/2" pieces
1/2 cup TABASCO® Jalapeño Mesquite BBQ Sauce, divided in half
1 tsp Kosher salt
1 cup red onion, peeled, 1/2" dice
4 each assorted bell peppers, large, seeded, 1/2" dice
1 cup pineapple, peeled, cored, quartered, sliced into 1/4" slices
2 ounces sour cream
Preparation
Combine cut chicken thighs with ¼ cup of TABASCO® Jalapeño Mesquite BBQ Sauce and salt. Set aside covered for 15 minutes or marinate under refrigeration for up to 24 hours.
Assemble vegetables and pineapple skewers as desired.
Evenly distribute marinated chicken thighs across remaining skewers.
Preheat a grill.
Place kebabs on grill cook for 3 minutes on each side and brush with remaining ¼ cup TABASCO® Jalapeño Mesquite BBQ Sauce after flipping. Remove from grill once an internal temperature of 165°F is reached.
Arrange cooked kebabs on selected platter and serve immediately with a side of sour cream.