Grilled Watermelon Steaks with Avocado, Corn & Feta
Jeanine Donofrio, @LoveandLemons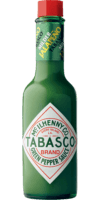 Green Jalapeño Sauce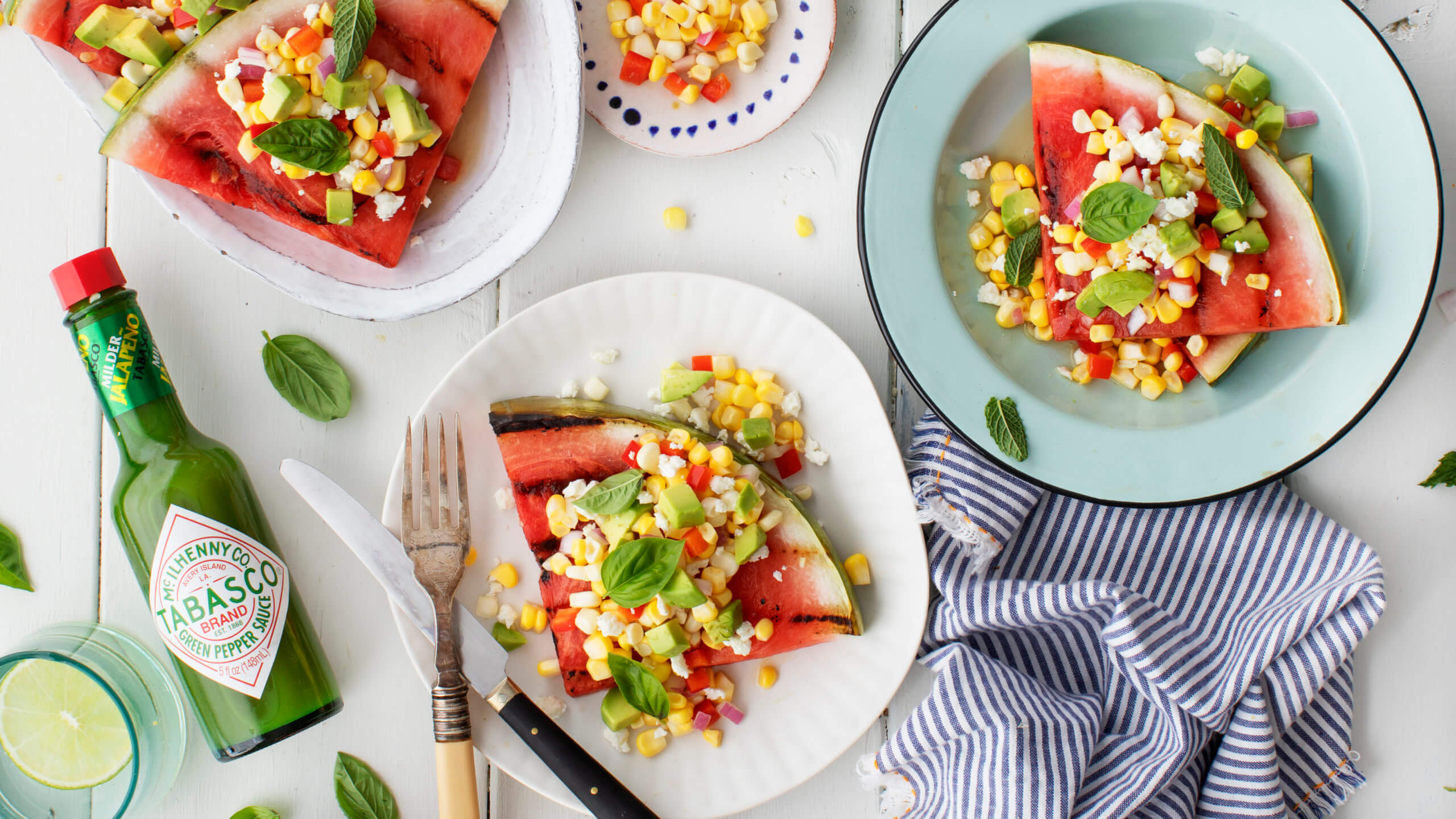 Ingredients
4 teaspoons
TABASCO® Green Jalapeño Sauce
1 ½ cups raw corn kernels
½ cup diced red onion
½ cup diced red bell pepper
1 garlic clove, minced
Heaping 1/4 teaspoon sea salt
6 watermelon wedges
Cooking spray, for the grill
½ cup crumbled feta cheese
1 small avocado, diced
Mint and/or basil leaves
Preparation
Preheat a grill to medium high heat.
In a medium bowl, combine the corn, onion, red pepper, garlic, salt, and TABASCO® Green Jalapeño Sauce. Chill until ready to use.
Spray the grill grates with cooking oil and grill the watermelon 2-3 mins per side, until char marks form. Let cool a few minutes, then top with the corn mixture, the feta, avocado, and fresh herbs. Serve with more TABASCO® Green Jalapeño Sauce on the side.
You will need:
Green Jalapeño Sauce
Mild jalapeño flavor. Pairs well with dips and Mexican cuisine.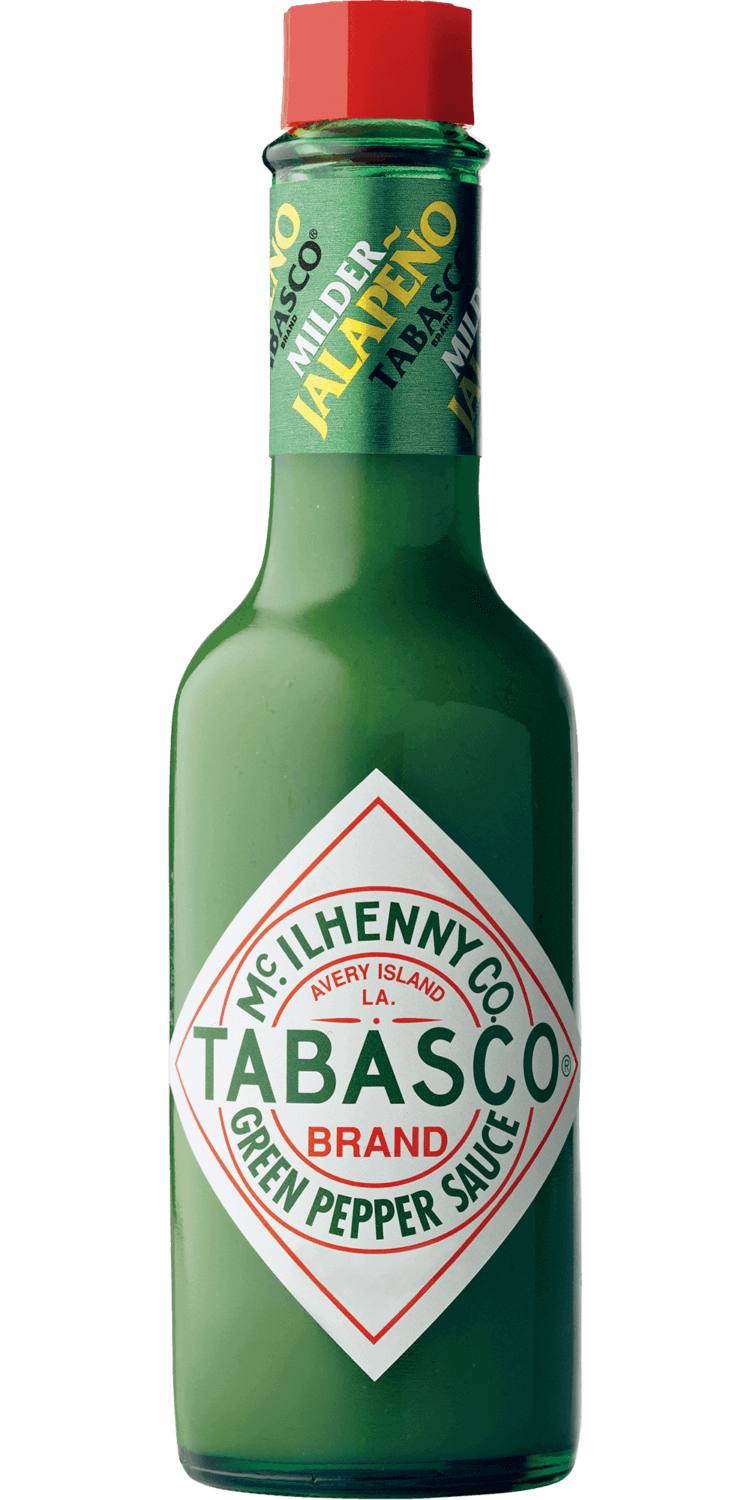 Close Email Overlay
Want to be the first to know about new products?
We want to stay in touch! We'll send you the occasional email, but only with the important stuff.