Chipotle-Spiced Pacific Prawn and Piedmontese Ribeye Skewers
When you want to throw down a live fire surf and turf feast, Chipotle-spiced Pacific Prawn and Certified Piedmontese Ribeye Skewers will serve as the most wanted bite of your BBQ. Trust us when we say, this mouth-watering masterpiece is a must have at the cookout.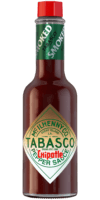 Chipotle Sauce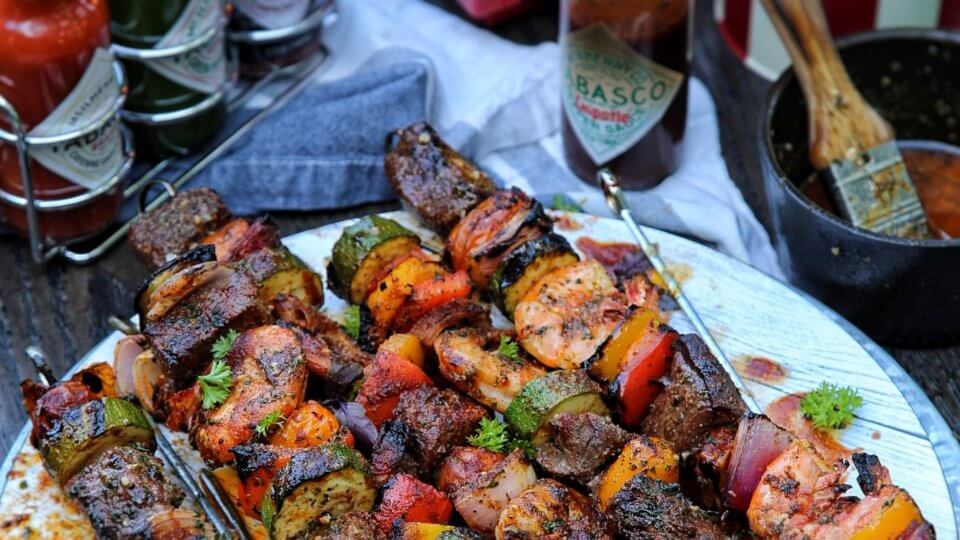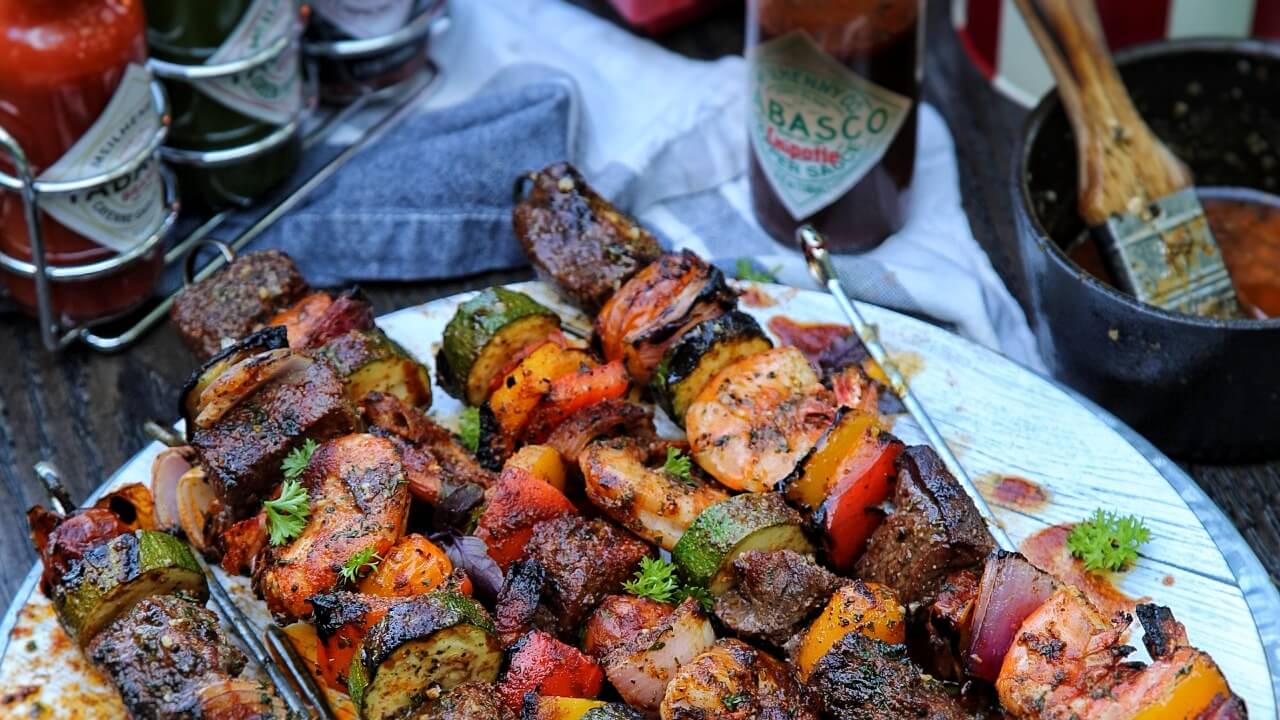 Ingredients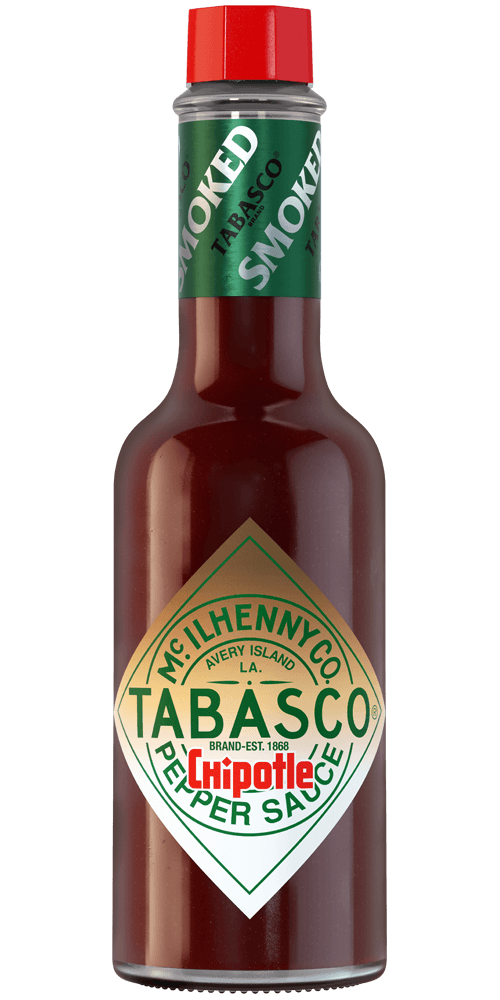 ¼ cup
TABASCO® Brand Chipotle Pepper Sauce
32oz ribeye steak, cubed
24oz prawn, cleaned
½ cup olive oil
1 bunch green onion, sliced
1 cup cilantro leaves, plus additional for garnish
6 bell peppers in assorted colors, chopped
2 red onions, chopped
2 zucchinis, sliced into medallions
16oz cherry tomatoes
Sea salt and fresh ground peppercorn, to taste
Fresh herbs, to garnish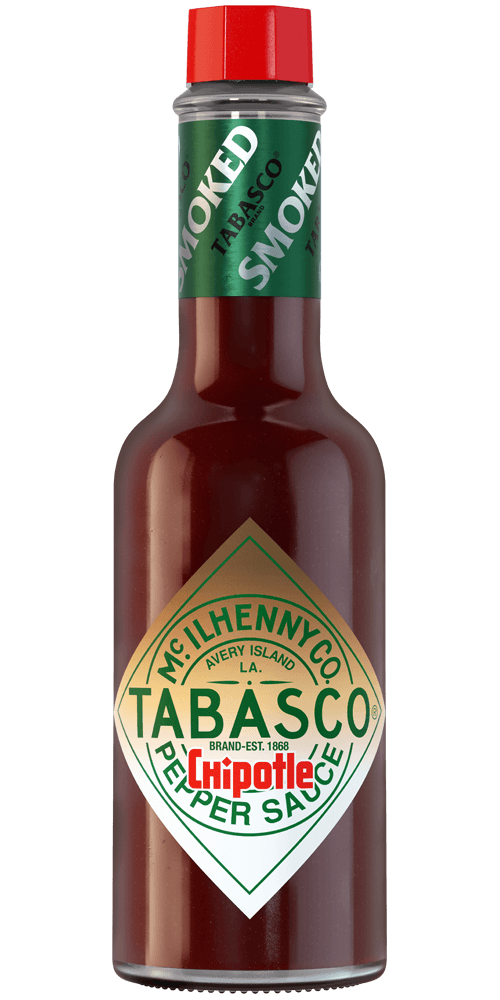 ¼ cup
TABASCO® Brand Chipotle Pepper Sauce
½ cup butter
2 tbspns olive oil
½ tbspn brown sugar
½ tbsn roasted minced garlic
Preparation
12hrs in advance of cooking cube ribeye steak. In a resealable container add first six ingredients. Thoroughly combine and store overnight in the refrigerator.
30 minutes prior to cooking light woodfire. Meanwhile, discard marinade liquid and skewer together surf, turf and assorted veggies. Season with salt and pepper, splash with additional chipotle sauce and set aside. Also, prepare finishing sauce by combining all ingredients in a small cast iron sauce pot.
Place skewers and sauce pot over direct heat. Grill skewers 2-3 minutes per side, basting intermittently with the chipotle finishing sauce, until a nice char has formed atop the veggies, the prawn is cooked through and the steak has reached 130F internal temp with a beautiful golden crust.
Plate family-style. Garnish with freshly chopped basil, cilantro and parsley. Serve immediately!
You will need:
Chipotle Sauce
A smoky, flavorful sauce. Pairs well with any BBQ dish.