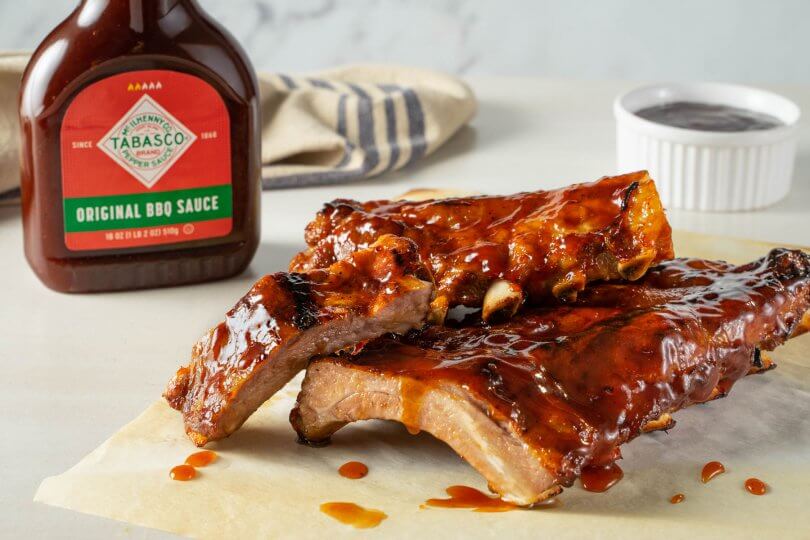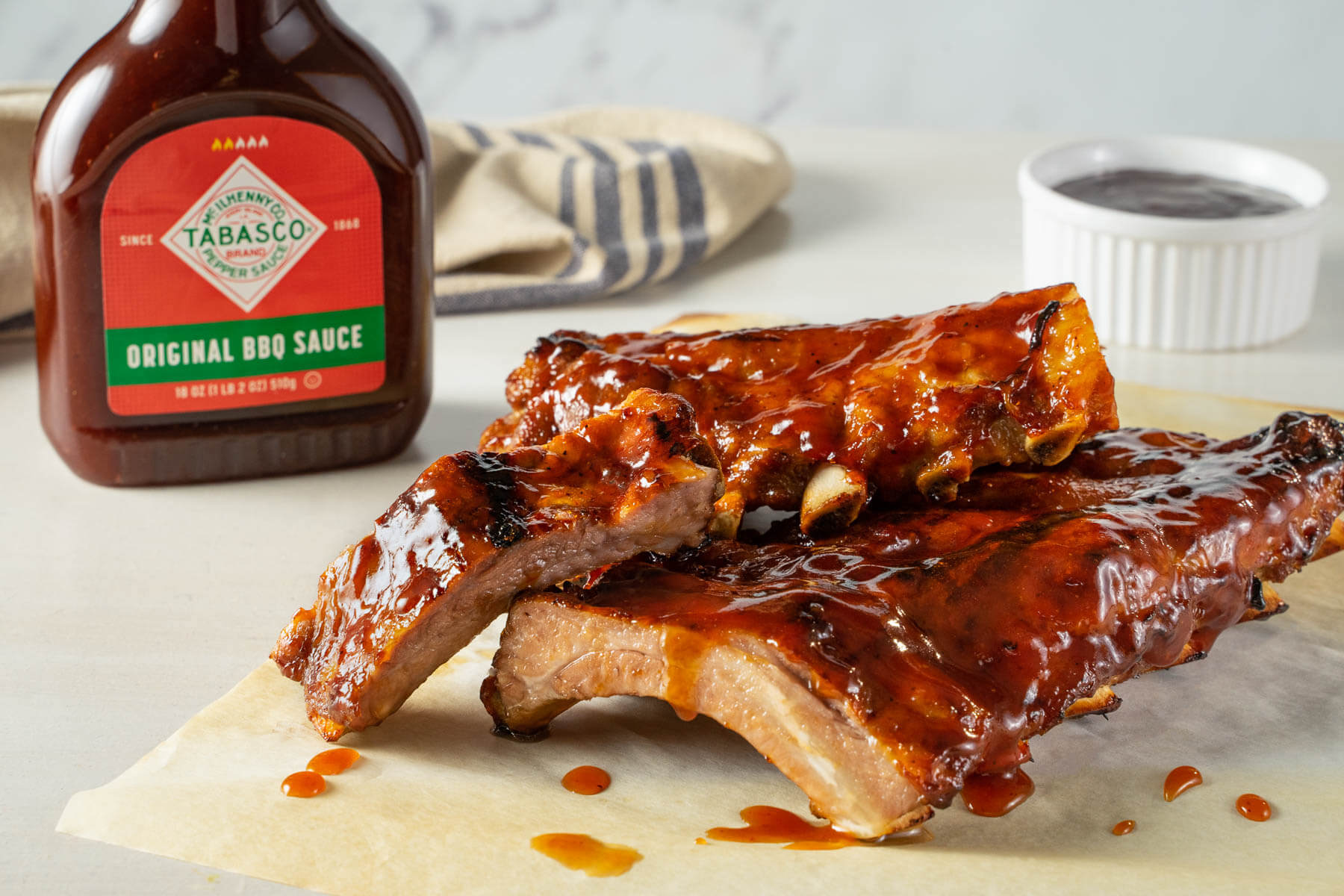 Ingredients
1 cup + 1/4 cup TABASCO® Original BBQ Sauce
3 cups lager beer
1 tsp Kosher salt
1/2 tsp black pepper, ground
2 cups yellow onion, peeled & sliced
5 garlic gloves, peeled & smash
1 rack baby back ribs, cut into thirds
Preparation
In a large pot or Dutch oven, combine 1 cup of TABASCO® Original BBQ Sauce, beer, salt, black pepper, onions, garlic, and rib portions.
Place the pot on the stove over high heat and bring to a boil. Reduce to a simmer, cover with a tight-fitting lid, and cook for 45 minutes to 1 hour or until ribs are tender. Remove ribs from pot and set aside.
Pre-heat the grill.
Brush ribs with the remaining TABASCO® Original BBQ Sauce and grill until desired level of char is achieved.
Cut and serve immediately.