BBQ Lamb, Pomegranate and Red Onion Salad
by Elizabeth Haigh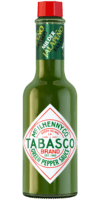 Green Jalapeño Sauce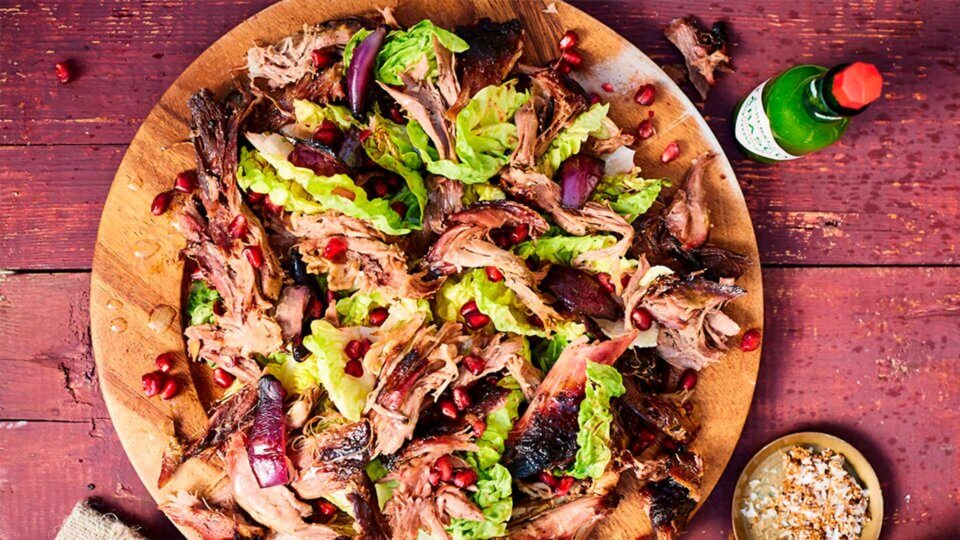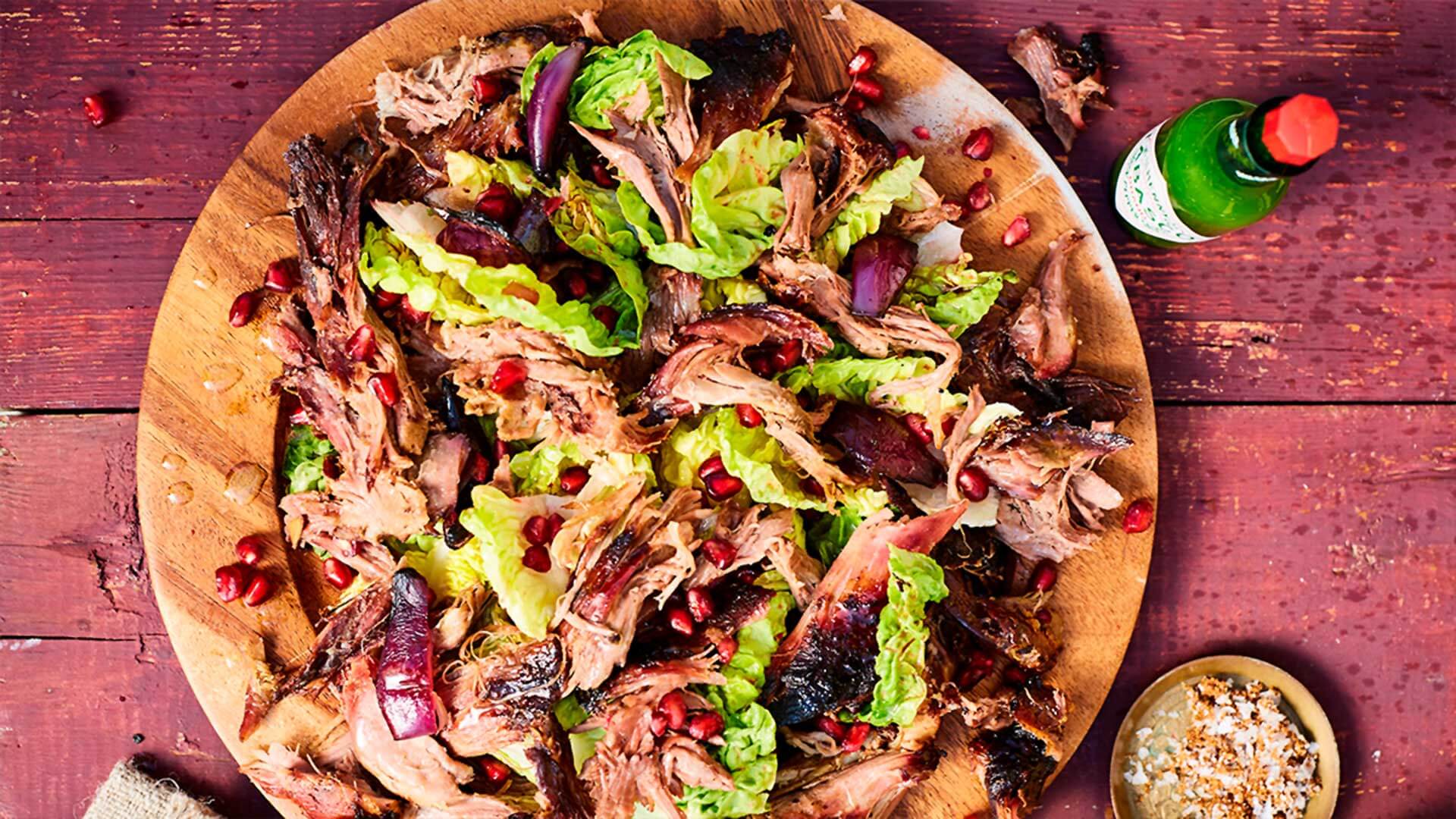 Preparation
For the marinade, blitz the anchovies, orange and lemon zest, apricot conserve and mustard in a blender so it forms a thick paste. Rub the marinade all over the shoulder of lamb, cover, and refrigerate overnight.
Prepare the salad dressing by mixing the TABASCO® Green Jalapeño Sauce with the mustard. Gradually stir in the rapeseed oil (or vegetable oil) to emulsify. Store in the refrigerator until required.
Light the BBQ and prepare for smoking, setting the temperature to 230˚f.
While the BBQ is heating up, blitz together the sea salt and brown sugar in a blender to make the lamb rub. Retrieve your lamb shoulder from the fridge and coat it in the rub with your hands.
Once the BBQ has reached 230˚f, place the lamb inside, close the lid and smoke until the internal temperature of the meat is 188˚f, or until it is very soft and falling away from the bone. This will take around 6 hours. Then remove the lamb from the BBQ and leave to rest, for 30 minutes, wrapped in foil. Tip: if you're short of time, smoke the lamb for 2-3 hours, then wrap in kitchen foil (ensure it's sealed tight) and finish in the oven at 212˚f until the meat is soft.
While the lamb is resting, increase the heat of the BBQ temperature to searing (around 572˚f), cut the red onions in half and place on the grill. Keep turning the onions over until all the onion is blackened and soft. Peel away the blackened skin of the onion, cut into quarters and pull the layers apart to form onion petals.
Remove the lamb from the foil, pull the meat apart and season to taste. Add the lamb to a serving platter or bowl with the lettuce, pomegranate seeds and charred onion petals. Generously coat in the dressing and serve immediately.
You will need:
Green Jalapeño Sauce
Mild jalapeño flavor. Pairs well with dips and Mexican cuisine.