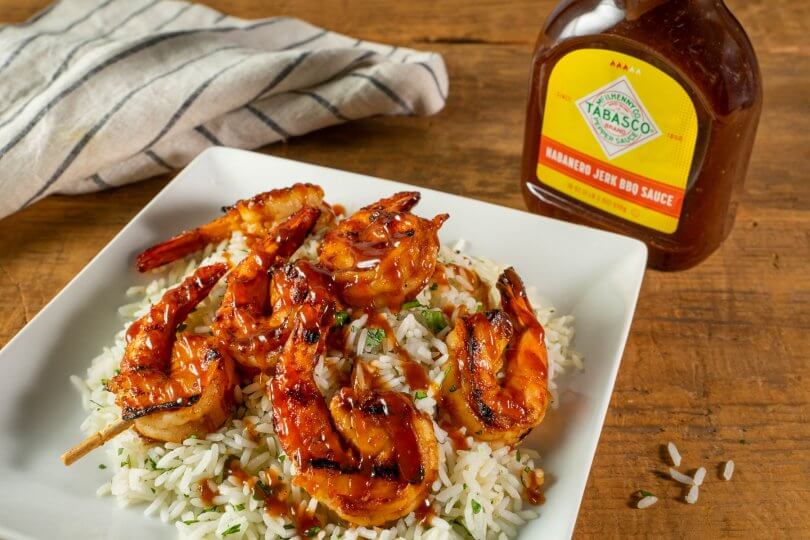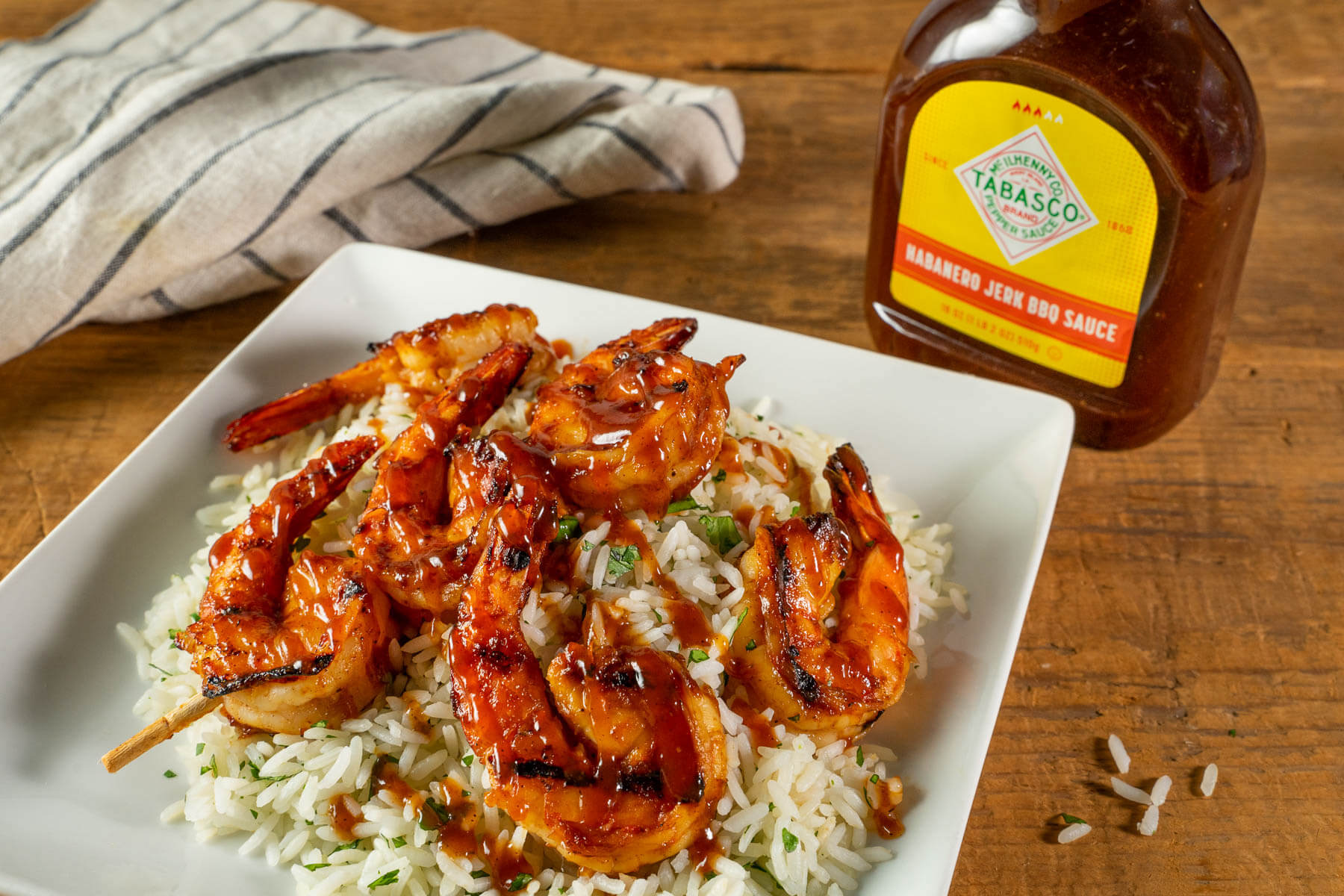 Ingredients
8 each 8-10" wooden skewers
1 pound shrimp, raw 26/30 ct., peeled & deveined
1/2 cup + 1/4 cup TABASCO® Habanero Jerk BBQ Sauce
2 packages boil-in-bag white rice (4 ounces)
1 tsp Kosher salt
2 tsp cilantro, picked & chopped
1/4 cup green onion, sliced thin
Preparation
In a mixing bowl, combine shrimp and ½ cup of TABASCO® Habanero Jerk BBQ Sauce. Set aside covered for 15 minutes or marinate under refrigeration for up to 24 hours.
Cook boil-in-bag rice according to package instructions. Season cooked rice with salt and chopped cilantro and keep warm.
Preheat a grill.
Place 3-4 shrimp on each skewer and grill for 1-1 ½ minutes on each side, brush with remaining TABASCO® Habanero Jerk BBQ Sauce after flipping.
Serve grilled skewers immediately over a bed of rice and garnish with green onions.