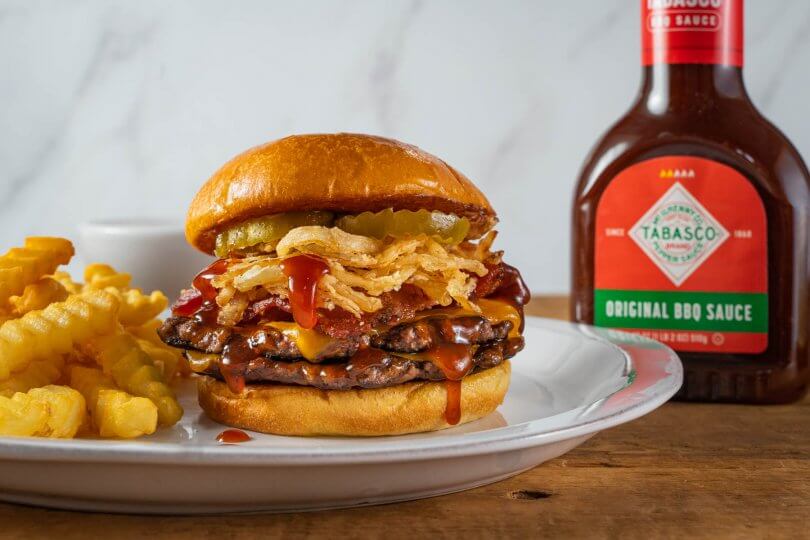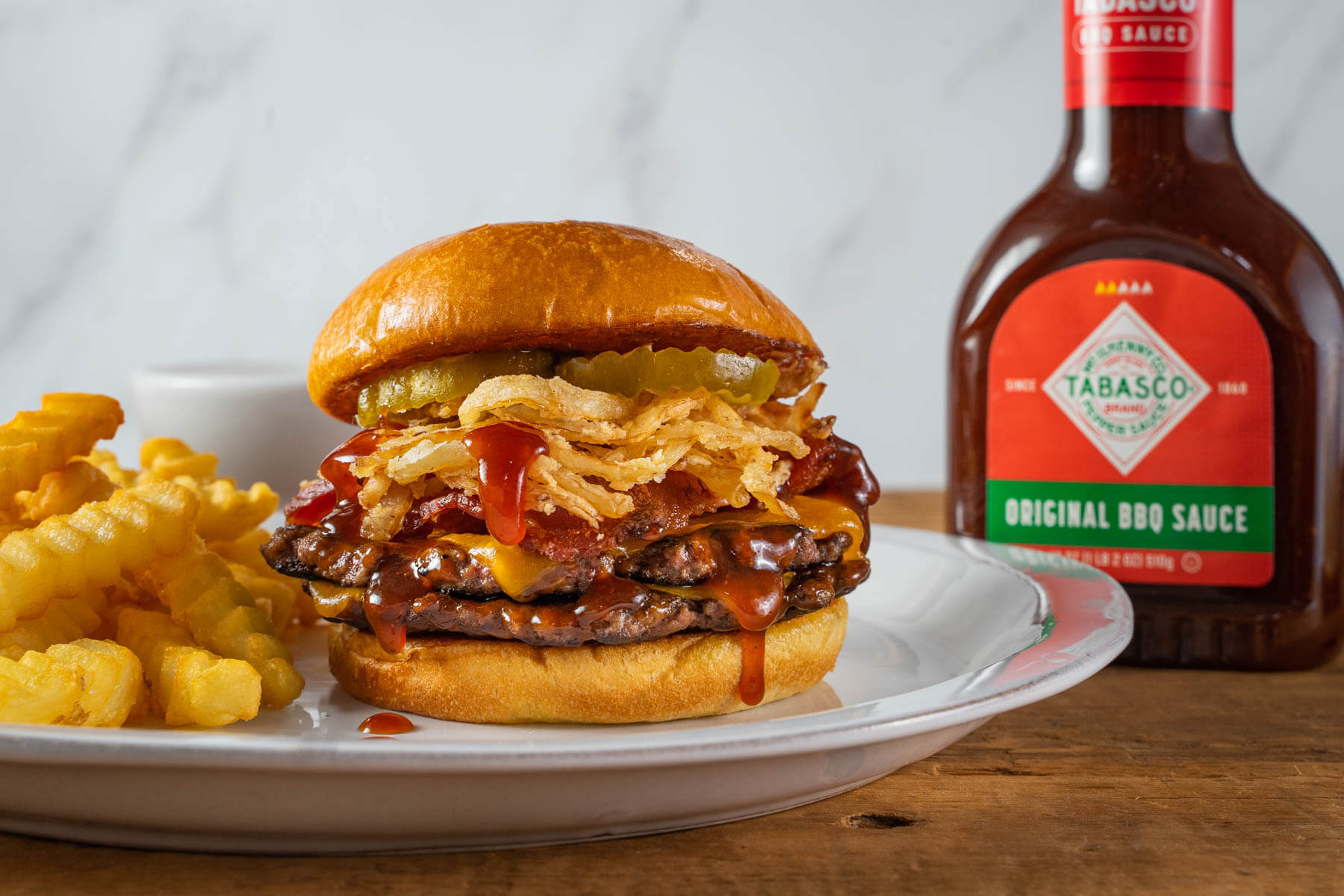 Ingredients
2 lbs ground beef, 80/20 blend
8 slices thick-cut bacon
1 burger buns
4 tbsp canola oil
1 tsp Kosher salt
1/2 tsp black pepper, ground
1/2 cup, divided in half TABASCO® Original BBQ Sauce
8 slices cheddar cheese
12 dill pickle slices
1/2 cup fried onions
Preparation
Preheat oven to 350°F and cook bacon on a lined baking sheet until brown and crispy (approximately 10-15 minutes).
Roll ground beef into 8, 3-ounce portions and set aside.
Place a cast iron skillet or griddle over medium heat and add canola oil and 2 beef patties to the pan. Smash each patty with the bottom of a spatula and season with salt and pepper.
Cook for 1-1 ½ minutes, flip, and top each patty with 2 tablespoons of TABASCO® Original BBQ Sauce and a slice of cheese. Remove patties, stack, and set aside. Repeat steps 3-4 with remaining burger patties and cheese.
Toast buns and spread each with 2 Tablespoons of TABASCO® Original BBQ Sauce. Top buns with cooked burger patties, 2 slices of bacon, and remaining condiments.
Serve immediately with desired sides.