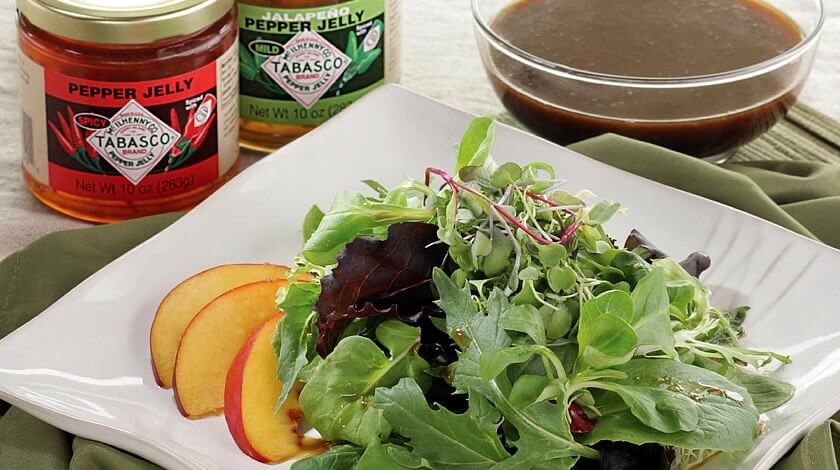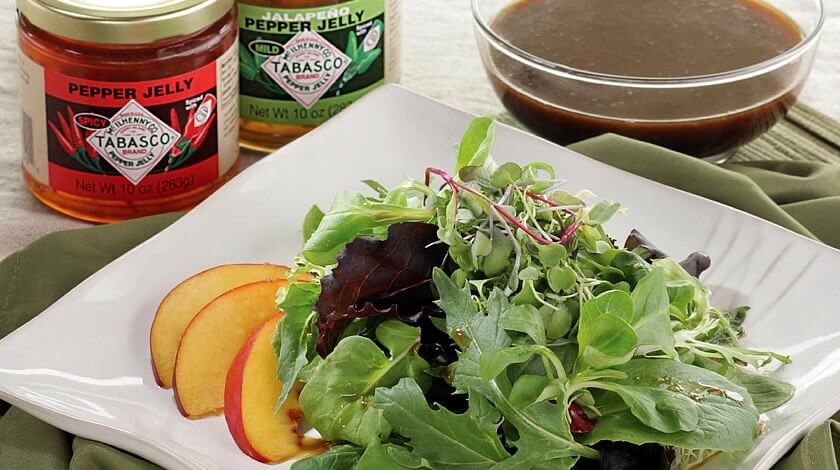 Ingredients
1 jar TABASCO® brand Original Spicy Pepper Jelly or Mild Jalapeño Pepper Jelly
1/4 cup lime juice
2 tablespoons soy sauce
1 tablespoon minced ginger
1 teaspoon toasted sesame oil
1 clove garlic, minced
Preparation
Combine all ingredients in a mini food processor and process until smooth.
Use as a dressing for coleslaw or mixed greens, or as a dipping sauce for grilled chicken or pork.
Close Email Overlay
Want to be the first to know about new products?
We want to stay in touch! We'll send you the occasional email, but only with the important stuff.